Recently elected Dane County Board Supervisor Yogesh Chawla wants to ask voters in the fall whether marijuana should be legalized.
If approved by the County Board, the question added to the Nov. 6 ballot would ask if voters think marijuana should be legalized, taxed and regulated in the same way that alcohol is for adults over 21-years-old.
Chawla, who represents District 6 and was elected in April, is hopeful the fall election could bring a change in state leadership that would be more receptive to marijuana legalization. He also pointed to a movement toward legalization across Wisconsin and the United States.
"We've seen tremendous momentum across the state and the country to legalize, regulate and tax marijuana," Chawla said.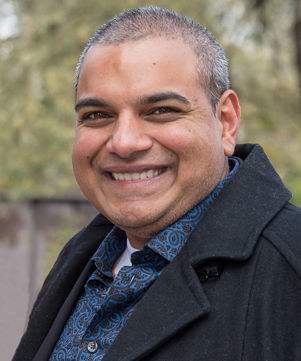 Alaska, California, Colorado, Maine, Massachusetts, Nevada, Oregon and Washington have legalized personal use of marijuana for adults and regulate production, distribution and sale of the substance.
"We've seen taxation and regulation and legalization work really well," Chawla said.  
Chawla said "sensible" areas to direct revenue from taxing marijuana would be infrastructure, public education and drug treatment.
Advisory referendums are not binding and seek to gauge how voters feel about an issue. The Wisconsin State Legislature would need to change the law in order for marijuana to be legal in the state.
The resolution, which has 19 co-sponsors, argues that enforcing existing marijuana laws and ordinances detracts from law enforcement officers dealing with more serious crimes and that prohibiting marijuana stifles quality control and sales regulation.
In addition, the resolution points out that African-Americans are disproportionately arrested for marijuana use and possession, "continuing a pattern of racially biased justice system outcomes."
"What we've seen is that marijuana and cannabis is legal in some communities and other communities are disproportionately punished and policed when it comes to cannabis," Chawla said, "and the consequences of that can last a lifetime."  
Getting caught with possession of marijuana twice can be treated as a felony and result in a prison sentence in Wisconsin.  
This isn't the first time Dane County voters have been polled on this issue. Voters strongly backed a referendum advising the state to legalize marijuana in 2014. A 2010 advisory referendum found 75 percent support for legalizing medical marijuana.
Chawla said polling voters during a fall election with a competitive race for governor and a likely high turnout is the most effective way get an accurate assessment of public opinion. 
In 2016, a Marquette University Law School poll found that 59 percent of registered Wisconsin voters agreed that marijuana "should be fully legalized and regulated like alcohol."