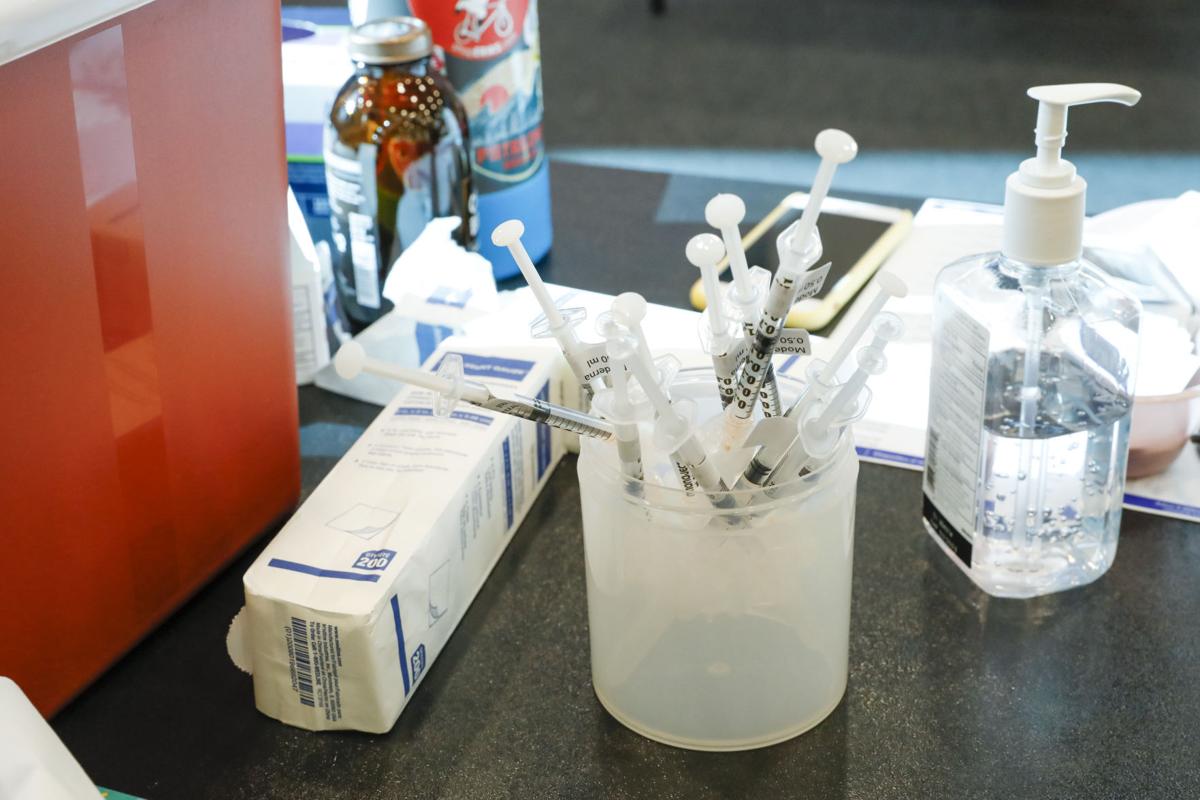 Wisconsin next week will test an online registry with Dane County and other health departments that in March will allow users statewide to schedule vaccinations and screen for eligibility.
The Wisconsin COVID-19 Vaccine Registry is slated for a statewide rollout on March 1, the same day the next eligibility expansion will add food-chain workers, teachers, public transit and utility workers and inmates and other congregate living residents.
Groups now eligible include healthcare workers, long-term care residents and staff, police, firefighters and people over 65.
The software, supplied by Microsoft, will be available to all local and tribal health departments. State officials say it will streamline the vaccination process, allowing users to see if they're eligible for a vaccine, schedule vaccine appointments and remind them of appointments to get a second dose.
"This registry will be vital in our effort to get all Wisconsinites access to the COVID-19 vaccine," Gov. Tony Evers said in a press release. "It will make it easier for the public to get vaccinated, and assist vaccinators in tracking available supply. It is important to remember that the vaccine supply in Wisconsin is extremely limited and that most people will not be able to get appointments to be vaccinated right away."
Starting next week, the software will be rolled out as a pilot program to health departments in Dane, Green, Racine, Marathon, Waukesha, Oneida, Rock and St. Croix counties, and the cities of Menasha and Wauwatosa.
Users will log onto the site and fill out information to determine eligibility, and then pick from a list of nearby vaccination sites. The software provides a QR code that vaccinators can scan to get eligibility information. It also passes vaccine information to the Wisconsin Vaccine Registry
People who are not eligible will be placed on a waiting list and notified when eligible.
Those without access to the internet, or who have problems with the registry, can contact a call center for help.
The Microsoft software is being used in other states, and not without problems. New Jersey officials blame the system for five weeks of glitches, including blocking users, losing registrations, double-booking appointments and system crashes.
On Wednesday, Iowa scrapped plans to implement it.
Willems Van Dijk said a paper-based backup procedure is in place to record information if necessary, which can later be added to the software program. She said the state's contract with Microsoft holds the company accountable for problems.
She said the department has been working with Microsoft to test the program, and while glitches have arisen, "we've been able to solve them in a relatively short period of time."
"No software is foolproof," she said, "but the key to it is having resources to address this."
Also on Wednesday, the Department of Health Services reported that more than 1 million COVID-19 vaccine doses have been given to state residents so far. Nearly 290,000 were second doses, meaning those people are completely vaccinated. And over 40% of those age 65 and older have received at least one dose.
About 13% of the state population has received at least one dose so far.
"We are on a roll," said Willems Van Dijk.
She said increasing weekly allocations of vaccine made it possible to administer the last half-million doses in only 18 days, while it took 48 days to administer the first 500,000. The state is now ranked eighth in the nation for the rate of vaccination, while weeks ago it ranked near the bottom of the list.
Next week, the state expects to receive 115,000 first doses to distribute to vaccinators, a 64% increase from mid-January, with a promise from the federal government that at least that amount will be coming for the next three weeks.
In addition, the federal government is handing out 18,000 doses a week to 178 Walgreens pharmacies across the state.
But Willems Van Dijk said the increasing amounts are still not enough to meet demand.
"It still falls far short of the 350,000 doses vaccinators have requested over the past week," she said.