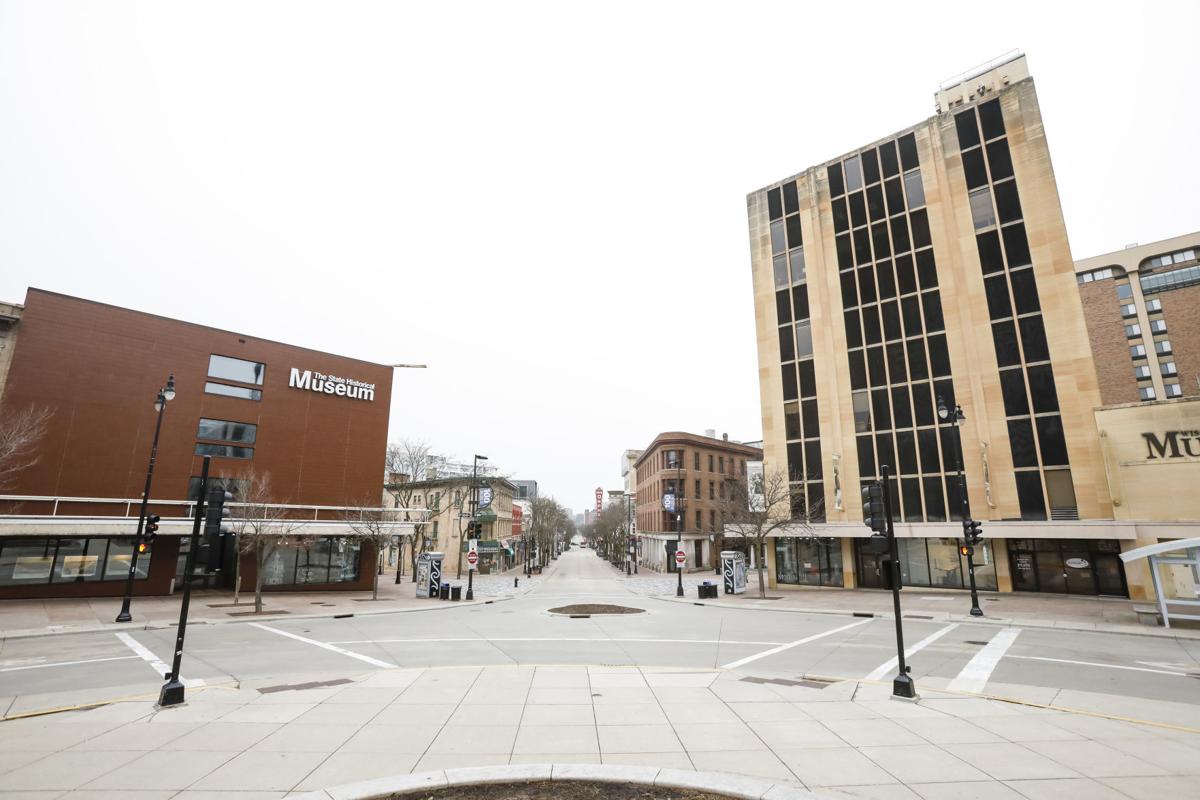 As of Friday afternoon, two days after the court order striking down Gov. Tony Evers' administration's extended stay-at-home order, officials in Brown, Kenosha, Manitowoc, Outagamie and Winnebago counties set aside their own orders, with some citing legal concerns. 
But in Madison and Dane County, where officials implemented their own joint version of Evers' "safer at home order" an hour after the court ruled, Assistant City Attorney Marci Paulsen and Dane County Deputy Corporation Counsel Carlos Pabellón confirmed leaders would not be going back on their decision. 
"We will not be rescinding our orders; we believe they are legal and clearly authorized under state statute," Paulsen said on behalf of Madison & Dane County Public Health.
As of Friday, 517 people have tested positive for COVID-19 and 25 have died from it within Dane County. 
"We don't expect our decision, our local health orders to be rescinded," Pabellón said. 
Mayor Satya Rhodes-Conway said the city will be guided by science and data.
"We're 100% committed to upholding public health," Rhodes-Conway said. "Our interpretation of the Supreme Court ruling suggests that nothing they did takes away the power of local public health departments to protect the public."  
The affirmation came after local officials across the state opted to roll back their guidelines, including in Brown County, which saw more than 2,000 confirmed cases of COVID-19 as of Friday, the second-highest in the state behind Milwaukee County. 
Officials there argued their order wouldn't survive a court challenge, according to local media reports. The move prompted nearby Manitowoc County to rescind its own order shortly after, health officer Mary Halada wrote in a new directive.
"The transmission of COVID-19 was likely to occur if Brown County's businesses were closed while Manitowoc County's remained open," she wrote. "This rationale no longer applies and therefore, the May 14, 2020 Order #5 has been rescinded." 
It's unclear whether local stay-at-home orders are legal. The Wisconsin Counties Association noted on its website that it's possible orders could "suffer from the same deficiencies that caused the Court to invalidate the Safer at Home Order."
That's because enforcement of local health orders is under the same statute as is enforcement of the extended statewide stay-at-home directive, the association wrote, the same statute the court cited "as problematic in terms of enforcement of the Safer at Home Order."  
That guidance was cited in Kenosha County's Thursday night decision to withdraw its local action, per local media reports, which show that guidance from the Counties Association "suggested that the provision struck down by the State Supreme Court also applied to local health officers."
He also wrote that while the court order identified three measures of DHS' powers as outside the scope of its authority -- directing people to stay at home, forbidding certain travel and closing some businesses -- "the analysis may not apply to local powers." 
That's because the court relied on the availability of criminal sanctions for violations, but Kaul noted a local order "does not threaten criminal penalties" and thus "cannot run afoul of the court's first concern." 
"Nevertheless, the local authority should ensure that any measures that direct people to stay at home, forbid certain travel, or close certain businesses speak specifically to the local authority's statutory power to 'prevent, suppress and control communicable diseases' and 'forbid public gatherings when deemed necessary to control outbreaks or epidemics,'" he added. 
Outside of counties, at least one city has also taken back its adopted "safer at home" order: Appleton, the seat of Outagamie County. 
Leaders there didn't immediately explain their decision, according to local reporting, with Mayor Jake Woodford lamenting the lack of cooperation between the Legislature and governor "in the interest of statewide health and clarity."  
"The people of Appleton are frustrated and confused as a result of this inaction, and we are not going to wait for the State to act if they aren't going to anyway," he added. 
Few municipalities in Wisconsin have the authority to issue a stay-at-home order, according to the League of Wisconsin Municipalities, as only local governments with public health departments are able to do so. In addition to Appleton, Madison joined with Dane County to issue an order, as did Eau Claire with its county public health department. 
That directive allowed businesses, facilities, churches and others to open immediately, according to local reporting, while instituting guidelines to follow on social distancing, screening and occupancy levels. 
In Madison and Dane County, local health experts are planning to move forward with their own criteria for reopening in the coming days. 
Along with benchmarks outlined in Evers' "Badger Bounce Back" plan (that includes a number of different criteria for reopening including testing), Public Health Madison & Dane County plan to release additional ones Monday that will determine when to lift the local order. 
Evers' extended order was set to expire May 26.
Share your opinion on this topic by sending a letter to the editor to tctvoice@madison.com. Include your full name, hometown and phone number. Your name and town will be published. The phone number is for verification purposes only. Please keep your letter to 250 words or less.
Get Election 2020 & Politics updates in your inbox!
Keep up on the latest in national and local politics as Election 2020 comes into focus.