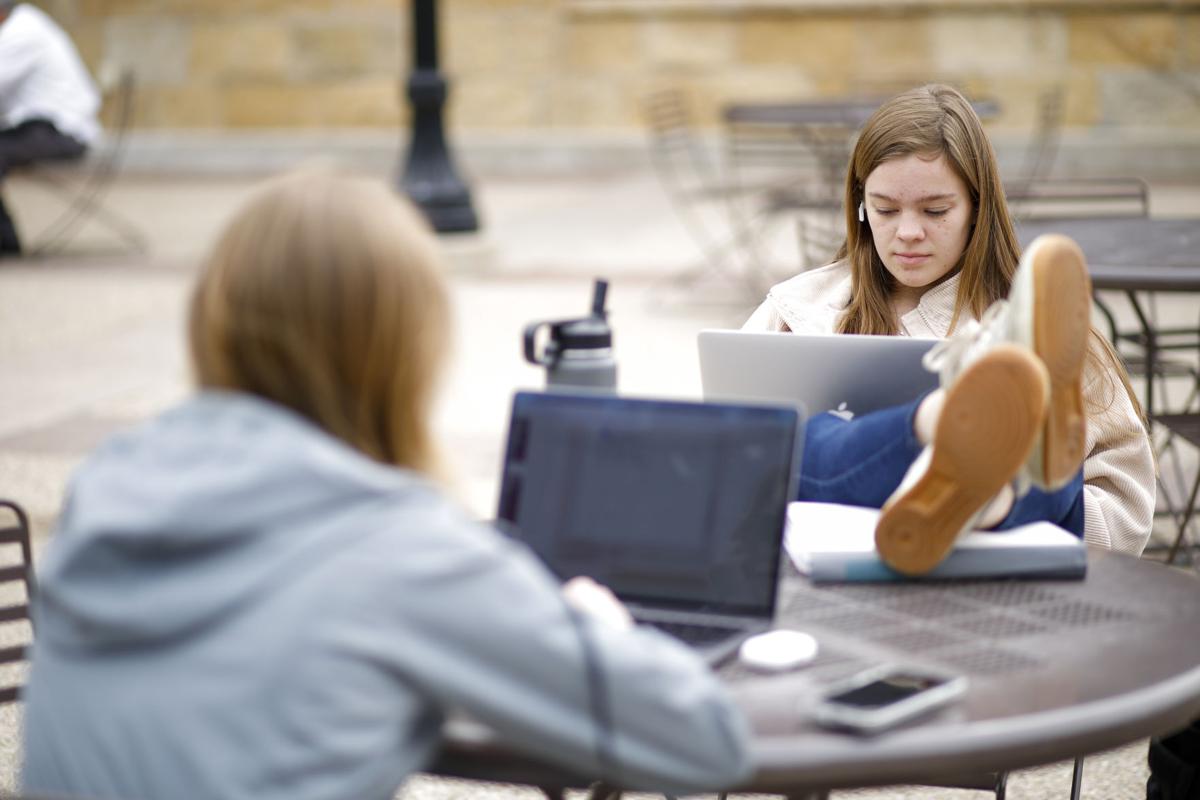 The timing coincides with the end date for Public Health Madison & Dane County's current order, which retains certain gathering and capacity limits, as well as the mask mandate. 
While businesses are free to put their own requirements in place after that date, local officials on Tuesday said given the county's current and projected vaccination rates, they feel comfortable lifting the orders completely in two weeks' time. 
"There is simply less and less COVID virus circulating in our communities," PHMDC Director Janel Heinrich said in a news conference at the Alliant Energy Center. 
The planned move aligns Dane County with other localities across the state that have dropped their mask requirements in light of guidance last week from the Centers for Disease Control that loosened masking rules for vaccinated people. For example, Rock and Outagamie counties recently nixed their mask requirements, as did Beloit, Whitefish Bay, Shorewood and Oshkosh. 
The federal guidance allows those who are fully vaccinated to stop wearing masks in most indoor and outdoor settings. Still, it stipulates that vaccinated people should wear masks and keep six feet of distance between themselves and others not from their household when seeing a doctor, going to a hospital or visiting a long-term care facility. Also, masks should be worn when taking public transportation and when in prisons, jails or homeless shelters. 
By delaying nixing the county's mask mandate for two weeks, Dane County Executive Joe Parisi said, businesses and individuals have "time to adjust and prepare." 
"By continuing our masking requirement for a couple more weeks, Dane County continues to take deliberate, measured steps toward reopening," he said. 
PHMDC's announcement comes on the heels of the county's most recent 14-day COVID data snapshot, which showed an average of 43 cases per day, the lowest rate since August. 
Given the current vaccination rate, officials Tuesday estimated that by June 2, nearly 75% of the county's eligible population would be vaccinated. That includes all those ages 12 and up, after Wisconsin began vaccinating 12- to 15-year olds last week after federal officials OK'd the Pfizer COVID-19 vaccine for that age group. 
Still, with children under 12 not yet eligible for any COVID vaccine, Heinrich acknowledged that some families may face "more difficult" decisions as they wait until vaccine eligibility expands. 
Heinrich, who noted she has a son under age 12, said "he will stay masked when we are in places where folks are unmasked." 
"The first thing I'll do and I encourage everyone to do, while keeping your children masked, if they aren't eligible for a vaccine is to get vaccinated when they're eligible," she said. "I think those are choices that families are going to need to make. They're hard. They may not be the same for everyone, but wear a mask for those who aren't vaccinated and keep our kiddos safe." 
Dane County's existing order, issued at the beginning of May, requires face coverings indoors, when waiting to enter a building and in vehicles with people from different households or living units. It also recommends people wear masks outdoors, especially when six feet of social distancing can't be maintained.
The order also upped capacity limits in restaurants and other businesses to 75% and raised the ceiling for indoor gatherings with and without food and drinks. 
With no statewide orders in place, Dane County's lifting of its orders will leave no government-dictated COVID restrictions in place in Madison and the county. Wisconsin hasn't had any statewide COVID regulations in place since the state Supreme Court's conservative majority ruled at the end of March that Gov. Tony Evers' mask mandate and underlying public health emergency declaration were unlawful.