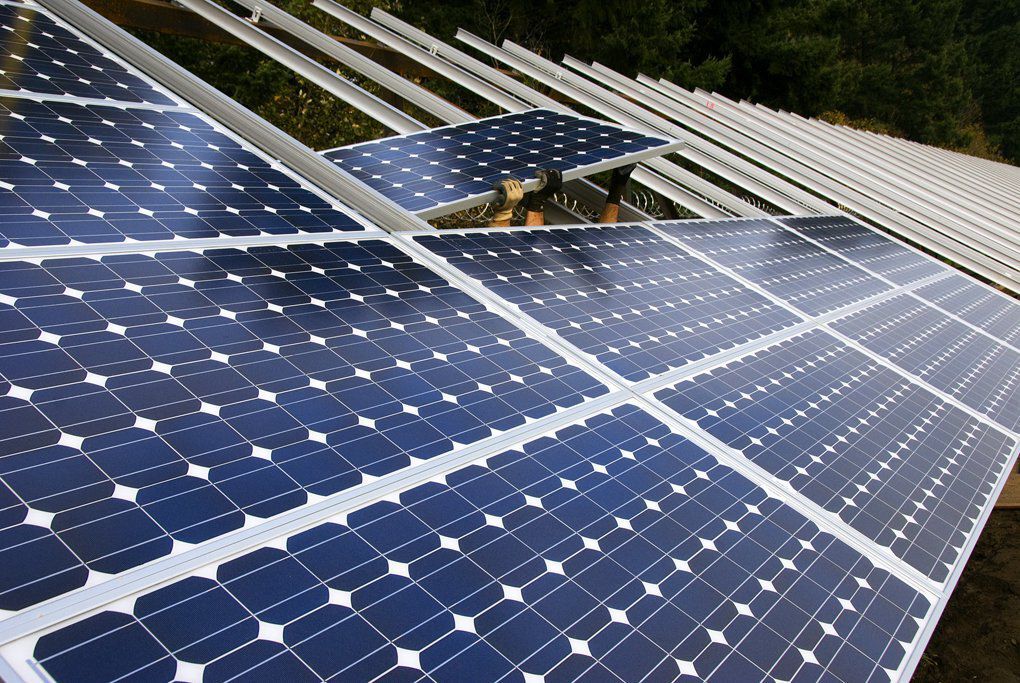 After years of work and collaboration across nearly 40 organizations, Dane County released its Climate Action Plan meant to propel the county on a path toward reducing greenhouse gas emissions and its reliance on carbon. 
Dane County Executive Joe Parisi created the Office of Energy & Climate Change in 2017 to embark on this work. Through the work of that office, the Council on Climate Change — comprising 38 local governments, public utilities, businesses and organizations — released the thorough report that will guide decisions across a variety of sectors to drastically reduce the county's greenhouse gas emissions. 
"To have in hand a document that will guide us and take us to a place that's so critically important in our fight against climate change, and also reflective of what our community wants us to be doing and our community's values, it's a very exciting time," Parisi said in an interview with the Cap Times.
The report offers high-level, broad recommendations across areas that include energy efficiency, building guidelines, transportation, renewable energy, agriculture and forestry, water waste materials and financial solutions.   
Within those areas, the Climate Action Plan contains approximately 110 recommendations for programs, policies and projects to support climate change mitigation. According to modeling, these actions could achieve up to a 50% reduction of greenhouse gas emissions by 2030 and a 68% reduction by 2050. 
Keith Reopelle, director of the Office of Energy & Climate Change, said committing to climate change mitigation strategies will have sweeping benefits across the county.   
"We will also stimulate the economy. The solar will also have better health outcomes. We'll have cleaner air, we'll have cleaner water," Reopelle said. "If we do it right, we'll be able to improve equity and justice in Dane County by focusing on those communities that are most vulnerable."    
Updated analysis from the Wisconsin Initiative on Climate Change Impacts' Climate Working Group built on work published in 2011. Future projections indicate Wisconsin will continue to warm by about 6 degrees Fahrenheit and experience a daily high temperature exceeding 100 degrees Fahrenheit three to four times each year by 2050. 
Precipitation levels are expected to increase. Large rainfall events, like the one that caused massive flooding across Dane County in August 2018, are expected to become more frequent.  
"It's a very important point in time," Parisi said. 
As local officials have had to put aside priorities to respond to the novel coronavirus pandemic, Parisi said Dane County remains committed to the Climate Action Plan. He also said many of the goals and initiatives laid out in the plan will be an important part of economic recovery. 
Counties are expected to be financially hit hard by the pandemic. Dane County could be looking at significant declines in sales tax revenue.
"Any time you can approach a business and give it a way to reduce its expenses through lower energy bills, through a process that puts people to work installing a clean energy system, that's just by definition going to be an important part of what will be a very complex and wide ranging recovery effort," Parisi said. 
Parisi said Dane County has been at the forefront of climate change mitigation strategies. 
The county has completed 17 solar energy installations and implemented the first-of-its-kind landfill biogas facility that began this week to accept renewable natural gas from manure digesters.
This summer, construction on a 60-acre solar field at the Dane County Regional Airport is expected to begin. Parisi said the county expects to purchase land soon in the town of Cottage Grove near the landfill to convert into a solar field twice as large as the one at the airport.
"We have given our all to developing clean, responsible energy and offsetting fossil fuel use in county government with our ultimate goal of being able to lead by example and bring the rest of our community into this journey with us," Parisi said.
Partnership will be crucial to accomplishing goals outlined in the report. 
"Make no mistake about it, there's a lot of work to be done to flesh out the details of some of these like launching an energy efficiency program at the council level," Reopelle said. "That's something that will bring a lot of partners together." 
Creating an energy efficiency program is one of the 110 recommendations included in the Climate Action Plan. This program would match homeowners, renters and business owners with incentives, information and opportunities to save energy. 
Other specific recommendations in the Climate Action Plan include:
Creating a "building performance challenge" to promote energy efficient structures.
Electrifying the transportation sector, accelerate electric vehicle sales, shifting to renewable electric generation, exploring bulk purchasing opportunities to bring down the cost of both electric vehicles and electric vehicle charging infrastructure.
Accelerating solar, wind and energy storage development.
Partnering with utilities and municipalities to establish community solar arrays in every Dane County city and village.
Hiring Dane County staff with greater expertise in regenerative agriculture systems and invest in regenerative agriculture projects and practices including composting and perennial cropping.
Supporting Madison Water Utility efforts to develop and implement a residential water efficiency and rainwater capture incentive program.
Some of the report's recommendations are underway. For example, Reopelle said the county has completed a white paper meant to help educate businesses about green infrastructure. Also, the county hired a staff person last November to focus on implementation of these recommendations. 
Though a total cost of implementation is not included in the report, Dave Merritt, director of policy and programs in the county's Department of Administration, said many projects will be jointly funded by public and private dollars. 
Merritt pointed to the county's airport solar project as an example. That project is a partnership between Dane County and Madison Gas and Electric, which is providing $16 million. The project will also produce 40% of Dane County's current government electric use with cost savings to the county.  
"These aren't necessarily tax dollars at all, but utilities and private developers stepping up because renewable makes sense," Merritt said. 
While comprehensive and forward-looking, the Climate Action Plan is also a "snapshot in time." 
"This CAP lays out a plan to get Dane County on a path to deep decarbonization," the report states. "It provides a wealth of information on how to reach that path over the next 10 years, but at the same time, has much less to say about what we need to do between the years 2030 and 2050 to ultimately reach a carbon-neutral or carbon-negative economy." 
For this reason, the Office of Energy & Climate Change is committed to tracking progress on greenhouse gas emission reduction and revising the Climate Action Plan every three to four years.  
Dane County is kicking off the Climate Action Plan in a webinar on Friday, April 24 at 11:30 a.m. During the webinar, Parisi and Reopelle will answer questions and solicit ideas. Those interested can sign up online. 
Moving forward, the Office of Energy & Climate Change will prioritize programs, policies and projects based on their potential to reduce greenhouse gas emissions and their feasibility. The office will also launch a public engagement campaign.
Share your opinion on this topic by sending a letter to the editor to tctvoice@madison.com. Include your full name, hometown and phone number. Your name and town will be published. The phone number is for verification purposes only. Please keep your letter to 250 words or less.