With the release of a six-month analysis on racial equity in Dane County government on Monday, County Board leaders are calling for action and accountability in hopes that these recommendations will actually turn into implementation.
"It's time for less talk from us at Dane County and it's time for us to have more action here at Dane County," Supervisor Shelia Stubbs said at a press conference announcing the report Monday.
Compiled by the Center for Social Inclusion and the Government Alliance on Race and Equity, the report found familiar systemic barriers within Dane County, including aspects of the hiring process, contracting equity and varying degrees of employee engagement in addressing racial equity. It outlines a long list of solutions broken down into two, two-year phases, with a heavy emphasis on data collection and assessment to increase accountability.
"This analysis is directly about confronting the ineffectiveness of our current practices, our policies and our procedures," Stubbs said. "It is a bold step to address the root causes that lead to racial disparities."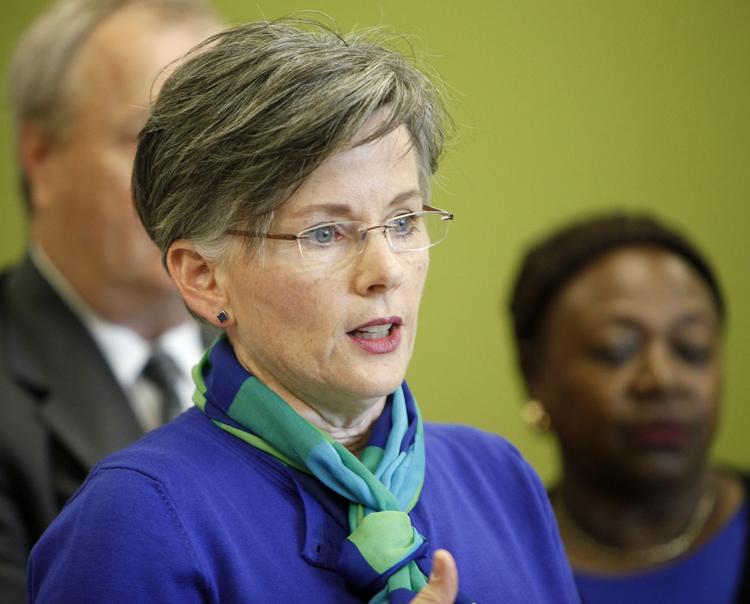 The five nebulous recommendations outlined in the report echo ideas that have been discussed in racial equity conversations for years, centering on increasing people's understanding of racial equity, increasing community engagement, improving economic prosperity for communities of color, ensuring safe neighborhoods, reducing criminal justice disparities and ensuring "healthy life outcomes" for all residents.
The report also recommends creation of a new Office for Racial Equity and Social Justice to implement these recommendations, including hiring a new director, a data analyst and a policy analyst.
"This really is part of making work on racial equity part of the very fabric of what we do at the county," said County Board Chair Sharon Corrigan. "If we want it to be a lasting legacy, it can't be dependent just on who's in elected offices or even who are the department heads, it has to be something that is part of our culture."
While the report found that there is strong support among employees for the county's racial equity work, there is less knowledge about how to identify examples of institutionalized racism or how to address institutional racism when they encounter it. African-Americans and Asians were also much more likely to be strongly engaged in promoting race and social justice in the workplace than white employees.
Overall, 14.2 percent of the county government's workforce is people of color, according to the report. While that is close to reflecting the demographics of the county, the report says, there are disparities in hierarchy, function, job classifications and across departments.
The Human Services department, for instance, has a very diverse workforce, with 59.7 percent white employees, 16.2 percent black, 12.3 percent Latino, 11 percent Asian/Pacific Islander and 0.6 percent Native American.
The Sheriff's Office, on the other hand, is overwhelmingly white, with 94.1 percent of its workforce white, 2.7 percent black, 1.6 percent Latino, 1.1 percent Asian/Pacific Islander and 0.4 percent Native American.
Interviewees and focus groups raised concerns with barriers stemming from the online application system, internal promotion policies and the lack of additional compensation for bilingual staff. The report recommends having clear racial equity expectations for managers, the removal of application barriers and review of the employee handbook to identify racial equity barriers, among other recommendations.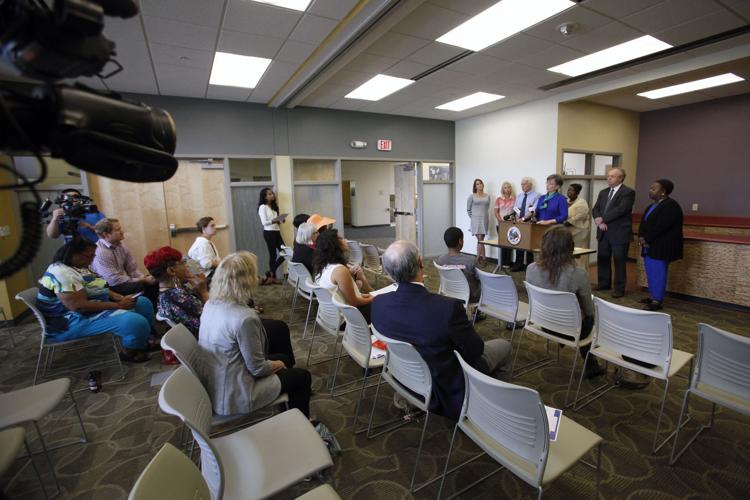 In all, the report outlines 46 recommendations, some of which require budgetary allocations, others of which don't.
Corrigan said it's incumbent upon officials as the policy leaders in the county to make sure they implement those recommendations and use a racial equity lens to inform decisions moving forward.
"We have had lots of reports, we have had people come in and assess the county from the outside and say you need to do things differently," Corrigan said. "I think one of the different things about this report is we, as the County Board, went out and said we want to know how to do things differently."
To make that a reality, the report recommends adoption of a resolution accepting the report, followed by the creation of a Racial Equity Strategic Leadership Team in fall of 2015 to carry it out.
"This report is a call to action," Corrigan said, "not only for the leadership of the county, for elected officials, but it's really a call to action for all of the employees of the county."