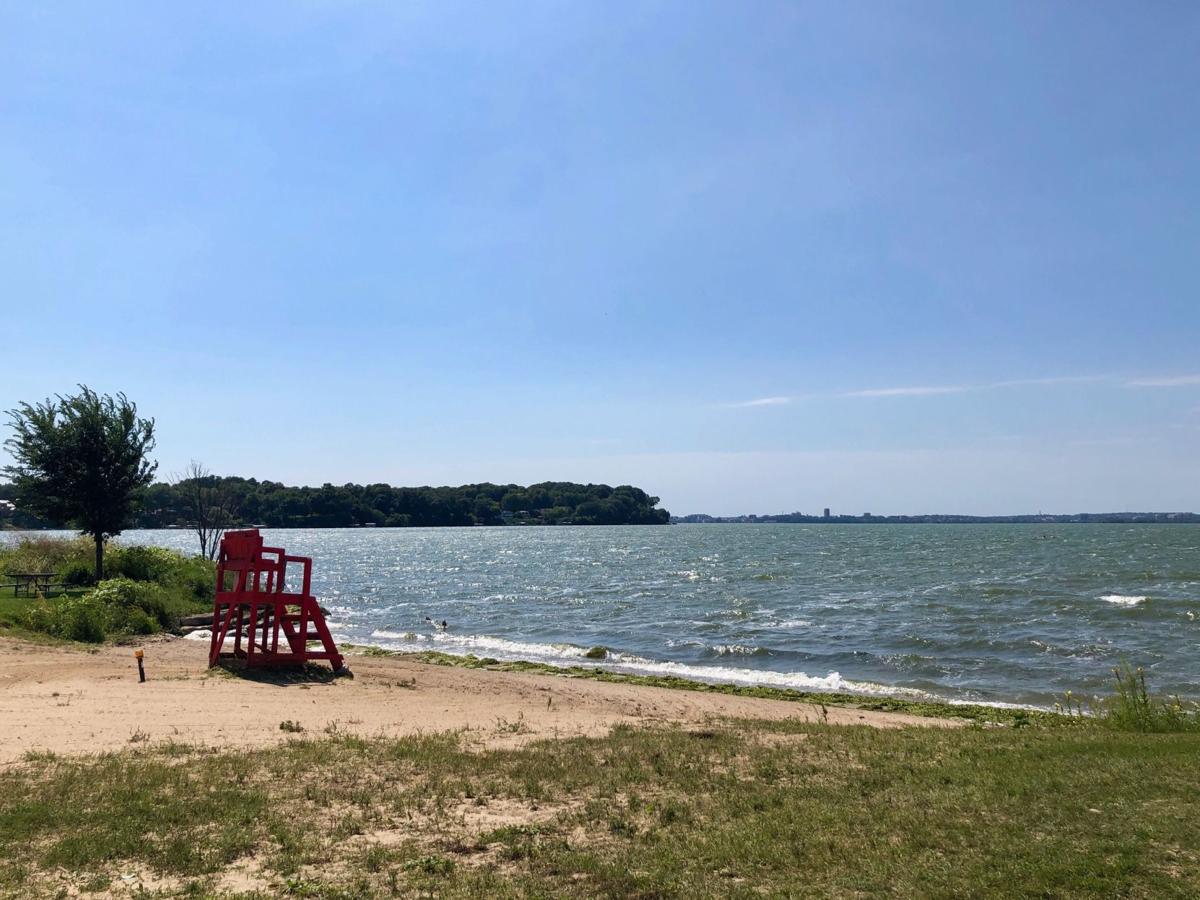 Over the next five years, five Madison beaches are expected to be cleaner and open on more summer days with the assistance of a chemical-free filtration treatment system.  
Dane County Executive Joe Parisi and Mayor Satya Rhodes-Conway announced the joint 2020 budget initiative Thursday along the scenic shore of Warner Park. The north side beach will be the first to be outfitted with the Clean Beach Treatment System. 
"It's important not only for us to pay attention to the water quality of our lakes, beaches and our environment, but projects like these really support our commitment to the health and safety of all families who visit the Warner Park Beach and other beaches throughout the community all summer long," Rhodes-Conway said.  
At beaches with the treatment system, an impermeable plastic barrier that floats and extends down into the water to the lake bed surrounds a swimming area. The systems pump 144,000 gallons of water per day to an onshore facility that cleans the water using a sand and ultraviolet light system to treat for bacteria. 
The treatment keeps algae blooms and e-coli out of the swimming areas. These corridors fend off algae during peak periods of nearby blooms, keeping the designated area clean for swimming. 
"In my mind, a huge plus of this treatment system is that it allows the public to go swimming and hang out at the beach at our lakes regardless of what is going on in the larger lake water quality picture," Rhodes-Conway said. 
Similar systems are installed at Lake Mendota and Goodland county parks, decreasing beach closure days and providing a safe areas for clean lake swimming. The system was also piloted at Bernie's Beach, 901 Gilson St., in 2016.
"We want lakes accessible and available to everyone," Parisi said. 
Before the treatment system was installed at Goodland County Park in June 2017, the beach was closed an average of 23 days, according to data from Public Health Madison and Dane County. After installation, the beach saw nine closure dates in 2018 and none so far in 2019. 
Lake Mendota County Park's Beach was closed seven days in 2015, according to public health. After installation in May 2016, the beach was open all days in 2017. It closed for three days in 2018 and one so far in 2019.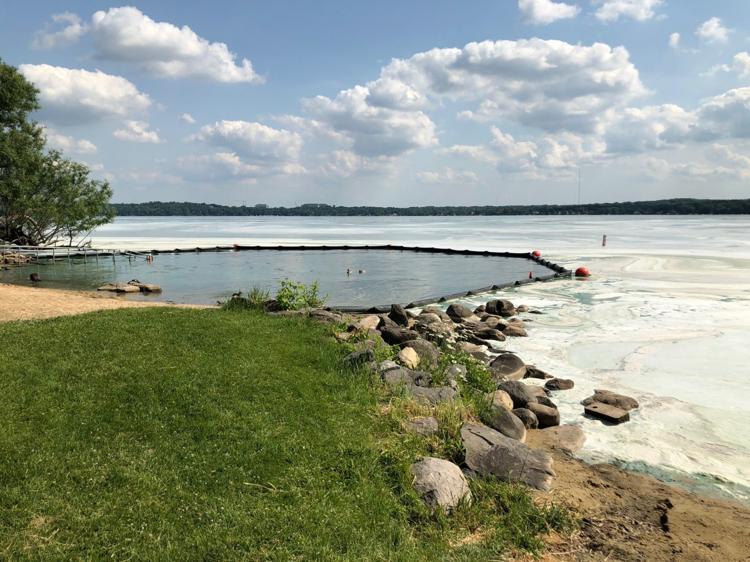 Construction of the clean beach system is expected to begin next spring and open in time for next year's swimming season. After Warner Park Beach, systems will be installed at Tenney, Esther, James Madison and Vilas parks.   
In 2018, these beaches were closed between 11 and 15 days. So far this year, the beaches at Esther and Vilas parks have been closed the most with 19 and 23 closure days, respectively. Tenney Beach was closed for 11 days, Warner had eight closure days and James Madison was open the most with only six closure days. 
Dane County will fund the treatment units, which cost approximately $100,000. The city will be responsible for the daily operation of the systems. John Reimer, assistant director of Dane County's Land and Water Resources Department, said the systems cost between $5 and $8 per day for electricity and replacing sand in the filter costs a few hundred dollars. 
"It's not a significant cost in terms of staff time," Rhodes-Conway said. 
Since the April 2 mayoral election, Rhodes-Conway and Parisi have publicized city and county partnerships.
The two executives also meet once a week. 
"This is just another example of what we can do when we come together and pool our resources and identify mutual areas of need and places where we want to make a difference in the community," Parisi said. 
Parisi said to "stay tuned" on if there will be additional partnerships in the 2020 budget. 
"There's no shortage of ways, whether through the budget process or otherwise, that we can come together to improve services for the community," Parisi said. 
Share your opinion on this topic by sending a letter to the editor to tctvoice@madison.com. Include your full name, hometown and phone number. Your name and town will be published. The phone number is for verification purposes only. Please keep your letter to 250 words or less.
Get Government & Politics updates in your inbox!
Stay up-to-date on the latest in local and national government and political topics with our newsletter.