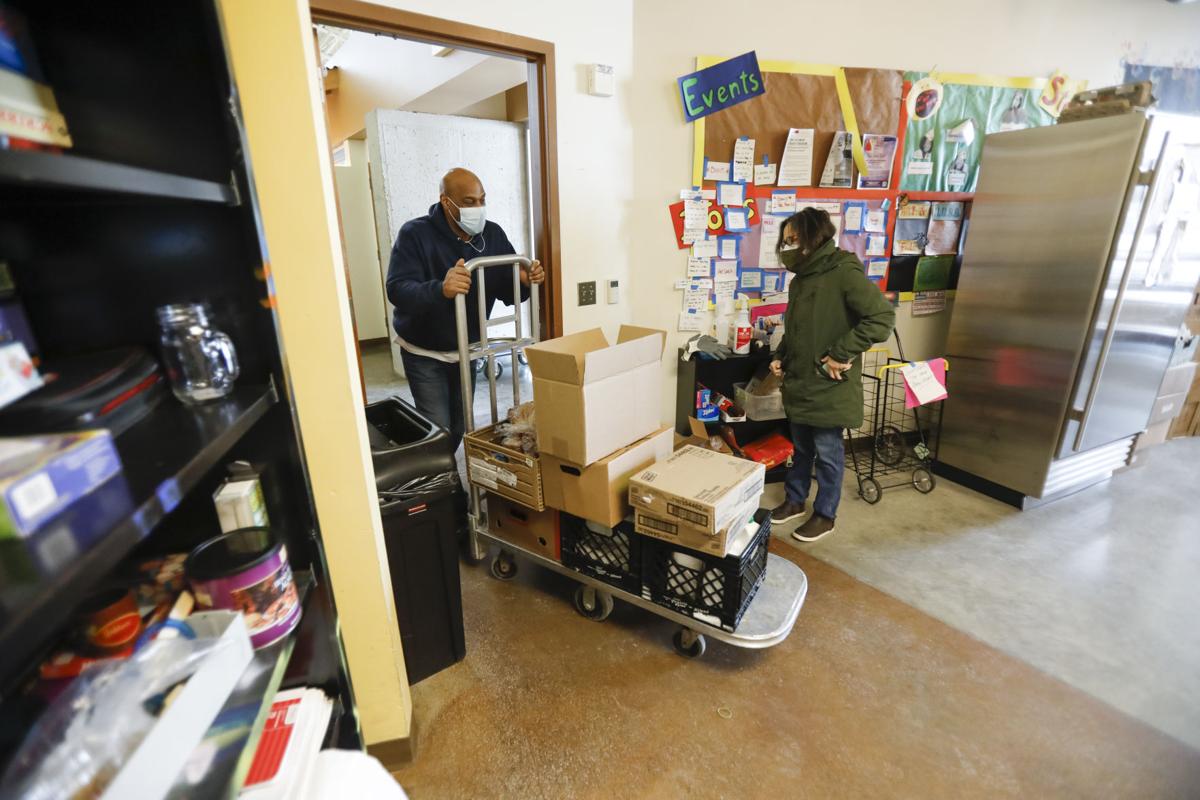 With federal COVID-19 relief funds on the way, Madison and Dane County are considering how to spend their portion of the $1.9 trillion stimulus plan.
Dane County is in line for $106 million with Madison expecting to receive $49 million. The funds are needed as the region suffered economic upheaval caused by the coronavirus pandemic.
"There's certainly no shortage of need and our goal right now is to as quickly as possible refine and reidentify where those greatest needs exist," said Josh Wescott, chief of staff to Dane County Executive Joe Parisi.
Wescott said the county is analyzing existing work to mitigate the effects of the pandemic, such as a partnership with Second Harvest that supports local growers and supplies local food pantries. Also, the funds could bolster programs that support small businesses and mental heath resources for students.
Though the county is prioritizing basic necessities for residents, Wescott said leaders want to maintain some flexibility for future needs.
"We're trying to build out a road map that meets whatever curves might exist in this recovery," Wescott said. "If we've learned one thing in the last year is that the world changes quickly, and we want to be able to pivot quickly."
Madison Mayor Satya Rhodes-Conway said in a memo to the City Council that funding priority areas include ensuring protection from COVID-19 and access to vaccination and testing; ensuring access to housing, food, childcare and broadband; supporting business recovery and job creations; and expanding transit access and affordable housing.
"These funds are intended to replace lost revenue and help our community recover from COVID-19," Rhodes-Conway said in the memo.
Madison's finances have been hit hard by the pandemic with a $48 million shortfall in 2020 across the city's general fund, hotel room tax fund, Parking Utility, Monona Terrace and Metro Transit, according to Finance Director David Schmiedicke. Metro also saw an $8.6 million reduction in general fund support.
This year, Schmiedicke said the city is seeing a $25.3 million shortfall in the general fund, Parking Utility and Metro.
"We, as policy makers, will have to be mindful that our use of this federal money sets us up for long term fiscal success," Rhodes-Conway said.
Because of the expected federal aid, Rhodes-Conway announced earlier this week the rollback of planned furloughs for city employees. The initiative was meant to save the city $1.2 million.
Though the citywide cut is no longer needed, the Madison Police Department is continuing with planned furlough days to account for most of the $1 million reduction to the police department's 2021 budget.
Police Chief Shon Barnes said in a statement that each commissioned member of the department is scheduled to take four mandatory, unpaid furlough days. Also, the MPD is holding some civilian positions vacant to make up for the rest of the budget cut.
"The mandatory furlough days for MPD officers remain scheduled, and several civilian positions remain vacant," Barnes said in the statement. "​We are hopeful that the remaining furlough dates will be canceled by city staff."
In Dane County and Madison, the Board of Supervisors and City Council will approve use of the federal aid funds.
Share your opinion on this topic by sending a letter to the editor to tctvoice@madison.com. Include your full name, hometown and phone number. Your name and town will be published. The phone number is for verification purposes only. Please keep your letter to 250 words or less.