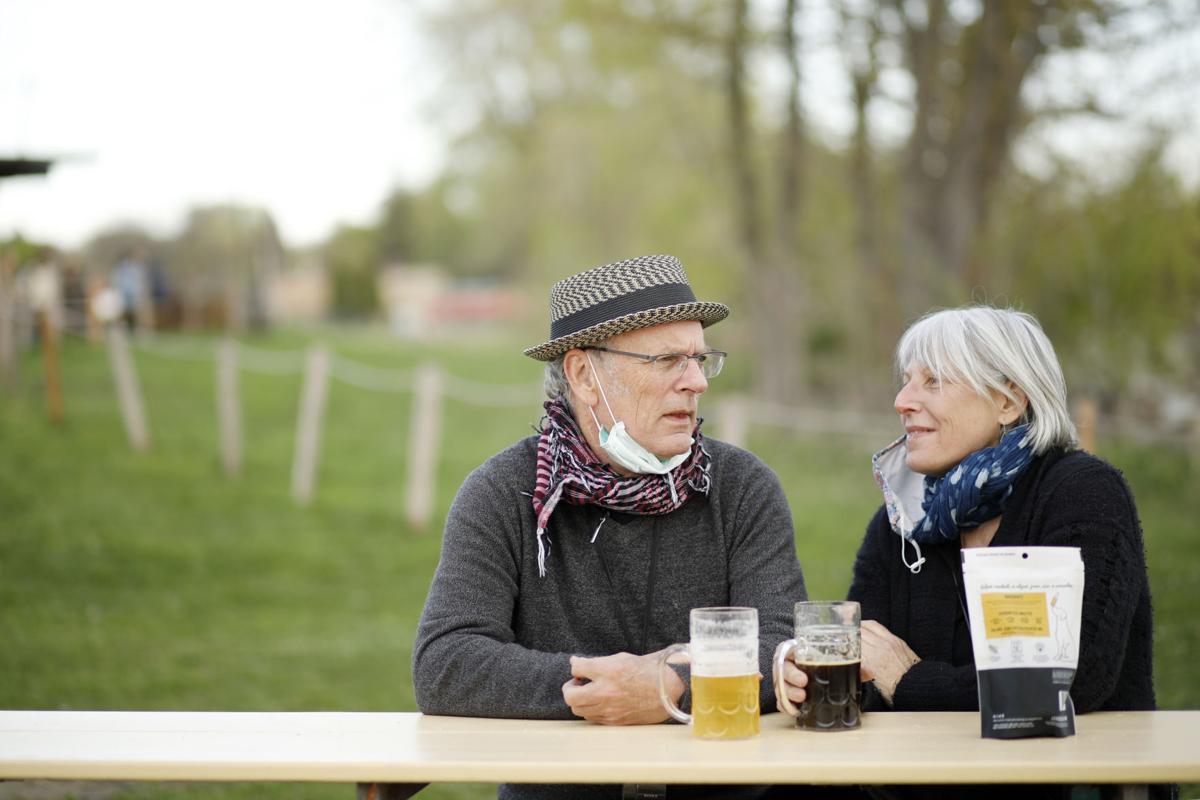 After months of county-wide caps on gatherings, capacity limits and face covering requirements, COVID-19 restrictions in Wisconsin's second-biggest county have come to an end.
The first county to enact a mask mandate in the state last summer in light of spiking COVID cases, Dane County's requirement both predated and outlived the statewide mask order, which spanned from August through March, when it was struck down by the Wisconsin Supreme Court. 
The nixing of Dane County's orders comes a day after the city of Milwaukee terminated its own mask mandate, moves that follow recent guidance from the federal Centers for Disease Control & Prevention that loosened masking rules for vaccinated people. It also comes as lawmakers in the state Capitol stood poised to hold public hearings on a slate of bills aiming to prohibit so-called "vaccine passports" that show an individual has full protection against COVID.
"Businesses may decide to enforce their own policies, whether that relates to masks, sanitization or capacity," PHMDC spokeswoman Morgan Finke wrote in an email. "Businesses and organizations are welcome to put these rules in place for their customers, visitors and employees."
According to the state Department of Health Services, 47.9% of Wisconsin residents have received at least one dose of the vaccine. That includes nearly one-fifth of those ages 12 to 15, who were recently made eligible for the Pfizer COVID-19 vaccine. In Dane County, two-thirds of residents have gotten at least one shot, per PHMDC.
At the state Capitol Wednesday, lawmakers in the Assembly Constitution and Ethics Committee plan to hold a public hearing on a series of bills aiming to prevent companies, the state or other governmental entities from requiring individuals to show proof that they've received the COVID-19 vaccine to enter buildings or businesses in Wisconsin.
DHS spokeswoman Elizabeth Goodsitt in a May 6 email to the Cap Times wrote the agency "is not considering vaccine passports at this time." She didn't immediately return a follow-up question Tuesday about whether anything had changed since then.
Many of the bills were first circulated for co-sponsors in April, marking a pre-emptive strike against early moves from President Joe Biden's administration and the private sector to develop so-called "vaccine passports," though the federal government doesn't have plans to require their use, past reporting shows.
In Wisconsin, the four bill drafts, led by Republicans, range from broad and sweeping — aiming to bar the need for vaccine certifications to gain access to businesses, public places and modes of transportation — to more targeted measures.
A fifth bill, from Rep. Gae Magnafici, R-Dresser, and Sen. Rob Stafsholt, R-New Richmond, would bar the University of Wisconsin System and tech colleges from requiring students to be tested for COVID-19 or vaccinated against the virus as a condition of attendance or being present on campus.
Republican lawmakers in previously passed legislation have sought to bar health officials from mandating COVID-19 vaccines and curb virus-related restrictions on places of worship, though Democratic Gov. Tony Evers rejected the efforts.