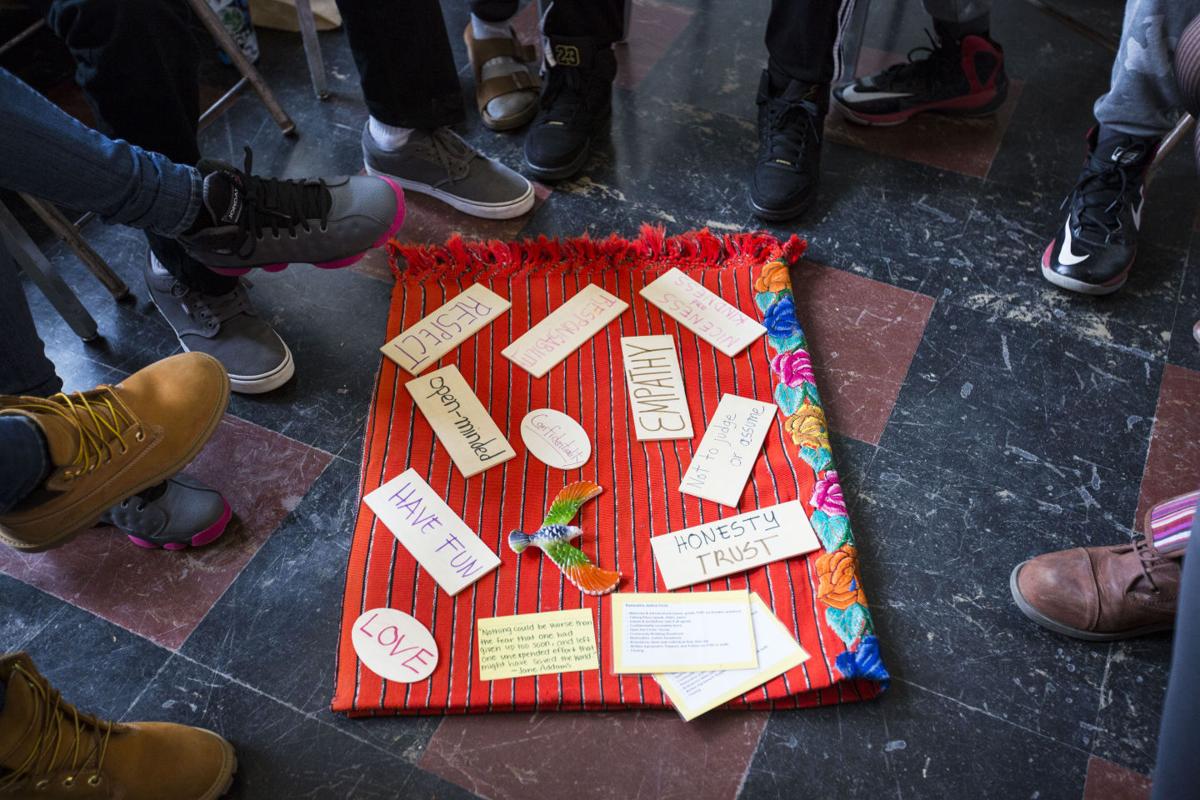 In its early stages, a proposed community justice center is receiving support and words of caution from Dane County residents. 
Dane County is in the preliminary steps of establishing a justice center, which would offer court services in a community-based setting and offer additional resources to anyone in the community.
Seven community organizations partnered with the county and held a series of conversations with residents about what they hoped a community justice center might accomplish. Organization representatives shared what they learned from the community with members of the Criminal Justice Council Thursday. 
"A lot of community members felt that this could be a pivotal and critical piece added to our community to support those who are truly in need," said Walter Williams, president of Madison's Charles Hamilton Houston Institute. 
The center could include space for community restorative practices and wrap-around services for all community members. They are focused on people rather than on systems with key pillars of fairness, transparency, voice and impartiality.
While Williams said such a center could be a "hub" for opportunities and resources, more work needs to be done to re-establish trust and minimize fear in the community about law enforcement and the criminal justice system. 
County officials wanted to gather this feedback prior to taking the next steps in planning, which include conducting a needs assessment and further planning and community engagement. Dane County approved $100,000 for a community justice center, which carried over into 2021.  
Representatives from JustDane, the Hmong Institute, Urban Triage, Centro Hispano and Nehemiah echoed optimism about the concept, with Evelyn Cruz of Centro saying it could "humanize" the system. 
Cruz and Peng Her, CEO of the Hmong Institute, also encouraged the center to provide resources and information in multiple languages and culturally responsive services.
The group of organizations also strongly encouraged those who are affected by the criminal justice system to serve an integral role in creating the community justice center. 
"If the planning, development and implementation is left to the people who are currently in charge of the system, then there's no reason to expect the community justice center will be effective," JustDane executive director Linda Ketcham said. 
Alex Booker of Urban Triage encouraged the county to consider how people who are already pushing for changes in the criminal justice system in the community to be involved in the new center. 
Booker also said there's concern that the mission of the center will remain constant even as leadership turns over. 
"They just really want to make sure it's done correctly the first time and that there's actual longevity," Booker said. 
Additionally, Booker suggested the center offer restorative practices, transformative education, wellness, therapy and even a community pharmacy. 
The seventh organization, Families Back to the Table, also hosted conversations but was not at the meeting Thursday. The group shared in a memo that community members worry about putting their trust in yet another program that may not serve them effectively. 
Share your opinion on this topic by sending a letter to the editor to tctvoice@madison.com. Include your full name, hometown and phone number. Your name and town will be published. The phone number is for verification purposes only. Please keep your letter to 250 words or less.