Dane County Executive Joe Parisi said 2018 was a good year for getting things done.
This year, Dane County hit its stride with environmental and lake cleanup efforts and set the stage for criminal justice and community initiatives to come online in the new year. Parisi said the arrival of Tony Evers in the governor's office in January could create greater opportunities for the county to work with the state.
"Not only are things going well locally, but I feel now that some of the work we're doing dovetails nicely with some of the new governor's priorities," Parisi said, specifically mentioning looking for practical solutions to water issues, renewable energy and climate change.  
Parisi also hopes a new administration will usher in the opportunity to apply successful county projects statewide. For example, Parisi said the work the county is doing at its landfill to convert methane into compressed natural gas could be replicated and that the same is true for initiatives to reduce greenhouse gases.
"Now we're in this place in Dane County where we feel like … we've got it together," Parisi said. "We feel we have a lot of potential solutions the administration will take advantage of."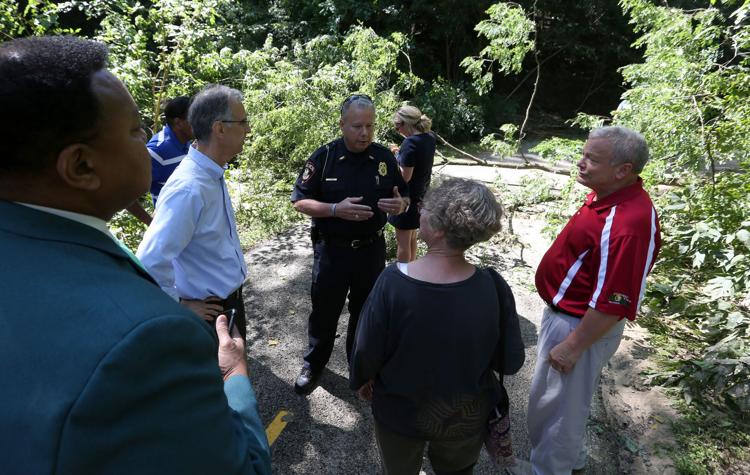 Addressing stormwater flow and climate change took on greater importance in 2018 as historic rainfall inundated the region, causing widespread damage.
Parisi said the biggest challenge during the August rainstorms was moving water through the Yahara Lakes chain quickly. The county is studying how to remove muck and sludge that slow water movement from "pinch points" in the lakes.
In addition, Parisi said the county is looking to conserve land that can absorb more rainwater into the ground and keep it from rushing into the lakes. To do this, Parisi said the county will look into acquiring and restoring wetlands.
In what Parisi called one of the great success stories of 2018, the county-led lakes cleanup initiative called Suck the Muck completed its first year. The four-year, $12 million proposal is targeting 33 miles of streams.
These streams are great contributors of phosphorus into the lakes, which can cause a decrease in oxygen levels and an increase in algae.
"When we dug deeper — both literally and figuratively — we found that there is this phosphorus-laden muck in the streams … and as the water washes over it, that phosphorus dissolves into the streams and then into the lakes," Parisi said.
This year, the program removed removed 11,000 tons of sediment, including some 40 tons of phosphorus, from a three-mile stretch of Dorn Creek. In 2019, Token Creek will receive the same treatment.
In 2019, several initiatives addressing jail re-entry efforts and family trauma are expected to begin.
Dane County signed a contract to work with Madison-area Urban Ministry in partnership with Nehemiah Center for Urban Leadership Development, Anesis Center for Marriage and Family Therapy and the Jessie Crawford Recovery Center to help jail inmates re-enter the community.  
While the county has a jail-based re-entry team, Parisi said peer support services in the community were a missing piece.
"When they're released and they say goodbye to the jail-based re-entry team, there will be real people waiting for them in the community to help them with that transition," Parisi said.
Dane County is under greater pressure to reduce the jail population and recidivism rates as it forges ahead with plans for a massive jail renovation project, which will consolidate the county's three jail locations downtown.
"We have a growing population, and we are shrinking the number of beds that will be available in the jail," Parisi said.
The Dane County Board of Supervisors approved the $76 million jail renovation as a part of the 2018 budget. At the time, the plan called for closing the maximum security jail on the top two floors in the City-County Building and the work-release Ferris Huber Center on the Alliant Energy Center's campus by adding floors to the downtown Public Safety Building.
But this fall, contractors discovered that the Public Safety Building cannot hold the weight of additional floors. Instead of building up, Dane County is moving forward with plans to construct a seven-story structure adjacent to the Public Safety Building in a parking lot along West Wilson Street.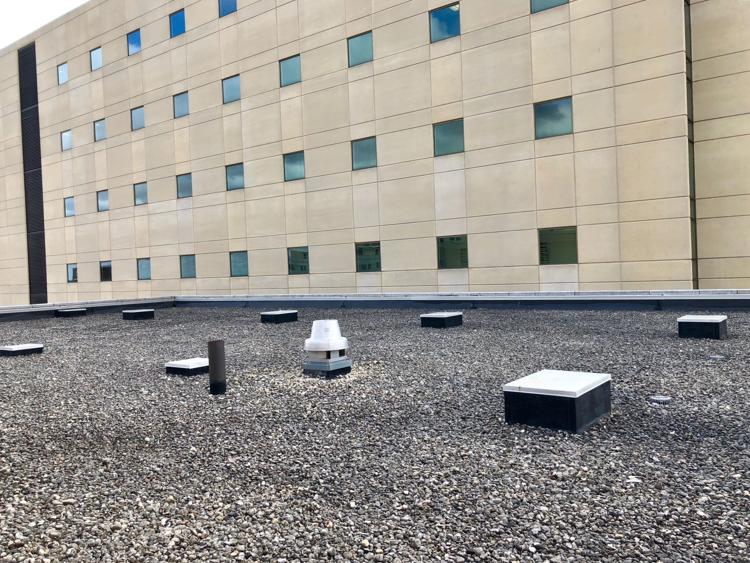 Dane County is also looking at the bigger picture and addressing contributors to criminal justice challenges, Parisi said. "The more we can focus early on and with young people, the better."
To do this, the county included in its budget additional Neighborhood Intervention Program lead workers to work with young people. A third added position will work specifically on human trafficking issues.
A newly created two-person team will reach out to families who come into contact with Child Protective Services but whose particular situations don't meet the legal criteria for regular services. This team would be able to triage families before a crisis occurs and offer case management services.  
Also in 2019, an emergency mobile mental crisis program created two years ago and coordinated by Journey Mental Health will expand so that it can help mental health crisis staff respond to emergencies at all hours every day of the week.