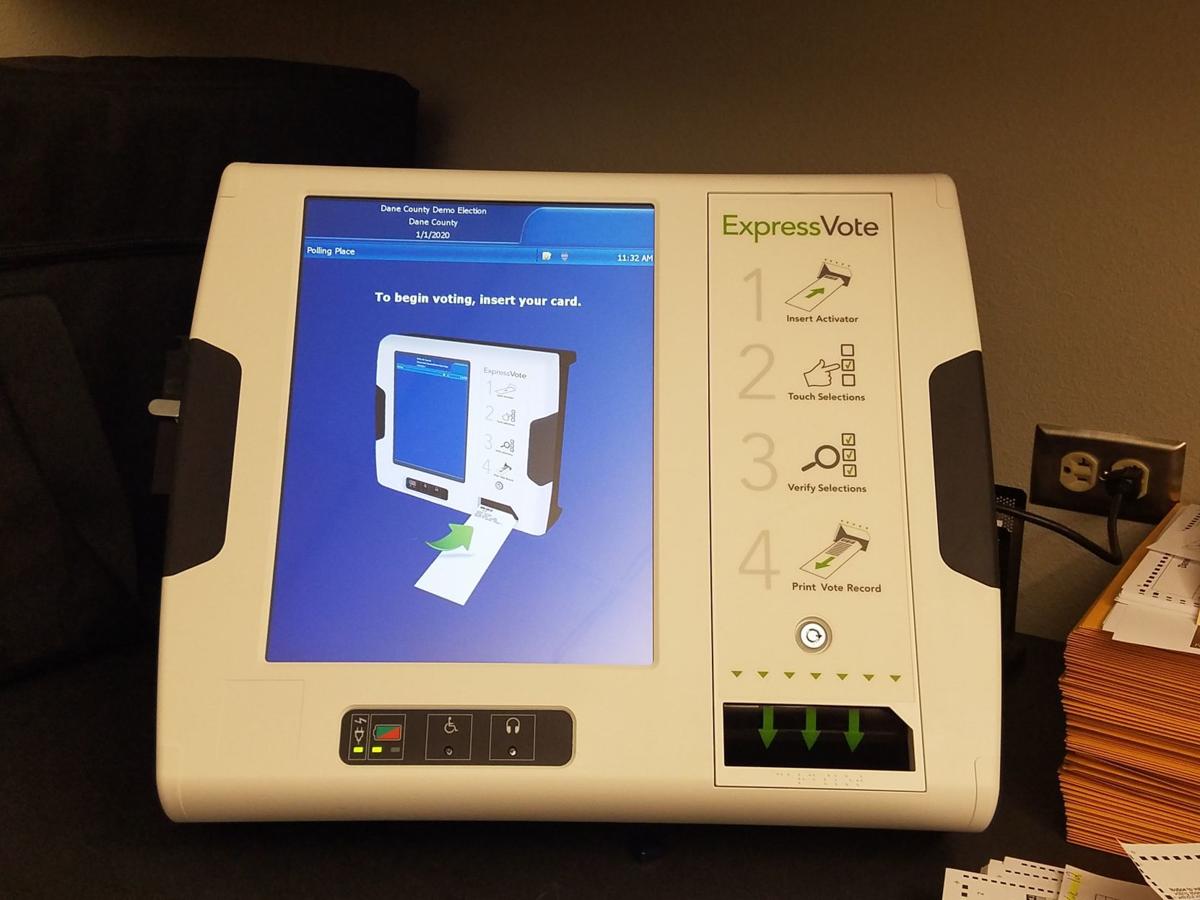 Dane County is making use of a new electronic voting system, and there have been concerns about their security as voters participate in early voting in advance of the Aug. 14 primary.
"I have been hearing some misinformation on Facebook about voting, especially in Madison. Many of you are using the relatively new Express votes to cast your ballot at your neighborhood library. Some are suggesting these are hack-able electronic voting equipment," Dane County Clerk Scott McDonell said on Facebook last week.
According to Lila Walsh, Dane County clerk administrator, hacking shouldn't be an issue because the machines are put through multiple tests and simulations before the public uses them.
Voters are able to review their completed ballots, which are printed by the Express machines before inserting them it into the tabulator.
When voters use a polling station with an Express Voting machine, they will be given a blank ballot assigned to that polling station's quadrant. Voters insert those ballots into the machine and are asked if they want to vote as a Republican, Democrat or independent.
"People would sometimes vote cross party (on the paper ballot) and that invalidates their vote if they don't mark how they want to vote. Here it asks you, so there's a better chance your vote isn't invalidated," Walsh said.
After voters select how they want to vote, the machine presents them with choices in the races they are eligible to vote in. The screen allows a voter to see one race at a time, and moves them through the ballot one screen at a time.
When they are finished voting, they will see a screen that lets them review all the votes they cast. Voters have the opportunity here to go back and change their vote for any race if they made a mistake.
After that, the initial ballot that was inserted is printed out with the person's voting preferences. The voter will have the opportunity to review their votes one more time. Once they're certain, they insert their ballots into the tabulator.
Walsh said there is Express Voting in all the Madison libraries, and cities outside of Madison are implementing the machines as well.
"Municipalities are going to have to decide if they want to budget for them, but we're going to be seeing more of these, not less," she said.
The Wisconsin primary is Aug. 14, but Madison voters can register and vote in libraries until Aug. 10. Pre-registered voters can vote in libraries until Aug. 11.
For a complete list of voting hours and dates at Madison libraries, click HERE. 
Get Government & Politics updates in your inbox!
Stay up-to-date on the latest in local and national government and political topics with our newsletter.