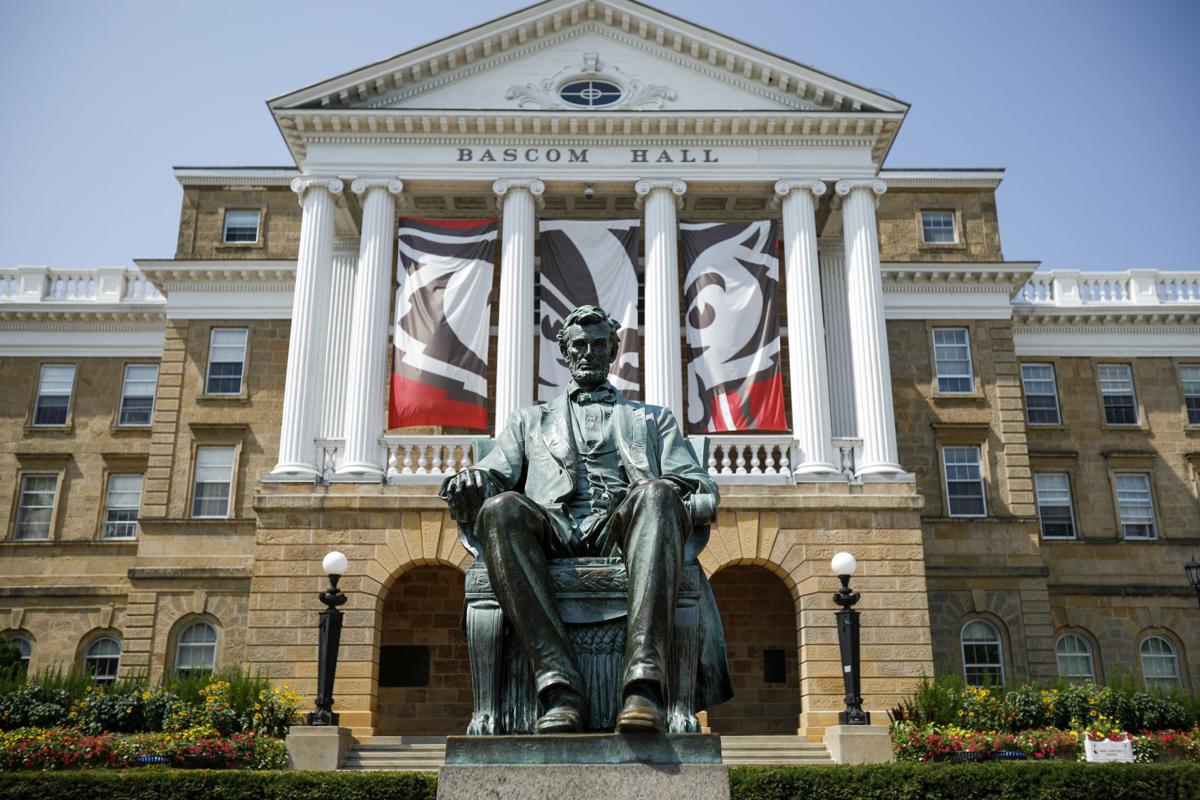 On the same day Dane County recorded over 10,000 positive coronavirus cases, the Board of Supervisors adopted a resolution urging university officials to discontinue in-person classes.
Campus-area Supervisor Elena Haasl, District 5, sponsored the resolution, arguing that UW-Madison's decision to bring students back to campus are putting the entire community at risk. 
"This feels like we are being played, and we are coming back to campus for the sake of profit and not necessarily for safety," Haasl said.
The resolution, adopted on a 24-9 vote with four abstaining, calls for UW-Madison Chancellor Rebecca Blank, UW System interim President Tommy Thompson and Gov. Tony Evers to amend the "Smart Restart" plan. It asks that UW-Madison only offer online instruction until zero cases for 14 consecutive days, with an exception for classes necessary for international students to maintain their visa status.
Also, it urges Blank to require students test negative for COVID-19 before closing the residence halls and encouraging students to return to their homes, with exceptions for international students, students who are homelessness and those facing an unsafe home life.
Matthew Mitnick, president of the Associated Students of Madison, spoke in support of the resolution.
"We're really concerned with how things are operating right now," Mitnick said, noting that he is concerned of possibly spreading the virus to his roommates after attending in-person classes.
However, other UW-Madison students, including the former ASM president Laura Downer, argued that in-person classes must be held due to the challenges of remote learning and the necessity, in the cases of lab work and clinical experience, for career preparedness.
"Sending all students from residence halls home is unsafe and unrealistic," she said.
The board's vote came as Dane County reached a total 10,099 positive COVID-19 cases. Public Health Madison & Dane County reported 138 new cases Wednesday. The daily average, at about 120 cases this week, is down from a daily average of more than 200 cases in early September when UW-Madison students were returning to campus.
Cases spiked Sept. 9, hitting a record 290 new positive cases in one day. Following this peak, UW-Madison quarantined two residence halls. At this time, 7% of UW-Madison's student body has tested positive for COVID-19, according to the resolution.
Supervisor Ann Degarmo, District 33, said at an executive meeting ahead of the full board meeting said she doesn't "blame college students for being college students" and that better decisions could have been made.
"This pandemic has left so many entities and governments and all of us, really, without good choices," Degarmo said. "In this particular case, there was a lot more work that could be done and more partnership to be had with UW-Madison in order to make our community safe."
Dane County and UW-Madison leaders have gone back and forth in statements over the university's decision to hold in-person classes. Executive Joe Parisi asked the university in early September to move all classes online and send most students living in the dorms home.
Blank pointedly said the best way to drive down the number of infections is "not by issuing press releases calling for students to leave, but to partner in developing collaborative solutions for the benefit of all residents."
Brenda González, UW-Madison's director of community relations, said at the meeting that the testing and protocols in place on campus should minimize the number of cases on campus. Also, she said the public health department has not found evidence to support a high number of cases spreading from the campus to the greater Dane County community.
"We do not believe that further limiting in person instruction or asking students to return to their homes is either prudent or necessary," González said.
Share your opinion on this topic by sending a letter to the editor to tctvoice@madison.com. Include your full name, hometown and phone number. Your name and town will be published. The phone number is for verification purposes only. Please keep your letter to 250 words or less.
Concerned about COVID-19?
Sign up now to get the most recent coronavirus headlines and other important local and national news sent to your email inbox daily.