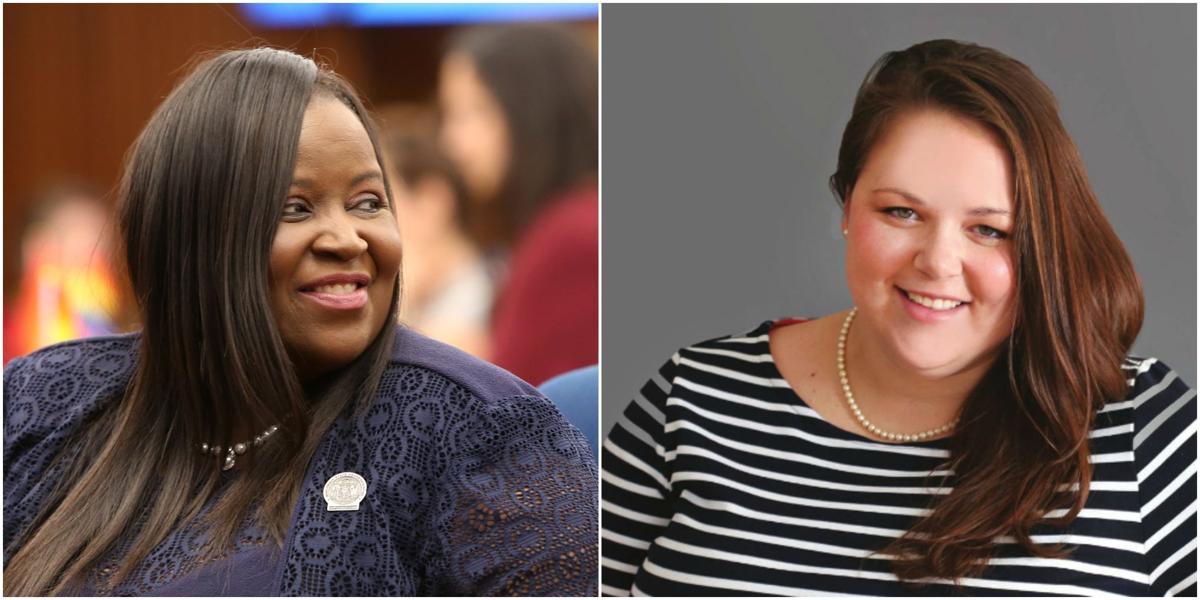 Dane County leaders have proposed an expansive 14-part package of reform initiatives addressing criminal justice issues in an effort to improve racial equity.
Stemming from the county's ongoing work on criminal justice reform, the initial set of initiatives address stages along the criminal justice continuum from first interactions with law enforcement to diversion programs, sentencing and reentry into the community.
Dane County Board Supervisor Shelia Stubbs, District 23, said "elected officials need less talk and more action." She said people are demanding immediate change in the criminal justice system and are not interested in more meetings with elected leaders or serving on more committees.
"Given the climate that we're in right now with Black Lives Matter, you cannot continue to operate with budgets the way they have been or systems the way that they are," said Stubbs, who also represents the 77th Assembly District. "People are really clear about change."
The comprehensive reform package is not yet at the point where the board would vote on individual initiatives or in its entirety. Dane County Board Chair Analiese Eicher, who represents District 3, said the 14 identified initiatives are the result of years of work and outline a direction the county can move in.
Dating back to 2009, community-involved workgroups, committee recommendations and the ongoing ongoing work of the Criminal Justice Council have informed the initiatives.
"We're beyond brainstorming," Stubbs said. "We're at an action plan and that's what these 14 initiatives do. It moves us forward."
Eicher and Stubbs introduced the package Monday. The announcement follows months of Dane County responding to the coronavirus pandemic and weeks of local protests stemming from the police killing of George Floyd in Minneapolis.
"We are being presented with a really unique opportunity to do some systemic change here in Dane County and to follow the lead of previous workgroups and follow the lead of other counties because we can and should be," Eicher said.
Equity and Criminal Justice Council coordinator Colleen Clark-Bernhardt said communities that have successfully implemented initiatives like the ones put forward by Stubbs and Eicher have collaborated with local health care, foundations and businesses in ways that Dane County has not.
"I think it's a very good package of reforms," Clark-Bernhardt said. "I would love to see this and more, but I also think, at least, this is a great starting point to reflect as a whole community how we can do things differently." 
Four of the initiatives are meant to divert people from the criminal justice system. These include expanding the use of the Community Restorative Court by broadening the age of individuals referred, the scope of charges and the number of communities participating.
The community-driven court receives referrals from law enforcement and the district attorney's office of young people between the ages of 17 and 25 who have committed misdemeanor crimes. Offenders can avoid jail time and a criminal record if they accept responsibility for the crime and help repair the harm through community service and sometimes financial restitution.
Over the past five years, the CRC has worked with 883 individuals with a completion rate of over 855.
"Expanding use of the CRC is something that is easily doable and doable in a timely manner," Eicher said.
Other diversion initiatives include establishing an emergency response team of medical and crisis workers for those experiencing a mental health issue instead of law enforcement and establishing a triage center for individuals needing immediate care.
A subcommittee of the Criminal Justice Council has heard presentations on models used in other cities, including the CAHOOTS program in Eugene, Oregon. This group has also been investigating models of triage centers and identifying best practices for their use.
The package also calls on local law enforcement agencies to "embrace" pre-arrest diversion and limit arrests during the pandemic.
Some out of County Board's purview
Implementing the full scope of recommendations will require partnerships in local government, the private sector, health care and foundations, especially as some are not in the purview of the Dane County Board.
"If we want real change it's going to have to take all of us working not only in our own lanes, but in tandem with one another," Eicher said.
Initiatives addressing charging and sentencing people — including changes in criminal court processing to reduce the length for people who are sentenced and encouraging the creation of a mental health court — would require movement on behalf of the court system, the district attorney, public defender and the sheriff.
Also, the initiatives urge the Criminal Justice Council to consider how to implement virtual weekend court by 2021, a recommendation from a community-driven workgroup in 2015.
Three recommendations address the jail and the Wisconsin Department of Corrections. They include urging the DOC to hold revocation hearings outside of the jail and review policy and technological changes that are occurring because of the coronavirus pandemic.
Also, they are directing two county committees to work on eliminating a work release program in jail and relying instead on Human Services programs. They are also encouraging the sheriff's office to work toward safely reducing the jail population.
Finally, Eicher and Stubbs are urging all Dane County law enforcement agencies to collect data on race for all stops and share the data with the Criminal Justice Council research and innovation team on a quarterly basis.
They also want the county to hire an information management position that was included in the 2020 budget to work on criminal justice technology applications and dashboards and partner with the University of Wisconsin annually to hire a student to serve as the Criminal Justice Council data apprentice.
Share your opinion on this topic by sending a letter to the editor to tctvoice@madison.com. Include your full name, hometown and phone number. Your name and town will be published. The phone number is for verification purposes only. Please keep your letter to 250 words or less.