Dedicating more resources toward mental health services, affordable housing and criminal justice improvements while slightly increasing county residents' tax bills, the Dane County Board of Supervisors adopted spending plans for 2020 Monday night.
Supervisors expressed support of the $593.7 million operating and $69.6 million capital budgets, which were approved on voice votes without controversy.
Supervisor Patrick Miles, District 34, said he was inspired by how the budget builds on initiatives from year to year. He gave pouches of purple prairie clover flower seeds to supervisors to illustrate growth in the budget.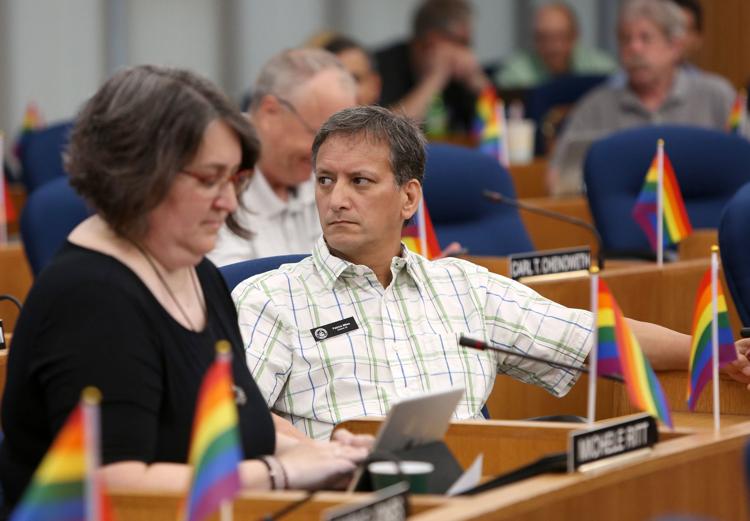 "Each budget season brings a new round of us sowing seeds and potential for growth," Miles, who also is the chair of the Personnel & Finance Committee said. "While each of us here has a few seeds, collectively together, we can create a blossoming prairie over time."
The budget adds about $1.8 million in operating expenditures to Dane County Executive Joe Parisi's budget proposals. It draws on $192.6 million in property tax revenue compared to $184.6 million this year.
Homeowners can expect an increase of $25.47 in property tax bills — from $846.45 to $871.92 — on the average Madison home, which is valued at $300,967.
Parisi said in a statement that the 2020 budget "reflects the values of the people and places that comprise our incredible community."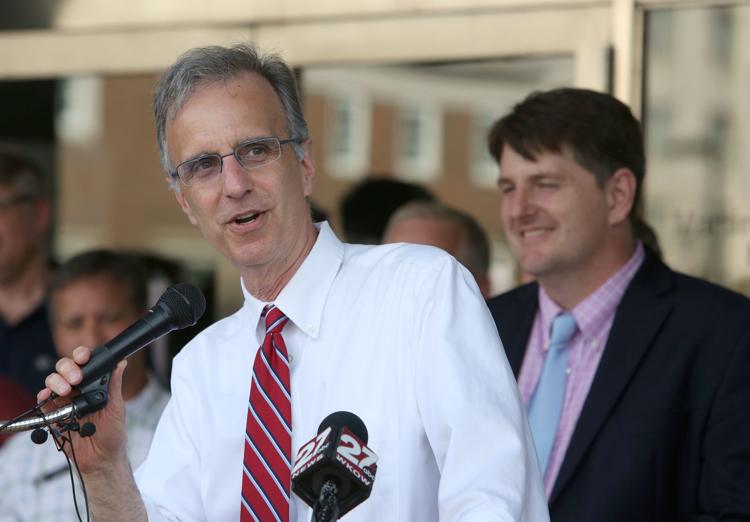 "The 2020 Dane County Budget includes our most significant efforts to date at improving mental and behavioral health, confronting the scourge of addiction, increasing opportunity for our young people and their families, and protecting the lakes and lands that will long outlast our time here," Parisi said.
The budget includes $1.25 million in new funds, adding to a base budget of over $60 million, for mental health services in Dane County. The County Board added an additional $1 million for the newly created C.J. Tubbs Fund for Hope, Healing and Recovery, which is a grant program designed to enhance community-based mental health and addiction services.
On housing, the County Board added $1 million to the executive's $3 million for the Affordable Housing Development Fund. Since 2015, the county has built 1,374 affordable units with this fund.
The budget also includes a new office to oversee the county's affordable housing work. The Division of Housing Access and Affordability will be run by a new housing coordinator position and supported by a new full time affordable housing analyst.
Supervisor Heidi Wegleitner, District 2, said the new office is critical to implementing the county's housing justice agenda.
"I'm really excited about this new office because what it recognizes is not just that we need new housing, but we need to make sure people can get into that housing, Wegleitner said.
The County Board amended the budget to include $100,000 for a feasibility study for a community justice center, which is a model grounded in restorative justice that addresses the primary issues facing the individuals as well as criminal behavior.
Also in the area of criminal justice, the board added two social worker positions in the district attorney's office and a program leader for the Community Restorative Court.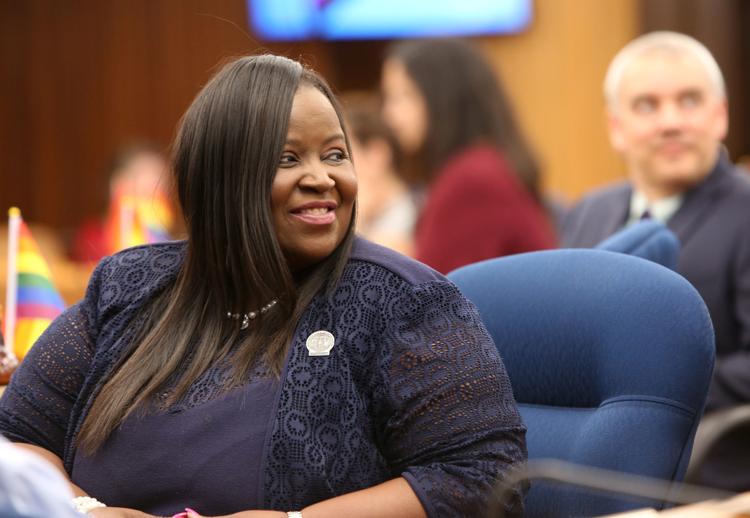 "I'm so happy to say the Community Restorative Court continues to grow in the right direction," Supervisor Shelia Stubbs, District 23, said. "This budget identifies a full time program leader that will add on to the staff and continue to address the daunting, embarrassing, unacceptable disparities that exist in this county."
Supervisor Tim Kiefer, District 25, sponsored amendments that the board approved Monday night that would add $2,480 to pay for the Bar Association dues of staff attorneys. Another amendment previously recommended by the Personnel & Finance Committee gave these positions paid time off on county holidays.
Former Dane County staff attorneys brought issues with their employee status to light and said their positions were overlooked and mismanaged, resulting in confusion over their position, poor compensation and a lack of benefits.
The 2020 budget also includes:
$25,000 to support a position at Outreach, Inc. to provide alcohol and other drug addiction prevention and homelessness in the LGBTQ communities

$25,000 for the Focused Interruption Coalition, a Madison-based peer support organization 

$1.3 million for the Salvation Army's development proposal that expanded shelter facility and residential housing units
$1.3 million for the Bayview Foundation's redevelopment project
$30,000 for the Healthy Food for All initiative plus $23,630 for senior nutrition sites
$6 million to purchase land in flood-prone areas
Correction: This story has been updated to reflect that the budget includes $25,000 for a position at Outreach, Inc. and not $250,000. It also clarifies funding allocated for the C.J. Tubbs Fund.