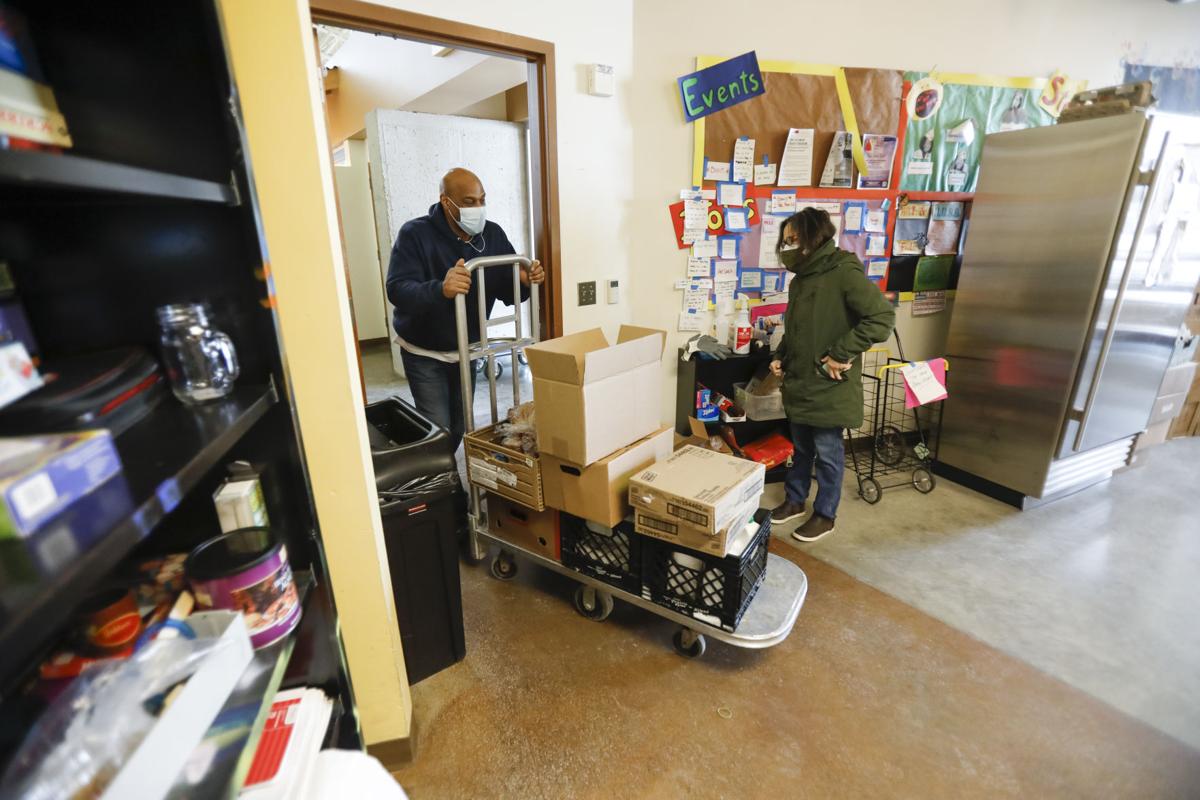 As pandemic-related funds pour into local governments across Wisconsin, policymakers are tasked with deciding what urgent and long term needs to prioritize the historic influx of federal aid.
According to a Wisconsin Policy Forum report released Friday, government units in Wisconsin are expected to receive at least $19.9 billion in relief funding through 2024.
"This influx of federal aid turns the dour fiscal outlook of last year into a far brighter one in which communities in the state may be able to address some of their most longstanding needs," the report from the nonpartisan research group states.
Dane County received $95 million from the CARES Act Coronavirus Relief Fund and $106 million from the American Rescue Plan for expenses related to COVID-19.
During meetings on Thursday, supervisors decided to use some of the ARP funds to continue supporting a food program that started during the pandemic and to support county operations. They also heard a plan to invest in a variety of community needs from assistance for artists to broadband internet access.
"Dane County has played a pivotal role in the lives of the residents of Dane County as the pandemic began and continues to have an impact," Board Chair Analiese Eicher said in a statement. "Without these funds from the federal government, we would not have been able to provide food, rental assistance and relief funds to local businesses."
The first contract provides an additional $10 million for the county's program with Second Harvest Food Bank. This program provides and distributes food from area producers to local food pantries.
"Each time the funding has been extended by a few months, it's been a huge relief," said Michelle Orge, president and CEO of Second Harvest Foodbank.
The contract extension will allow the county to continue a partnership that began last May in the wake of increasing food access needs.
Supervisor Patrick Miles, District 34, said in a statement that though there is "light at the end of the tunnel," the pandemic is not over and great needs remain in the community.
"It's critical that we provide these funds to people that have felt and continue to confront the negative impacts of the pandemic," Miles said.
The second contract adopted Thursday will fund HVAC improvements and room dividers in the Exhibition Hall at the Alliant Energy Center, technology investments to enhance conference room capabilities and support telework arrangements.
It also makes hotel rooms available for individuals and families experiencing homelessness through July and August. Over the past year, about 900 households were served, according to Hicklin, and 300 households are currently using the county's hotel shelter service.
In its report, the policy forum notes that the length of time for using the funds, which for some are available into 2025, could be a challenge for budgeting in Wisconsin. The state will soon approve a two-year budget, and school districts, cities and counties typically adopt annual budgets.
"For that reason, elected leaders may want to establish multi-year plans for using these federal funds to accompany upcoming one- and two-year budgets," the report states.
During a presentation to board supervisors Thursday, Controller Chuck Hicklin said the spending period for Dane County, which extends through 2024, will be beneficial given the provision in the federal legislation allowing local governments to use the aid to replace revenue lost during the pandemic
"That will help us weather through the trajectory of the economic impact of the pandemic and allow us to stabilize our operations," Hicklin said.
Hicklin also shared an allocation plan developed by county administration. The plan will:
• Meet the purpose of the legislation, which is to assist individuals, businesses and nonprofits.
• Fulfill emergency needs with community partners.
• Incorporate priorities of the Board of Supervisors.
• Provide financial stability to county operations to protect existing service and county workers.
Specifically, the plan includes the $10 million for Second Harvest Food Bank, $15 million for small business assistance through Dane Buy Local, $5 million for smaller community groups providing aid and $5 million for nonprofits and $2.4 million for hotel shelter.
Additionally, the plan shared by Hicklin includes:
• $1.3 million for school-based mental health programs
• $1 million for artist assistance
• $13.2 million for a rehousing initiative
• $5 million in broadband investments
• $1 million for COVID-19 mitigation at the Alliant Energy Center
• $4 million on county technology
• $2 million for Badger Prairie Needs Network
• $1.2 million for isolation space at Badger Prairie Health Care Center 
• $3.2 million on county workforce
• $35 million on sustaining county services 
Share your opinion on this topic by sending a letter to the editor to tctvoice@madison.com. Include your full name, hometown and phone number. Your name and town will be published. The phone number is for verification purposes only. Please keep your letter to 250 words or less.