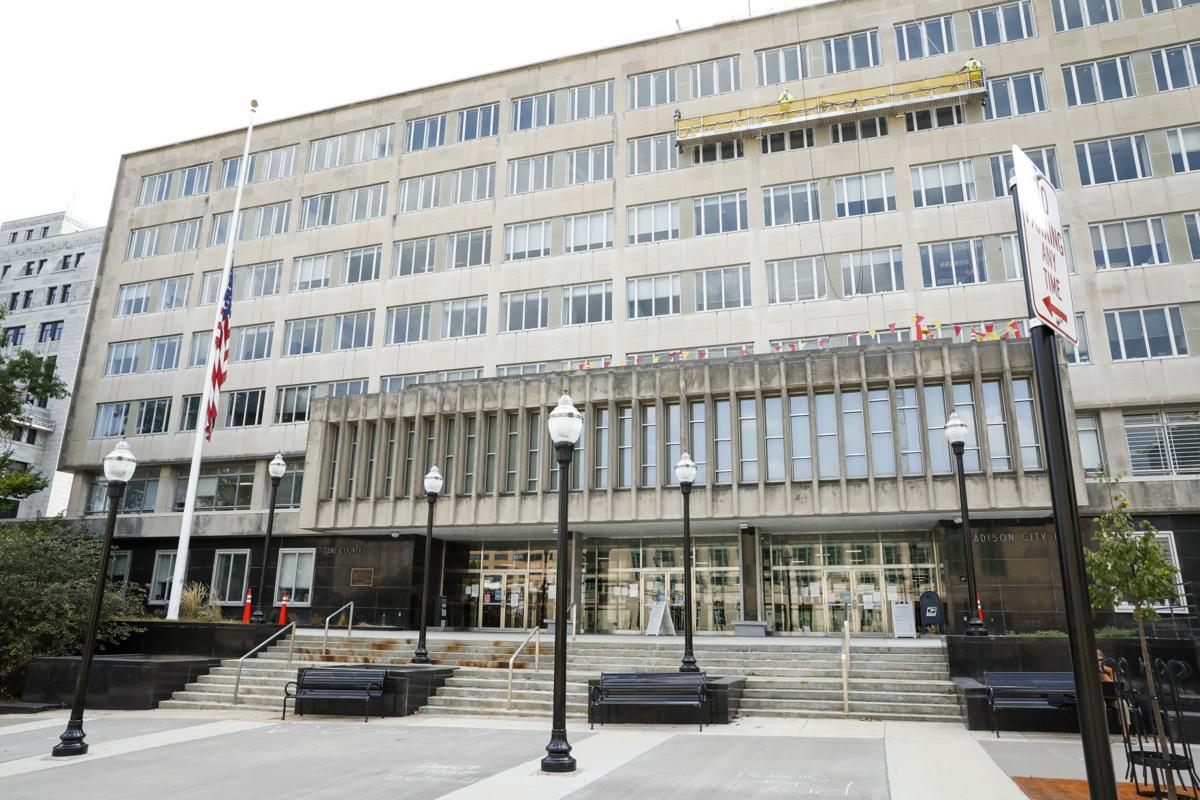 Madison's newly created Police Civilian Oversight Board and its composition is drawing attention from a conservative law firm.
The Wisconsin Institute for Law and Liberty, representing seven Madison residents, argues in a notice of claim filed Wednesday that the ordinance establishing the board imposes unconstitutional racial quotas.
According to the ordinance, the body has to include at least one African American, Asian, Latinx and Native American member. The City Council also required that at least half of the 11-member group include Black people — a recommendation from an alder workgroup developing logistical and operational details for civilian oversight.  
"While it may represent the current zeitgeist, the City of Madison's decision to insert racial quotas and classifications into law violates the Constitution's ban on racial discrimination and equal protection before the law," WILL president and general counsel Rick Esenberg said in a statement. "The City of Madison may think they are advancing racial progress, but this policy is, in effect, cloaking deeply regressive policies of racial discrimination." 
Typically, notices of claim are filed before suing a municipality for monetary damages.
Madison City Attorney Michael Haas said the city is processing WILL's notice in accordance with state law and city procedure and that the city will review the claim to assess whether the city is liable.
"The composition of the Civilian Oversight Board was intended to ensure broad and diverse representation from the Madison community," Haas said. "The Common Council expressed its interest in encouraging participation on the Board from those who have experienced, or who have worked with communities that have experienced interactions with law enforcement." 
The claim states that the city has not identified "any compelling governmental interests that would justify discriminating against Board applicants and members based on their race." Further, it states that no Madison official has explained how the " imposition of racial quotas is narrowly tailored or why the City's interests could not be served by a race-neutral policy."  
The following Madison residents are represented by WILL: David Blaska, Dorothy Borchardt, Bradley Dillman, Richard Freihoefer, James Mand, Patrick O'Loughlin and Norman Sannes. 
"The harm caused by Madison's ordinance and its official policy is ongoing. The City has spent, and continues to spend, taxpayer resources to create the Board and hold meetings," the claim states. "As taxpayers, claimants request that you withdraw the ordinance and resolution, that you disband the Board, and that you reconstitute the Board without regard to race." 
In this case, the notice of claim begins a 120-day period before a lawsuit against the city can start.  
Share your opinion on this topic by sending a letter to the editor to tctvoice@madison.com. Include your full name, hometown and phone number. Your name and town will be published. The phone number is for verification purposes only. Please keep your letter to 250 words or less.