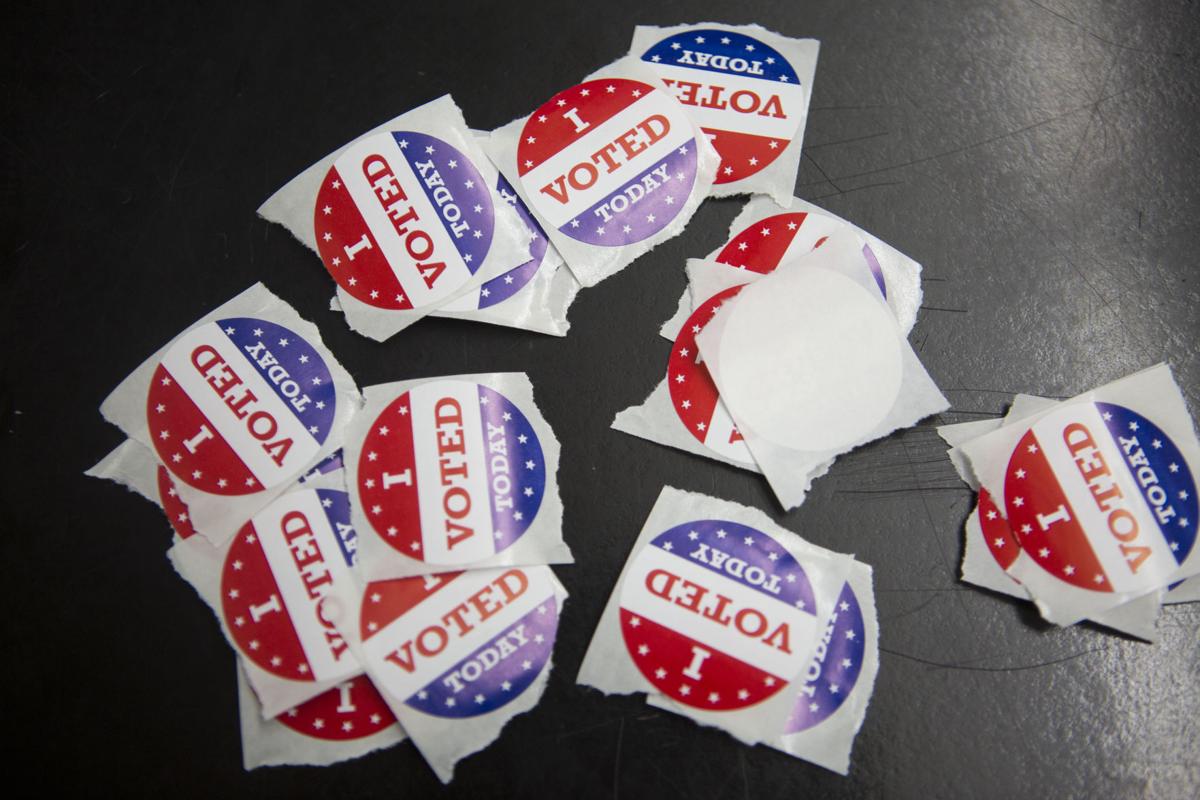 A conservative group is threatening to sue the Wisconsin Elections Commission for allegedly failing to update the voter rolls in accordance with state law. 
The Wisconsin Institute for Law & Liberty, in a complaint filed with the panel this week on behalf of three Wisconsin voters from Washington, Ozaukee and Waukesha counties, argued commissioners illegally changed their practices for maintaining voter information, a decision that "was contrary to law and an abuse of discretion."
The complaint targets the Electronic Registration Information Center, a multi-state effort to identify voters who changed their address, moved out of state or died. Under its involvement, state officials reach out to so-called "movers," or Wisconsin registered voters who told a different government agency they've recently moved. 
If recipients fail to respond to the mailing within 30 days, according to state statute WILL pointed to in its complaint, they become ineligible to vote and need to re-register in order to cast a ballot. 
But commissioners in their June meeting, per the commission's minutes, decided not to deactivate voters who didn't respond to the mailings, and instead flag those files and keep them on the active list. Members unanimously approved the language. 
The plan sought to give voters more time — between one and two years and a series of elections — to affirm their registration while voting in the general and spring elections, according to a memorandum from the commission reviewed at the June meeting. 
That action, the complaint argues, "contravened the will of the Legislature and created new election law policy for the State."
"State agencies comprised of political appointees and unelected staff do not have the authority to invent or amend policy contrary to state law," WILL president Rick Esenberg said in a release. "Whatever the intent of the Wisconsin Election Commission's action, it is illegal and must be remedied immediately."
Elections Commission Administrator Meagan Wolfe told reporters late Wednesday morning she hadn't had a chance to review the complaint. But she said state law only requires that Wisconsin join ERIC and doesn't specify how voter maintenance should be conducted.  
Meanwhile, Executive Director Analiese Eicher of the liberal One Wisconsin Institute slammed the push and said it seeks to "bully the Elections Commission into a back door voter roll purge."
"The right wing in Wisconsin has a long and shameful record of manipulating the rules on voting for their own advantage," she said in a statement. 
Under the commission's updated directions, "movers" who were sent mailings this fall will stay on the active list until after the April 2021 election. At that time, those who haven't voted or re-registered would be deactivated. Voters in Wisconsin are able to register on Election Day.  
The commission last week mailed letters to 234,000 registered voters who were flagged as "movers." The list is based off data from July. 
"This mailing is designed to help people who may have moved within Wisconsin make sure they're ready to vote next year," Wolfe said in the release. "It will not keep anyone eligible from voting." 
Wisconsin joined ERIC in 2016. In November 2017, the commission sent notices to around 343,000 "movers." That resulted in the removal of 308,000 voters who either didn't respond to the notice or whose notices were returned as undeliverable. 
But the system identified a few voters who should not have been removed from the list, which caused some controversy during the spring primary when some voters showed up at the polls and were told they needed to re-register. 
The complaint asks the commission to revoke its June decision and change the registration statuses from eligible to ineligible for "movers" who received a mailing this month and don't respond within 30 days. 
The WILL release also said if the commission "does not take immediate action on [its] complaint, a lawsuit will be forthcoming." 
Share your opinion on this topic by sending a letter to the editor to tctvoice@madison.com. Include your full name, hometown and phone number. Your name and town will be published. The phone number is for verification purposes only. Please keep your letter to 250 words or less.
Get Government & Politics updates in your inbox!
Stay up-to-date on the latest in local and national government and political topics with our newsletter.