The city's Finance Committee recommended that a Madison-based certified outpatient behavioral health clinic serve the formerly homeless residents living at Tree Lane Apartments.
Sankofa Behavioral and Community Health stood out to city staff and the committee due to the group's intimate knowledge of the situations that residents for the west side permanent supportive housing complex are experiencing.
"Many of the people (at Sankofa) including myself have lived experiences with homelessness, whether in childhood or adulthood," said Valerie Henderson, director and founder of Sankofa.
Henderson said residents at Tree Lane may not only need case management but also health care, support and advocacy. She proposed adding supervisors, case managers and a full time therapist to Tree Lane.
The complex opened at 7933 Tree Lane in June 2018 and has 45 units designated for formerly homeless families. It's the city's second permanent supportive development, which incorporate on-site services and case management, and the first dedicated for families.
"The overriding goal out at Tree Lane is to achieve long term housing stability," Community Development Division Director Jim O'Keefe said.
After opening, police responded to an increase in calls for service to the property. At the beginning of the year and following efforts to stabilize the complex, the city reported a decrease in police activity.
O'Keefe said engaging residents at Tree Lane has been a challenge.
"You can't support residents, you can't help residents fulfill whatever aspirations or dreams they might have if you can't connect with them," O'Keefe said.
In February, the City Council authorized up to $275,250 in 2019 to help pay for on-site supportive services at Tree Lane Apartments and to expand area youth programming capacity in order to accommodate young people living at the property. The city funding is supplemented by funds committed by Heartland Housing, Inc. and the United Way of Dane County.
The resolution also authorized the city to seek out a long-term provider through a request for proposal process.
The city received proposals from the Salvation Army of Dane County and Sankofa. A review team comprised of Community Development Division staff, a Madison Police Department mental health officer, Ald. Donna Moreland, District 7; and representatives from the United Way and Heartland Housing evaluated the proposals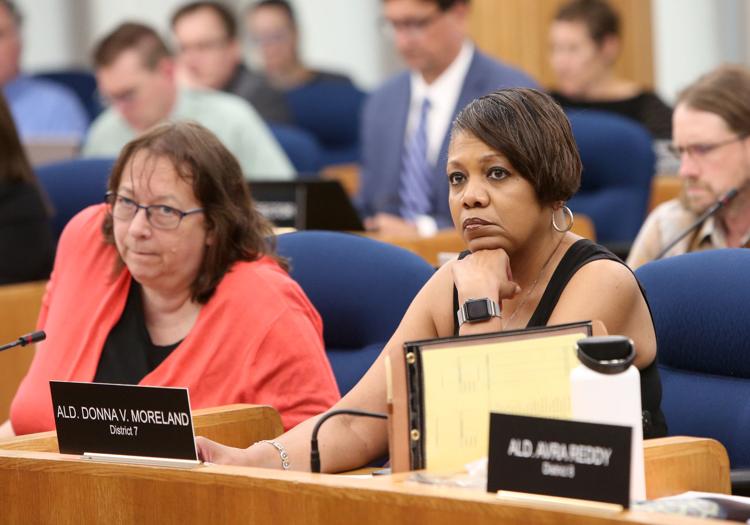 Moreland said the experiences of the Sankofa staff may help bridge the gap may have kept previous service providers from connecting with residents.
"(Sankofa's) proposal was a standout," Moreland said.
Previously, the YWCA was providing services at Tree Lane but parted ways with the development in March. The Road Home transitioned into the temporary role of sole service provider, however, the Road Home is expected to leave at the end of August.
If Sankofa is approved by the Council, city staff hope to have a month of overlap between the new service provider and the Road Home to transfer case notes and relationships. The City Council next meets Aug. 6.