Following the election filing deadline Wednesday, the Madison City Clerk's office determined mayoral candidate Toriana Pettaway does not have 200 valid nomination signatures and is not eligible to be on the ballot.
Candidates for mayor need 200 nomination signatures from people who reside within the city of Madison, according to state statutes. Pettaway said she submitted about 230 signatures one hour before Wednesday's 5 p.m. deadline. However, the clerk's office said she is short by one valid signature.
"I'm not going to take this down lightly," said Pettaway, the city's racial equity coordinator. "This is a crisis as far as I'm concerned."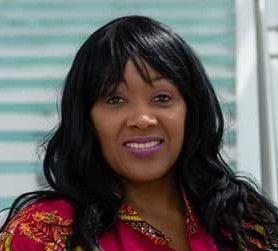 After candidates turn in nomination papers, clerks confirm that each signature belongs to a city of Madison resident by corroborating addresses on a city database that is used to generate property taxes. Clerks also check that signatures were obtained between Dec. 1 and the filing deadline.
City Clerk Maribeth Witzel-Behl said two clerks checked Pettaway's nomination papers and found that some signatures were not from city of Madison residents. As of Thursday morning, Pettaway was going through her signatures at the clerk's office.
Witzel-Behl said two of Pettaway's signatures that lacked a date could be corrected with an affidavit, bringing the total number of signatures to 199. Election papers can be amended following the deadline, but no new signatures can be added.
Pettaway was frustrated that the clerk's office could not immediately check her signatures when she turned them in Wednesday afternoon and that the clerk's office notified her that she didn't have enough signatures by email. Had she known earlier, Pettaway said she would still have had time to get enough signatures.
"Often when the papers are filed on the day of the deadline and there aren't many more signatures than the minimum requirement, we find that there is some scrambling to try and get additional signatures," Witzel-Behl said. "This election, we did have a lot of people wait until the last day to file. That makes it difficult."
Without the valid 200 signatures, Pettaway cannot be on the ballot.
"The numbers of signatures that we need is established by statute, so we don't, as a clerk's office, have any way around that," Witzel-Behl said. "That's a requirement to get your name on the ballot."
Pettaway said this will not stop her from running for mayor.
"I'm going to run as a write-in candidate. Nothing is going to hold me back," Pettaway said. "This is my season."
Mayor Paul Soglin, Satya Rhodes-Conway, Maurice Cheeks, Raj Shukla and Nick Hart are also running for mayor. The clerk's office has validated their nomination forms.