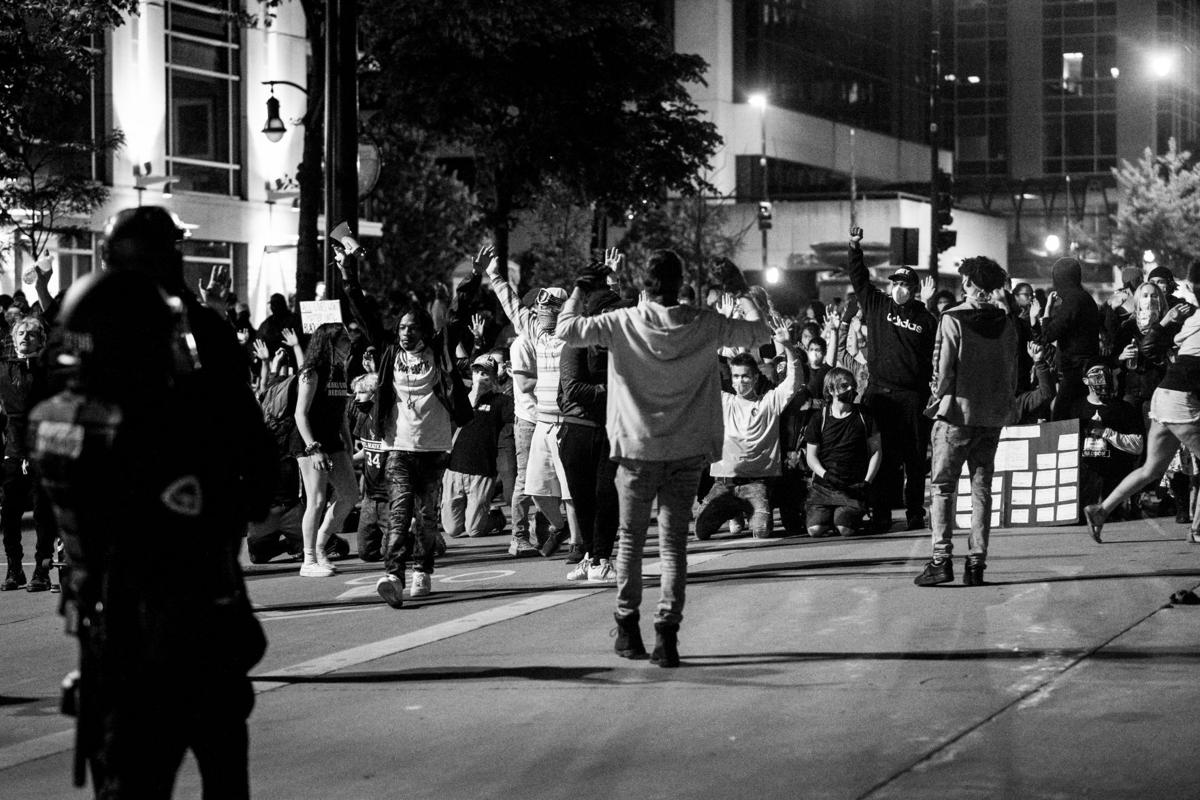 Madison's curfew ended immediately Tuesday during a City Council meeting after alders did not ratify Mayor Satya Rhodes-Conway's state of emergency. 
Under local statutes, Rhodes-Conway declared a state of emergency May 30 following civil commotion, disturbances, looting and rioting that occurred in the evening after a protest earlier that day. This allowed her to issue orders like a citywide curfew, which would have expired at 5 a.m. Wednesday. 
The curfew began at 9:30 p.m. both Sunday and Monday nights during days of peaceful protesting, with some smaller groups damaging storefronts and looting later at night. These interactions included confrontations with police that involved the use of tear gas.
The council's discussion centered on the issue of curfews, with some emotional testimony from the longtime downtown alder, but alders also raised systemic issues. Ald. Donna Moreland, District 7, said "this story is getting very old." 
"This is not about a curfew. This is not about a state of emergency," Ald. Donna Moreland, District 7, who voted against the state of emergency, said. "This is about people knowing that there are bad eggs in their (police) department and letting it go on."  
The City Council voted 9-9 with Ald. Lindsay Lemmer, District 3, abstaining. Ald. Zachary Henak, District 10, was excused from the meeting. As soon as the motion failed, the state of emergency and the orders authorizing curfew ended, according to the city attorney's office. 
If the motion had passed, the curfew would have extended through the night and the state of emergency would have ended at 11:59 p.m. Wednesday. 
"The primary reason for the curfew was to keep bystanders and the public away from areas of unrest to protect their safety," Rhodes-Conway said in a statement after the meeting. "I anticipate that Madisonians will exercise good judgement and continue to stay away from the downtown at times of disturbance or in the late evening hours." 
Proponents argued that a curfew limits the number of people downtown, easing the difficulty police have in enforcing order. 
People have gathered in Madison since Saturday and join many other movements in cities across the nation protesting the police killing of George Floyd in Minneapolis May 25. Over the past several nights, a smaller group of people have remained downtown following the peaceful protests and have looted stores, broken windows and caused other damage to businesses. 
Ald. Mike Verveer, District 4, said the "unmitigated violence downtown is absolutely untenable." 
"You're sending a signal to all those folks downtown who are struggling to make any sense of this nightmare that they're living through," Verveer said, noting many of the businesses affected are local mom-and-pop shops and owned by immigrants.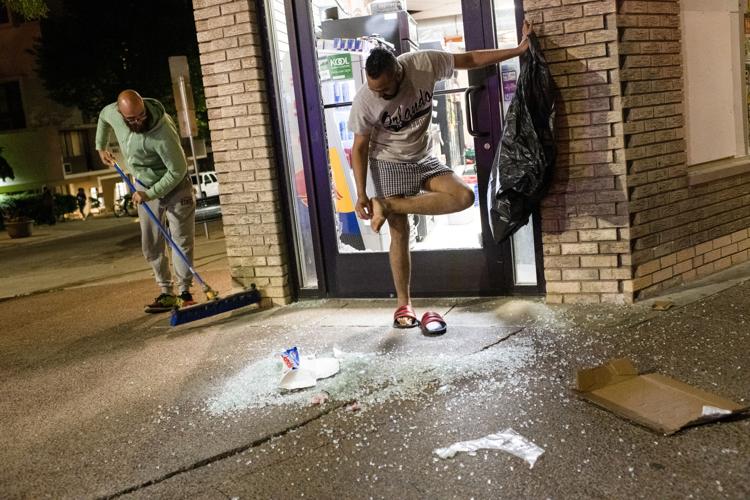 Madison Police Department Acting Chief Vic Wahl said a curfew sends a strong message that people should stay out of the downtown area. Fewer people in the area helps police officers focus on those who are engaging in destructive behavior, Wahl said. 
For people protesting peacefully, Wahl said at an earlier meeting Tuesday that officers are "not going to decide that that's an opportunity to enforce curfew."
But others said the curfew still harms peaceful protesters by creating more violence and mistrust in the community. 
"There are peaceful protesters there that will not leave," Ald. Max Prestigiacomo, District 8, said. "This curfew is preventing more white allies from showing up and preventing more trauma." 
Members of the public who spoke out against the curfew said residents don't want to see militarized activity and want policy changes. The curfew does not grant the police additional authority to use force. 
Colin Bowden, who attended some of the protests, said an officer brandished a baton at him while he was peacefully protesting. Bowden said the curfew is "not just" and that the MPD escalates behavior. 
Bowden, who is black, said the community hears progressive talk from Madison leaders repeatedly but the "same old, same old" continues to happen. He said "our kids are the ones who are being sacrificed for white comfort." 
"When we fight about it, when we get angry about it — even when we're peaceful — it feels like the best we get is a committee or very little action," Bowden said. "It really doesn't feel a lot like leadership."  
Share your opinion on this topic by sending a letter to the editor to tctvoice@madison.com. Include your full name, hometown and phone number. Your name and town will be published. The phone number is for verification purposes only. Please keep your letter to 250 words or less.
Get Government & Politics updates in your inbox!
Stay up-to-date on the latest in local and national government and political topics with our newsletter.