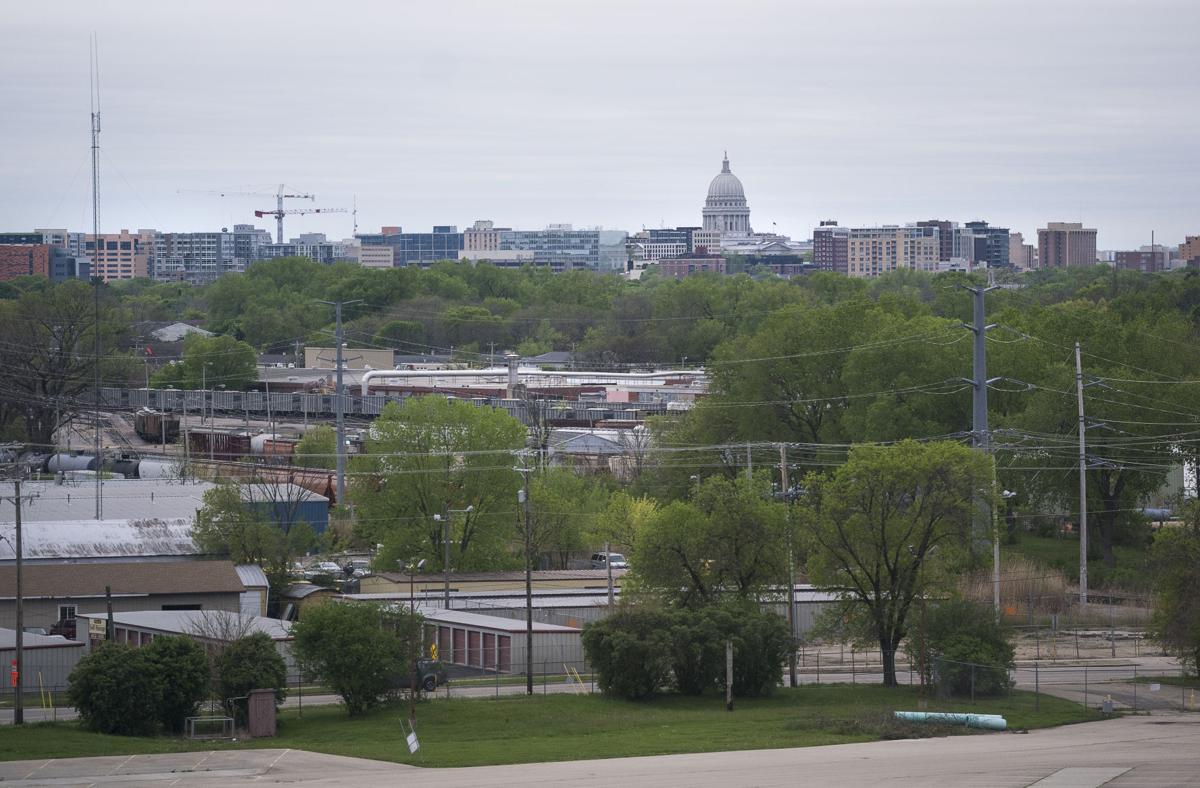 At the end of a nearly eight-hour meeting that concluded early Wednesday morning, Madison's City Council adopted a sweeping plan that will guide the future of the former Oscar Mayer area site and surrounding area.   
The plan will guide development on the 72-acre industrial property, which is located in a critical position for the immediate north side neighborhoods, the city and region. It sits in a primary gateway between the Dane County Regional Airport and downtown Madison, and presents a unique development opportunity for the transportation corridor. 
Broadly, the plan aims to connect the north and east side, create a public transit and bicycle hub, form a walkable commercial district, mixed-use area and major employment corridor. It calls for a mix of housing that could accommodate over 2,500 new housing units or nearly 4,000 additional residents in an area, and mixed-use development along North Sherman and Aberg avenues. The area could also include a bus garage for Metro Transit. 
After Ald. Syed Abbas, District 12, pushed for changes, the plan now calls for preserving 16 acres of the Hartmeyer Natural Area for wetlands and open space. 
"Preserving urban nature is never a mistake," Ald. Syed Abbas, District 12, said. "Moving ahead, if we do not save this land, we will lose this opportunity forever."  
The original plan called for 14.1 acres, which was up from initial concepts of eight. However, many residents and organizations, along with an original amendment from Abbas, called for the entire 31-acres to be preserved. 
Renee Walk, co-chair of Sherman Neighborhood Association, called the expanse of natural area a "unique Madison gem" that should be preserved for future generations, and Catie Shannon, co-chair of the Eken Park Neighborhood Association, described preserving the space in its totality as a "once in a lifetime opportunity." 
A memo from the city's Planning Division said the 14.1 acres is "the maximum amount of open space that staff feels can balance competing needs of accommodating growth in a sustainable way and maintaining open space." 
Preserving the full area would result in a loss of housing. In its original form, the plan included approximately 2,780 units of potential new housing across the plan area, with approximately 395 on the Hartmeyer site. City planner Dan McAuliffe said the additional two acres would not result in a loss of housing units but would replace low-density housing, like townhomes, with higher-density housing, like apartments. 
Ald. Tag Evers, District 13, did not support any amendment that would have added acreage to the natural area by losing housing units. 
"We have a housing crisis in this city," Evers said. "We need more housing, we need more units and places for people to live."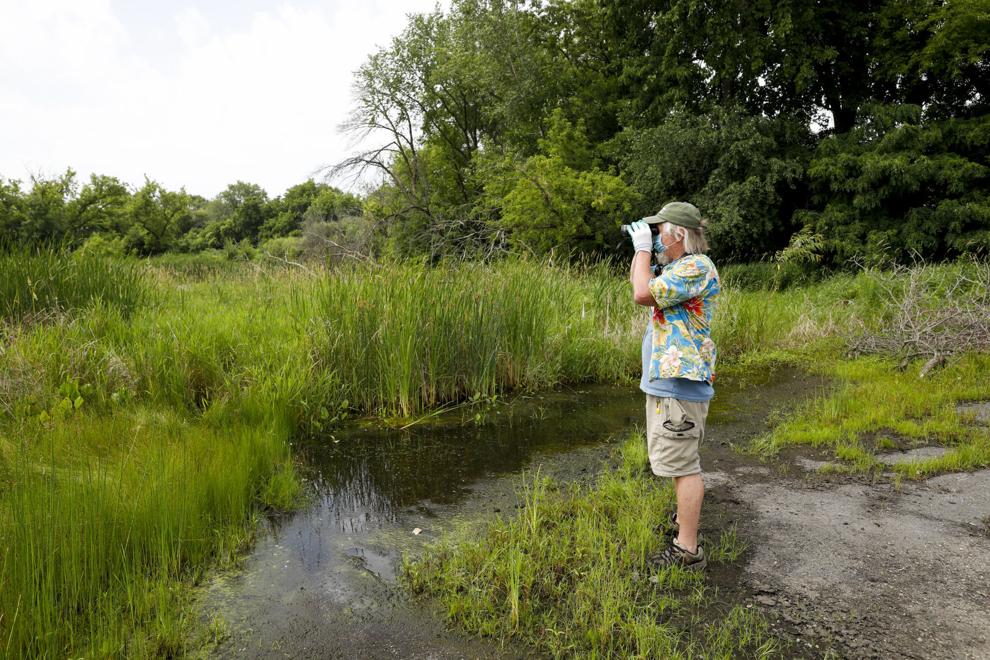 Oscar Mayer closing a 'catalyst'
As envisioned, the Oscar Mayer Special Area Plan would transform this key part of Madison that for nearly a century, housed the meat process plant. 
In 2015, Oscar Mayer's parent company Kraft Heinz announced that the company's company's headquarters would move to Chicago and the Madison location would shut down entirely. For many residents and former employees who build their lives around the factor, the closure came as a shock. 
"While its closure had a devastating impact to many, it created an opportunity and was the catalyst for reconsidering the future of an entire industrial corridor in close proximity to downtown, equipped with a strong regional transportation network, and significant building infrastructure assets," according to the plan.  
The processing facility shaped the city's industrial north and east side neighborhood and the local economy. 
In July 2017, Kraft Heinz left the site and sold the property three months later to Reich Brothers Holdings, which then partnered with Rabin Worldwide to jointly develop a project called OM Station, which is envisioned to be a mix of commercial and industrial spaces.
Meanwhile, the city launched a two-phase planning process that has resulted in the plan that the council voted on Tuesday.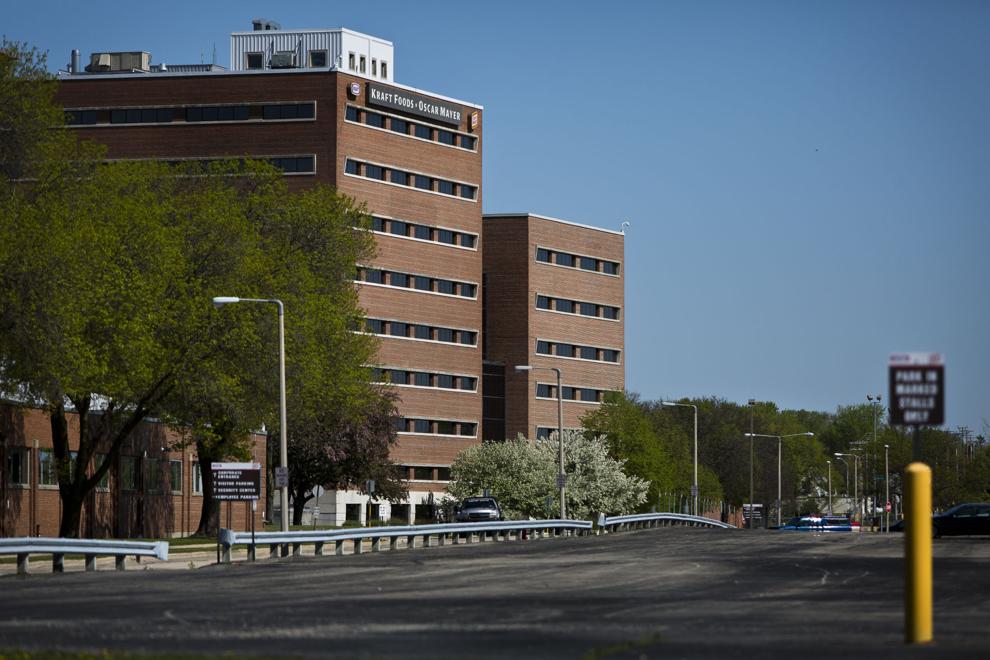 Additional concerns 
In addition to concerns over preserving more natural areas, many residents also worry about environmental contamination — and likely expensive remediation — in the area stemming from nearly a century of industrial use. 
However, city staff does not have concerns about using the site for future development because the properties in question — the Oscar Mayer site, Hartmeyer property and the former Burke wastewater treatment plant —  currently have "open" cases with the Wisconsin Department of Natural Resources and are subject to a remediation process. Also, city staff said in a memo that  redevelopment can be "the most effective tool in remediating brownfield properties." 
Another sticking point —  creating a new signaled intersection at Packers Avenue and Coolidge Street — was resolved Tuesday with an amendment from Abbas that opened Coolidge Street only for bike and pedestrian access.  
According to Shannon, Eken Park residents do not want the extra traffic, danger and vehicle speed in the neighborhood. 
"There is a huge decision to be made about the intersection of Packers and Coolidge that will really change the character and dynamic of the Eken Park Neighborhood," Shannon said.  
In additional amendments, the City Council added language to prioritize "green" development practices and to focus on racial equity and preventing resident exposure to potentially toxic chemicals. 
Share your opinion on this topic by sending a letter to the editor to tctvoice@madison.com. Include your full name, hometown and phone number. Your name and town will be published. The phone number is for verification purposes only. Please keep your letter to 250 words or less.