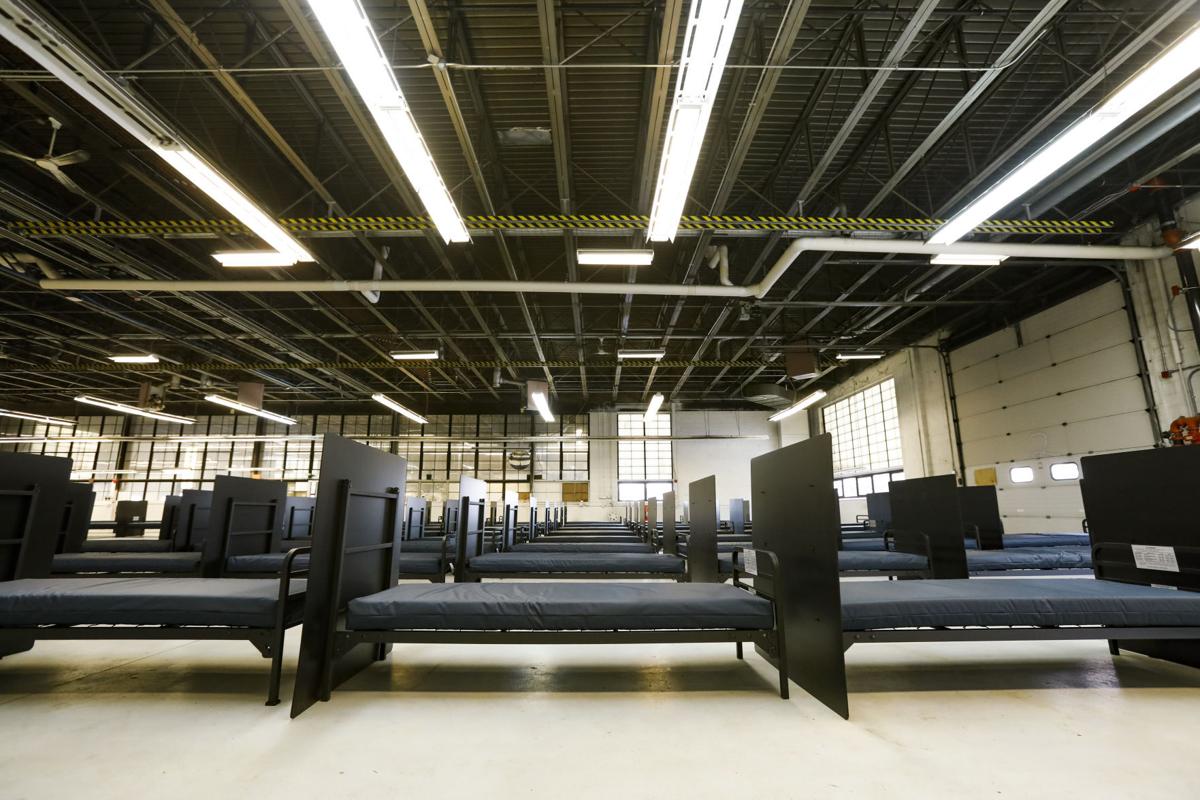 Just a few weeks into the COVID-19 crisis last spring, Madison and Dane County Continuum of Care coordinator Torrie Kopp Mueller began to realize the toll the pandemic would take on those experiencing homelessness.
"I remember ... thinking there's no way we're going to get through this. This is  going to be deadly for the people that we serve," Kopp Mueller, who has spent more than two decades aiding the homeless, said in a recent interview. "That, to me, was a moment where I thought, wow, this is different than anything we've ever dealt with."
As the nation works to recover from the COVID-19 crisis, advocates say officials need to commit to addressing homelessness and housing insecurity, big problems before the pandemic that they note have only worsened over the last 14 months.
"The growth in the crisis of homelessness has made it impossible to completely disregard," state Interagency Council on Homelessness director Michael Basford said Friday.
But it appears the widespread action and funding commitments advocates are hoping for won't be found in Wisconsin's next budget. Republican lawmakers on the Legislature's powerful Joint Finance Committee last week opted to increase funding for a housing assistance program by $1.2 million over the next two years — a fraction of the tens of millions of dollars in funding Gov. Tony Evers sought for affordable housing and aid for the homeless.
Joint Finance Committee members on Thursday also voted to modify a program designed to award grants to localities to connect homeless individuals with permanent employment, something Evers sought to end in his budget due to a lack of applicants. Instead, Republicans changed the program criteria to lower the amount of money localities would have to contribute from $50,000 to $10,000.
Republican lawmakers said they'd more to fully address issues tied to homelessness and housing insecurity in standalone legislation and noted that federal dollars from past COVID-19 relief packages have gone toward housing security initiatives. The latest one, the American Rescue Plan Act, includes funds dedicated to emergency rental assistance, tenant-based rental assistance for low-income households and more.
Rep. Amy Loudenbeck, R-Clinton, said lawmakers were looking to "balance what influx of new dollars has already been infused into certain areas of need in our state" with general purpose revenue or other funding streams. Questions regarding the creation of new programs, she added, would be saved for future legislative discussions.
"We're not just skipping over these things because they're not important. We're doing what we need to do at this committee level and leaving some of these things for the normal legislative process," the she said.
Basford, noting the one-time nature of the federal dollars, said he hoped the money wouldn't be used as "a reason to completely forgo spending at the state level on things in ways that are absolutely certain."
"And that would be a damn shame," he added.
Efforts stalled last session
While lawmakers on both sides of the aisle have advocated for increasing state investments in initiatives to help homeless individuals in recent years, including supporting the 2017 formation and subsequent work of the Interagency Council on Homelessness, efforts to direct funding to programs to carry out the council's 2018 recommendations have stalled.
During the budget debate two years ago, the Joint Finance Committee opted to reserve funds in a supplemental appropriation for homelessness initiatives proposed by the council, rather than funnel dollars directly to state agencies. In the months afterward, lawmakers sought to pass eight bills to create framework to allocate the funding as recommended by the council, but seven of them failed to clear the state Senate.
The one that did directs $1 million total from the committee's supplemental appropriation toward grants to bolster the budgets of homeless shelters in the state. Joint Finance Committee members in February transferred the dollars to DOA — the only point thus far in the biennium when money was paid out of that appropriation fund.
Now, the Legislature's budget committee faces a looming deadline to release the remaining $5.5 million lawmakers previously set aside to combat homelessness in Wisconsin.
That money, approved two years ago as part of the current budget, will lapse to the general fund on June 30 unless it's transferred to the Department of Administration, which oversees many of the state's existing programs to aid individuals grappling with housing insecurity. 
The office of the committee's co-chair, Rep. Mark Born, R-Beaver Dam, didn't respond to a Friday email request for comment on whether JFC has any plans to release those dollars to DOA. Fellow co-chair, Sen. Howard Marklein, R-Spring Green, declined comment.
At the local level in Madison, Kopp Mueller said the onset of the pandemic last spring and the subsequent decision to use the Warner Park Community Recreation Center as a temporary shelter for men experiencing homelessness, "gave the shelter provider and elected officials and leaders an idea of how shelter could be." 
In addition to that location allowing for social distancing, she said there were better sight lines and more space for individuals to be in, resulting in "less altercations amongst guests, amongst staff and guests." All that, she added, reinforced the need for a local, permanent men's shelter.
"We kind of would joke that all it took was a pandemic to finally get people to bring money to the table," Kopp Mueller said. "But it seems like statewide, we should also do that. We should take a look and say, 'OK, where are the needs? What can we do better?'"