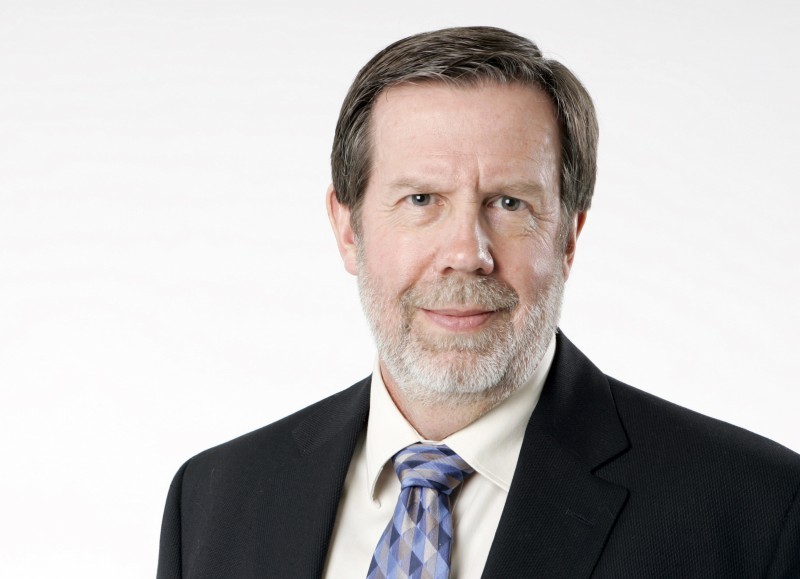 Wisconsin's non-partisan Government Accountability Board has seen its profile rise in the past several months with the pending recall elections, a statewide Supreme Court recount, redistricting and the implementation of a recently passed photo ID bill all falling under its purview. Created through the merger of the state's Elections and Ethics boards three years ago, the board is tasked with enforcing state elections, ethics and campaign finance laws. Lately staff members have had to navigate their duties in what director and general counsel Kevin Kennedy calls "politically charged times." Here's Kennedy's take on how his agency is handling the challenge.
The Capital Times: Do you find it is hard to maintain an image of being non-partisan?
Kevin Kennedy: I don't think we (the staff) have a problem maintaining the image. I think people expect that somehow we will rule on their partisan behalf. There is a sense when an individual feels wronged, that we should be carrying on their cause for them. But really, our role is to play the referee, the arbitrator, to play the enforcer. Ultimately, I think when the dust settles, the agency's non-partisanship shows through.
CT: You recently met with Dan Hunt, who led the effort to recall Sen. Robert Wirch, D-Pleasant Prairie. He was upset with the agency's handling of the recalls and called for your resignation. How much interaction do you have like this with the public?
KK: Not much, but my office is a public office. In the case with Dan Hunt, he wanted to come meet me and clear the air. I was happy to have a conversation with him. You have to let people vent, and you have to learn from them, too.
CT: It's not just the public that may view some GAB decisions as partisan. You hear this from lawmakers as well.
KK: They will raise the question (of partisanship), but when that happens, we explain where we are coming from. I've had a lot of conversations with legislators in the past two weeks. They'll say, "So what was the basis for that decision?" I'll walk them through what our workload issues were, and they'll say, "Well, you know how it looks, but I understand where you're coming from."
CT: You mentioned the GAB has received and investigated thousands of ethics complaints since Gov. Scott Walker introduced the budget repair bill in February. One of those investigations focused on the governor's conversation with a blogger impersonating David Koch. What concerns did you receive from the public?
KK: There were two concerns. The first was the fact that during the call, the governor acknowledged there had been discussions about whether or not there ought to be troublemakers inserted in the (protest) crowds. Then at the end of the phone call, the prankster made the comment "Wow, you've done a lot for our cause. I look forward to taking you out to California for a trip." And the governor commented, "Well, that sounds nice." So the question was, was that an improper offer and an acceptance. But clearly it was a prank. There was no quid pro quo.
CT: What kind of questions have you received about the "fake" candidates Republicans are running in the recall elections?
KK: People want to know how it is legal. But in Wisconsin, we don't require that voters register by political party so you don't have a mechanism for tying a candidate to a political party. The political parties really don't control who runs on their ballot. There is no requirement that you have to be a member of a political party to run. And that goes back to the Bob La Follette era and the creation of open primaries.
CT: The GAB is involved in a lot of controversial issues, from recounts, to recalls and voter ID.
KK: That's why it's good to have someone in charge who isn't looking at what the outcome of the vote will be every four years for the dependence of their job. In my position and our division administrator positions, it only takes four votes by the six-member GAB board to say "we think we need a better administrator." I serve at the pleasure of the board.
CT: Describe the Legislature's power over the GAB.
KK: The Legislature and the governor control our purse, although we do have an unlimited budget for our investigations. The Wisconsin model in creating the GAB is unique. We really removed a lot of the partisan leadership. The reality is, and it's not a bad thing, that yes, the Legislature does get to make these (funding) decisions, but ultimately, they know that if one decision by the GAB doesn't favor their political party, another decision might. And I think there has been a record of even-handed treatment on our part.
CT: How are lawmakers responding to recall efforts?
KK: Obviously, the targets of recalls feel it is unfair they can be targeted, and they want to change things. On one hand, you want to make sure officeholders aren't subject to frivolous recall attempts, but on the other hand, the public has an opportunity to use that (recall) tool that they gave to themselves through the constitutional process.
CT: Are you surprised by the level of scrutiny the public gives to politics?
KK: No. Obviously elections have gotten a lot more attention since the 2000 election. The whole purpose of the old Elections Board and the GAB now is to provide a system where the public can learn where politicians get their money and how they spend it. That helps the public understand where they're coming from. As my mother used to say, "Whether you like it or not, you're judged by the company you keep."