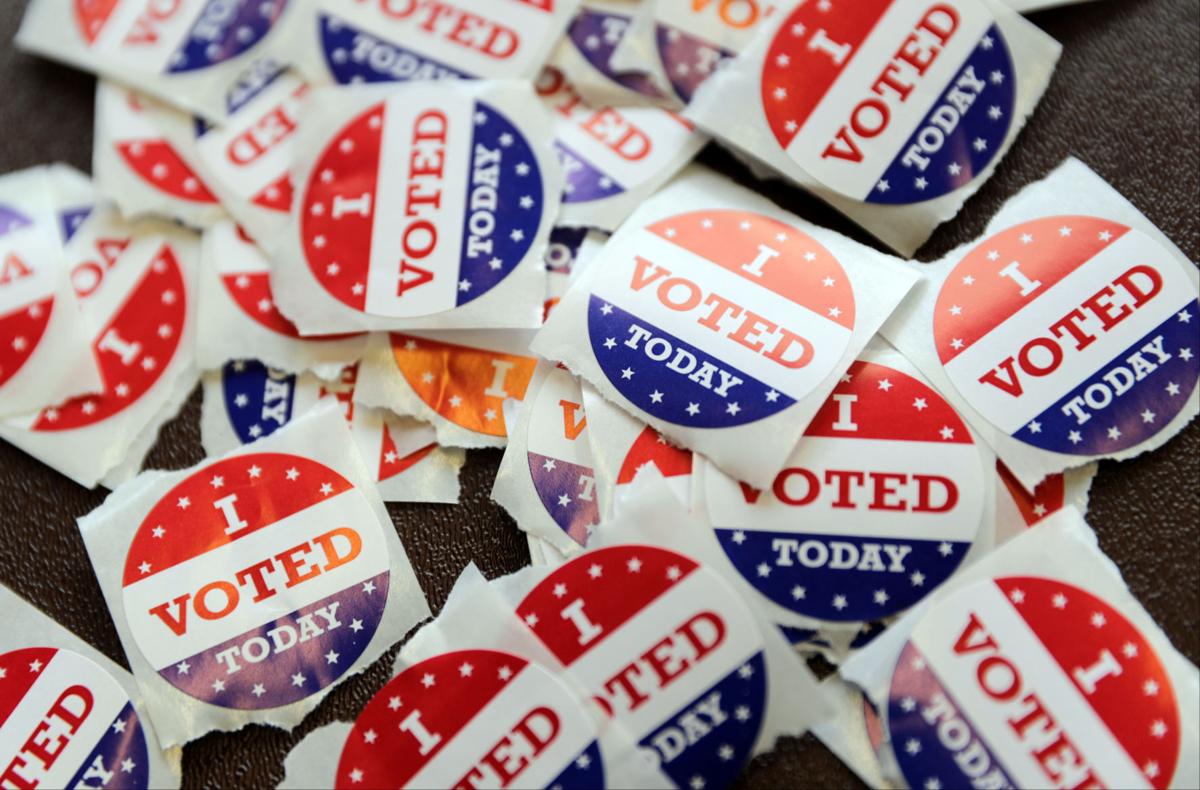 As Election Day nears in the battleground state of Wisconsin, a statewide pollster and political analysts are predicting a close race with high turnout and confidence in knowing who the next president will be hours after the polls close.
Charles Franklin, director of the Marquette University Law School poll, Democratic analyst Tanya Bjork and Keith Gilkes, former chief of staff to Gov. Scott Walker, discussed what voters can expect as Nov. 3 approaches during a panel discussion moderated by Cap Times reporter Briana Reilly at the fourth annual Idea Fest.
With Joe Biden holding a small but steady lead over President Donald Trump in Marquette polling, Franklin said a key question to consider is what could move the race.
"We have about half as many undecided voters this year as we did four years ago," Franklin said, with 6% undecided and another 4% claiming a Libertarian vote.
Franklin, whose next poll is due to be released Oct. 7, noted that the percentage of undecided voters was at about 20% at this time in 2016. Another source of uncertainty that is diminished this time is that about 8% of voters dislike Biden and Trump, versus 22% who disliked both candidates in 2016.
Uncertainty about how someone who has never held elected office would perform as president is also not a factor.
"Love him or hate him, we pretty much know who he is and how he behaves as president," Franklin said.
Finally, Franklin said swing states, including Wisconsin, Michigan and Pennsylvania, remain important in addition to Arizona, Florida, North Carolina and possibly Georgia and Iowa. This means Biden has more paths to an Electoral College majority, he said.
"What's a challenge for President Trump is there are very few states that he lost in 2016 that at the moment polls show him winning," Franklin said. "He does have an uphill battle there."
Bjork, who served as a senior advisor to former presidential candidate Hillary Clinton's campaign, agreed with Franklin's analysis, saying that Biden's campaign is doing better in Wisconsin than Clinton, who did not spend as much time or money in the state in 2016.
But Gilkes pointed to improvements for Trump in polling, especially when it comes to the economy, and highlighted the Supreme Court vacancy as an energizing opportunity for the Republican base.
It will likely be a motivating factor for members of both parties as oral arguments in the constitutional challenge to the Affordable Care Act are expected to take place Nov. 10. 
How Trump and his administration have handled the coronavirus pandemic is also a critical factor in the election. On Friday, after the panel discussion was recorded, the White House confirmed Trump tested positive for the virus and was admitted to Walter Reed Military Hospital.
"We know we're eventually going to solve the COVID issue," Gilkes said. "At the same time, when we're ready and we see the vaccine coming online, what's that next step to get the economy and get people back to work as quickly as humanly possible. That's where Trump has a compelling case and an argument to talk to people about."
But Bjork countered that the economy is tied to COVID-19 and that the negative perception of how the president is handling the crisis will affect people's positive views of the economy.
"The disapproval of how he has handled this really is going to undercut any improvement that people see or think that they see in the economy," Bjork said.
In the 2016 cycle, Republicans in Wisconsin also turned out to support Sen. Ron Johnson. There is no U.S. Senate race on the ballot this year, but Gilkes said Trump can stand on his own as "known quantity."
"It is a very rare circumstance when a sitting incumbent president loses," Gilkes said. "There's only been a few times in modern history here where that has happened, so he's betting probably on the averages and knowing that he's operated a few casinos, he probably knows the odds too."
Bjork said Trump's track record and persona could be unsuccessful with critical independent voters.
"Because the world is so different now because of COVID and other things, I really think this time … people have really tired of (Trump's) brand," Bjork said. "I do not think it is particularly what independent voters — who decide these elections many times — I do not think it's what they are looking for."
Recorded two days after the first presidential debate on Tuesday, Bjork and Gilkes agreed the performance likely won't change voters' minds, with Franklin warning that undecided voters may have come away with a more negative perception of both candidates.
"The biggest danger is that the first debate turned off voters who simply don't discriminate between the candidates saw a very unappealing debate and thus came away feeling worse about both of them," Franklin said.
Looking ahead to Nov. 3, Franklin, Gilkes and Bjork are not as concerned about the public not knowing who the president will be by the following day. Thousands have already returned their absentee ballots, and clerks are now familiar with how to hold an election during a pandemic.
"The takeaway would be we might not know at 10 p.m. or 11 p.m. on Tuesday night, election night, but I think we will have a nearly completed count by the wee hours — or let's say dawn — on Wednesday morning," Franklin said.
Couple of updates on Idea Fest: First, please add this text as a tagline in italics to the bottom of each story: "Watch this or any other Idea Fest session on a streaming device like Roku or Apple TV via the Cap Times YouTube channel. Just open YouTube on your streaming device and search "Cap Times" to get to our channel. Once you're on the Cap Times channel, you can also subscribe to make it easier to see new videos."