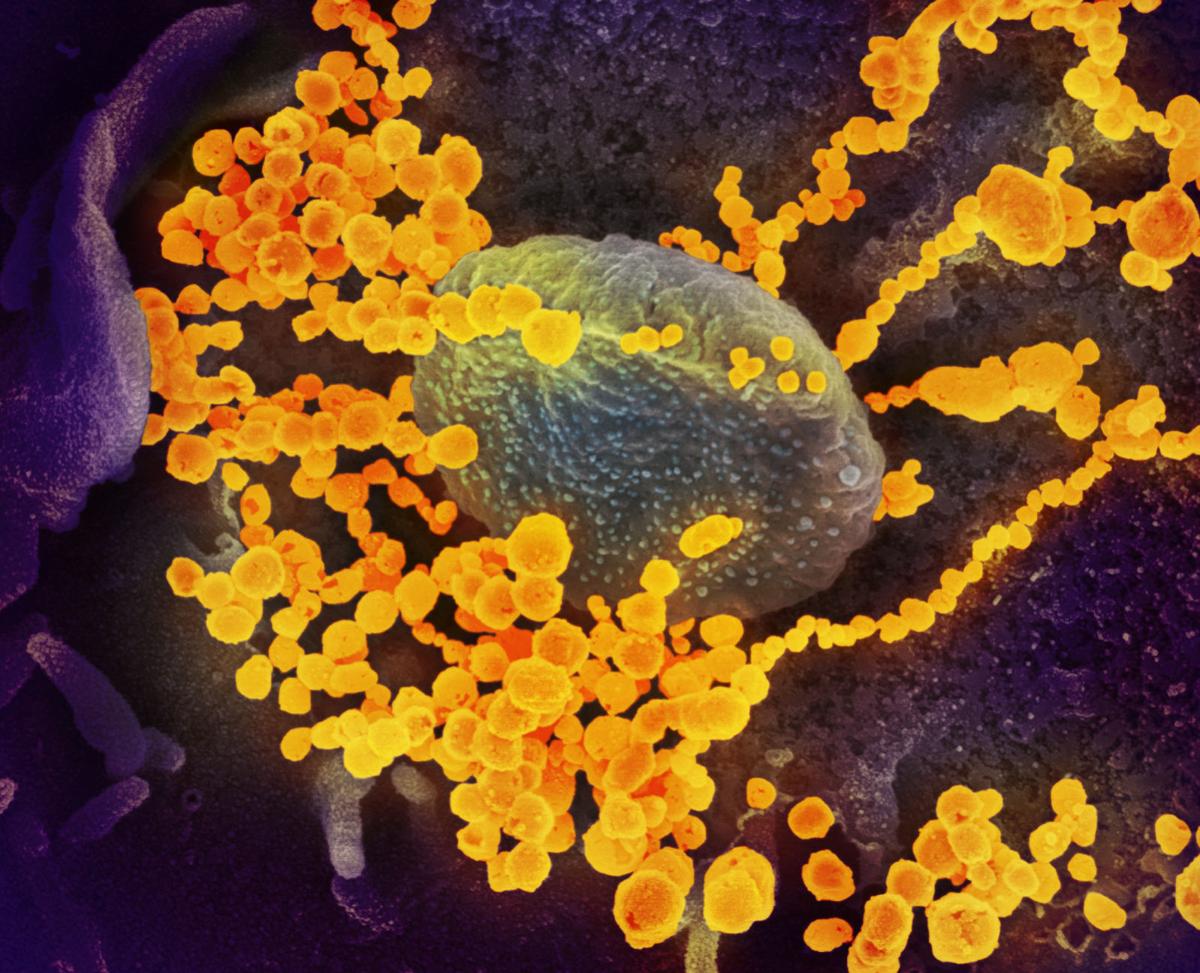 A virus, a bat, other unknown hosts, mutations, the chance transmission to a vulnerable human population.
A lot of factors went into the making of the COVID-19 pandemic, some of them predictable, others impossible to predict.
"It's hard to know what's going to be the next pandemic," said Kristen Bernard, a UW virologist who studies animal-borne viruses, like the one that turned the world on its head this year.
Bernard spoke with Kelly Tyrrell, an award-winning science writer and director of UW-Madison's research communications, in a one-on-one session for the Cap Times Ideafest on preparing for the next pandemic.
It turns out, from a science perspective anyway, that researchers are always preparing, surveilling animals across the globe for viruses that carry a genetic make-up that pose a potential threat to humans. Bernard pointed to the extensive surveillance of viruses in birds, insects and mammals by UW scientists like Yoshihiro Kawaoka and Tony Goldberg.
"We're just sort of surveilling the wildlife populations for different viruses," she said. "And just even knowing a lot about those viruses is helpful because if they did become pandemic, we already have a base research knowledge about it."
Past pandemics also provide a lot of ammunition in dealing with the current one, she said. The SARS and MERS coronaviruses, two viruses that prompted a worldwide response, sparked swell of research into coronaviruses.
"We would even be further behind if we didn't already know quite a bit about SARS and MERS coronaviruses," Bernard said.
While not as deadly as SARS and MERS, COVID-19 is fast-moving, now claiming more than 1 million deaths worldwide through the sheer numbers of those infected. And the quickness with which it spread left health officials scrambling to come up messaging to let people know what to expect, and what to do about it.
"I think having a really strong message from people like Dr. Tony Fauci and also the director of CDC, those people who are really in touch with the current science, that is really critical," she said.
Bernard laid out the ingredients for a pandemic-prone virus: It has to have the ability to infect humans; it has to be one for which humans have had no chance to build up immunity; and it has to have the ability to be readily transmitted between humans.
It's the interaction of species that increases the chances of an infectious animal virus making its way into the human sphere, Bernard said, prompting Tyrrell to ask if closing down live animal markets, like the one in China where COVID-19 is believed to have originated, would help reduce the risk.
I think we need to be careful when talking about something like live animal markets in different countries," Bernard said. "That's part of their culture."
She compared the markets to another activity that brings humans in close contact with an animal population that threatens to pass disease on to humans: the Wisconsin deer hunt.
"I don't think the people of Wisconsin would want us to shut down deer hunting," she said.
She suggested instead that those markets be made safer though government oversight.
Another way to minimize contact with wildlife would be to protect animal habitats, which are becoming increasingly encroached upon by humans.
"That encroachment means that we're having a lot more contact with these wild species that we never would have had before," she said. "Now we're in contact with their pathogens. That jump into a different species is more likely to happen."
Still, with many factors increasing the chances for virus transmitted from the animal world into the human one, including climate change, COVID-19 surprised scientists with the ferocity of its spread and its ability to disrupt human affairs.
"I never thought we'd see a pandemic like this in my lifetime," Bernard said.