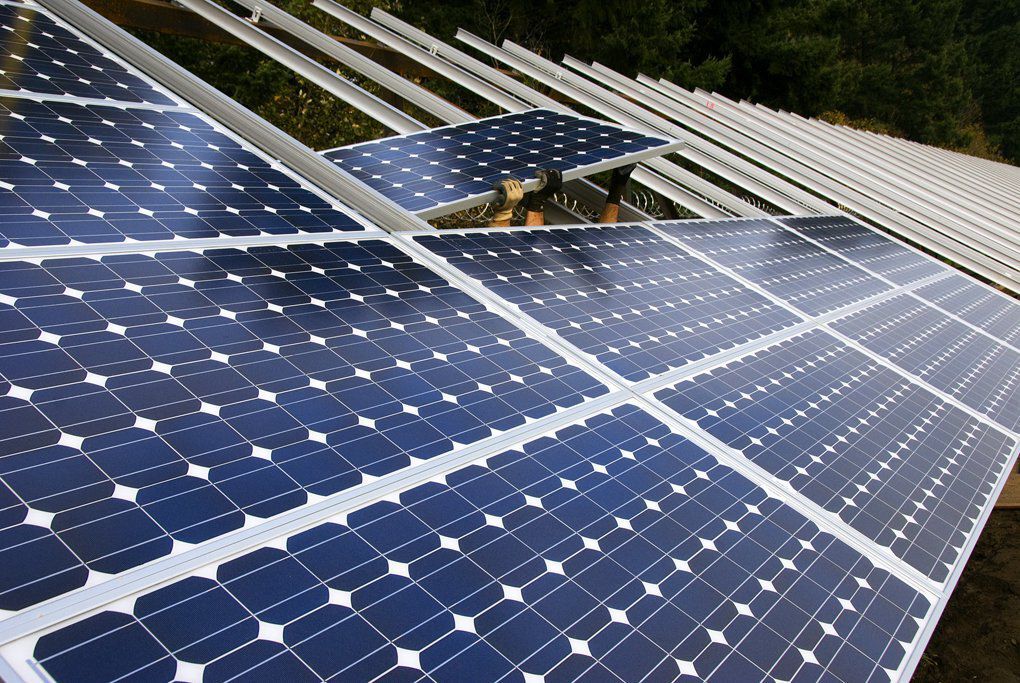 Fighting climate change might not be a big deal for Donald Trump's White House, but there's a lot of work being done on the local, state and federal levels.
"A lot of things are moving in the right direction, and I don't think a lot of people get that," said Gregory Nemet, a professor in UW-Madison's La Follette School of Public Affairs whose book "How Solar Energy Became Cheap" won the 2019 World Citizen Prize in Environmental Performance.
Nemet was a panel member at the Cap Times Idea Fest session "How should Wisconsin leaders tackle climate change." He was joined by Madeleine Para, vice president of programs at the Citizens' Climate Lobby, Elizabeth Ward, director of Wisconsin's Sierra Club chapter, and Dane County Executive Joe Parisi. The panel was moderated by Kathleen Falk, former Dane County executive, U.S. Department of Health and Human Services official, state public intervenor and environmental attorney.
Nemet, who serves on the United Nations' Intergovernmental Panel on Climate Change, said key advances in recent years in wind, solar power and battery technologies have led to reductions in energy and transportation emissions. And falling costs for those technologies will mean more widespread adoption in the future.
"It's actually easier now than it had been five years ago … to think about decarbonizing our energy system," he said.
He pointed to China's plan, announced last week, to get to a zero-carbon system by 2060, and California's announcement last week that the state will ban sales of gas engine autos by 2035.
Nemet said those timelines will likely shorten as more advances are made. And along with the advances will come benefits, including better health, convenience and job creation.
"There's a lot of reasons to be optimistic that this transformation is not all about sacrifice," he said.
Para said a carbon tax is one way to accelerate the transformation.
Para's group is lobbying Congress to pass a steadily increasing tax on carbon emissions, with the funds collected going to households as a monthly energy dividend.
"As a science-based organization, we decided that in addition to listening to climate scientists about the problem, that we should listed to economists about the solution," she said. "And economists are almost as united in their support for carbon pricing as the climatologists are in their analysis of the problem."
She said the idea has bipartisan support, though some of it is behind the scenes.
"There is Republican support," she said. "With one exception, it is not public support at this point. It is very hard to be a Republican member of Congress and go against President Donald Trump."
On the state level, Ward said, the state has closed down half of its coal-fired power plants in the last decade, and two more are slated to be shut down. And Gov. Tony Evers has pledged to transition all state-owned plants from coal. Though she said the fossil fuel industry is still pushing to expand operations, with one natural gas plant proposed, and Enbridge seeking approval for another oil pipeline through Wisconsin.
"So we are seeing progress, but it's probably not fast enough," she said. "We're seeing that progress made because we're seeing people come out of the woodwork everywhere, across political lines, saying 'I don't want this air pollution in my backyard, I want my kids to have a livable future.' That I think is causing as much change as anything else."
While popular support for climate change solutions is growing, she said, legislative leaders are not yet on board. 
"Unfortunately, because we have a pretty big problem with money and politics, we're not seeing our legislators mirror that same willingness or drive to take action," she said. "So we just have to push harder."
A lot is happening on the local level, Parisi said.
The county doesn't have the scope of power of the state and federal government, he said, "but we're the unit of government where the rubber hits the road."
"We look at what we can do given the tools that we have," he said. "And it turns out, that's a lot."
He said the county has spent millions on energy efficiency upgrades on county buildings, which creates jobs and saves taxpayer dollars. Seventeen facilities have been equipped with solar arrays. The county has partnered with Madison Gas & Electric to construct an eight-megawatt solar farm on 60 acres near the Dane County Airport, a venture funded entirely by MG&E. Another solar farm, twice the size of that one, is going up near the county landfill in a partnership with Alliant Energy.
"Once that's complete, all of Dane County government will have achieved 100% renewable offset for the electricity we generate in all of the buildings that we occupy," Parisi said.
He spoke about the county's manure digester, which reduces lake pollution and generates energy from methane gas.
The county is also the first in the nation to pump cleaned and compressed methane gas from the county landfill as a transportation fuel, which the county sells to Kwik Trip. That project was a $25 million investment, he said.
Not only does that offset greenhouse gases, he said, "but because of that investment and because of renewable energy credits and the money we'll receive from selling that gas, we will be generating several million dollars annually for taxpayers."
"There are really so many things one can do, and units of government can do and businesses can do that make sense financially and get us where we need to be as far as offsetting greenhouse gases," he said.
Get Election 2020 & Politics updates in your inbox!
Keep up on the latest in national and local politics as Election 2020 comes into focus.