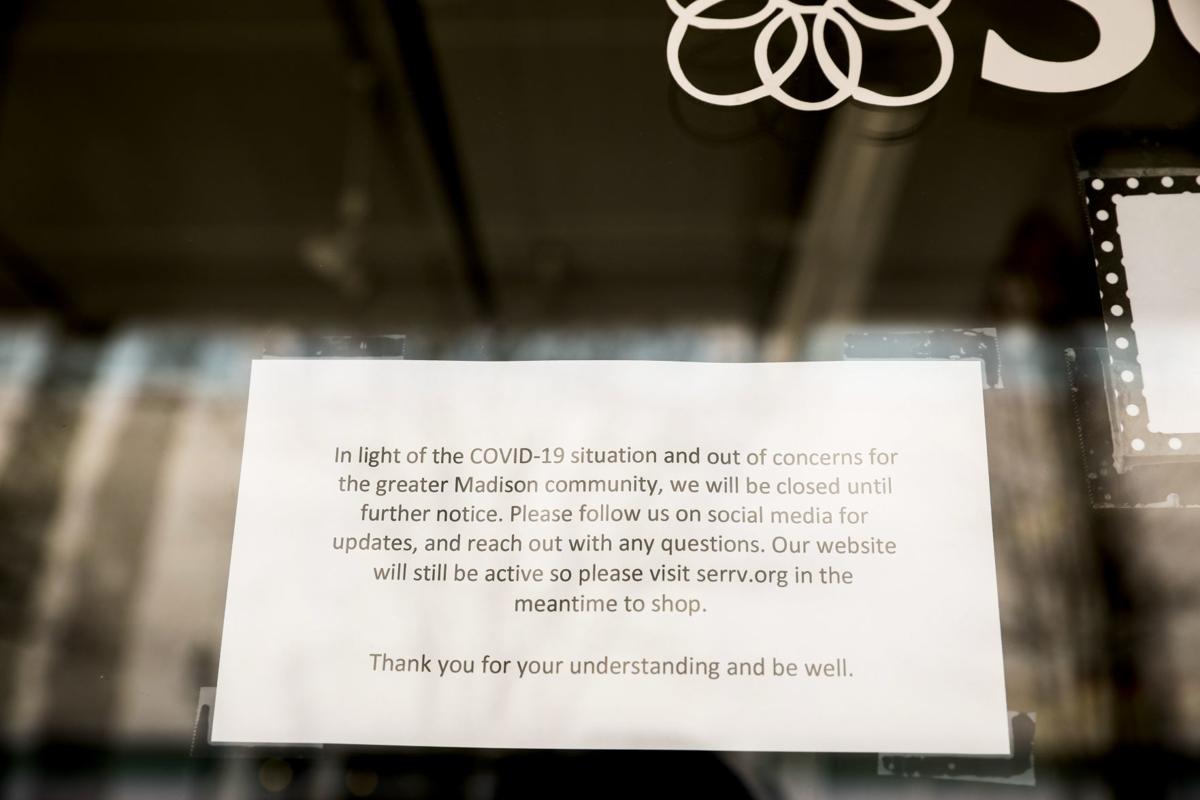 Gov. Tony Evers on Tuesday issued a new order urging people to stay at home while the state tries to halt the growth of the coronavirus and the illness it causes, COVID-19. The order took effect Wednesday at 8 a.m. and runs through Friday, April 24, unless another order intervenes.  
What orders has Evers issued so far and how is this one different? 
Gov. Evers has issued 13 executive orders since March 12 related to the coronavirus. He declared a state health emergency that day and continued to issue more "emergency orders" as coronavirus has continued to spread.  
He incrementally closed schools and banned larger gatherings, first for 50 people or more, then for 10 or more, which is currently in effect. On March 20, he closed a series of workplaces and service industries, including dining-in for restaurants along with hair and nail salons. 
On Tuesday, he issued a "safer at home" order closing a host of institutions, including all K-12 public schools, public libraries and other businesses.  As of Wednesday, 16 other states have issued "stay at home" orders. 
Businesses and nonprofits deemed non essential must close except for "minimal basic operations," including maintaining inventory, preserving the business's physical plant and equipment, processing payroll and employee benefits. 
The list of businesses considered essential and therefore still allowed to operate is expansive, with 29 categories of businesses. 
It includes moving companies, real estate companies, banks and credit unions, hardware and supplies stores, laundromats, dry cleaners, hardware stores and trades including household repairs, electricians, plumbers and other contractors. 
What businesses are essential? 
Many. Check the list here. Those that are essential must still comply with Evers' "social distancing" order to limit groups and maintain distance among employees.  Companies can self-identify as essential based on the governor's criteria and do not need to contact WEDC, according to the agency's website. 
The list is long in part because "the complexity of the supply chains of this state are immense,"  Evers said during a press conference Tuesday. "Also it's a recognition that our industry in the state of Wisconsin is really strong." 
Is this the same as a "shelter in place" order that I've read about in other states? 
Not exactly, but both largely affect residents the same way. Wisconsin's new order stops short of a full "shelter in place" order that has been implemented in other places, including the San Francisco Bay Area and Chicago. But in practice, many things are similar.  
Shelter in place orders are often used by local officials during or right after an emergency, including a natural disaster, or a mass shooting. They typically order residents to stay in their homes and without leaving, except for essential trips. That is how Evers' latest order works, too. 
Both types of orders shut down non-essential business and ban gatherings of more than 10 people. They are not lockdowns and there is no martial law imposed under them. People are still allowed to get groceries, go to the pharmacy, get supplies to work from home and go for walks outside. 
The federal government gives states discretion to determine what businesses are  essential and states make the final call for how businesses proceed within its borders. 
How will this be enforced? Will the police stop me? 
Local law enforcement will enforce the new order, but they will not impose martial law nor stop people on the streets. People leaving their homes do not need a letter or permit to show law enforcement. Businesses and individuals who violate the order are subject to up to 30 days in prison or a $250 fine, according to the order. 
"It's going to vary jurisdiction to jurisdiction," said Ryan Nilsestuen, Evers' chief legal counsel, on Tuesday. "The order does not require people to have certification or proof they're on essential travel. We do hope that because of the urgency of this situation everyone does their part.
Local law enforcement will respond to complaints and can receive calls about noncompliance. 
What about the April election? Has that been moved?
No. Although at least six other states have moved their April primary elections because of coronavirus, Evers has instead encouraged people to go online and register to vote early or cast mail-in ballots. 
He has argued that delaying the election could cause a disruption in some government offices because there are many mayors and county officials up for election who are needed to make decisions about the coronavirus response. 
Some groups, including the the League of Women Voters, the Milwaukee branch of the NAACP, immigrant rights group Voces de la Frontera, the City of Milwaukee Election Commission and the City of Green Bay among others, continue to call on Evers to delay the election, saying it poses a public health threat. They also argue turnout will be lower because of coronavirus, diminishing the election's legitimacy. 
If the election continues as scheduled, the Wisconsin Election Commission is also asking Evers for help recruiting poll workers, creating guidelines for municipalities administering the election and more cleaning supplies to sanitize polling places. 
You can request an absentee ballot and register to vote online here. The deadline to request an absentee ballot as of Wednesday is March 30.
I'm a business owner and my business isn't on the essential businesses list, but I think it should be. What do I do? 
Any business owner can ask for an essential business declaration through the WEDC website, where officials there will make a final determination whether a business qualifies as essential.
The aim with the WEDC process is to have a more "nuanced and thoughtful" approach and learn from some of the unintended challenges other states have experienced with their orders to close some businesses, Nilsestuen said. For example, he said the state has tried to make provisions for companies who source supplies and equipment from other states who also have "stay at home" orders and give business owners both clarity and an opportunity to appeal its designation as essential or non essential.