Innovation is coming to the Madison lodging scene, with hotels offering unique amenities located in interesting places and looking to reflect what makes the city special.
There are multiple hotels around Madison in the works — proposed, under construction or considering expansion. They represent a variety of vibes and there's more than one rooftop bar and local restaurant in the mix, along with plenty of lake views to go around.
Susan Schmitz, president of Downtown Madison, Inc., sees the boutique hotel trend as a desire for authenticity.
"It identifies us in a way that we're not just Anywhere, USA. We're not just a cookie cutter. You know, 'Here's our regional mall, here's our chain hotel,'" she said. "I think it has to do with creating the local, authentic, genuine kind of feel."
Ken Opin, chair of the Madison Planning Commission, said the boutique hotel trend is national.
"We're not unique. This is a trend that's going on all over the country. From the customer point of view, they're looking for a unique experience. They don't want a generic Motel 6 kind of experience if they're coming to a vibrant city like Madison," Opin said.
Tiffany Kenney, executive director of the Business Improvement District, said boutique hotels can have a positive impact on downtown retail. The recently completed downtown market retail study has found that 75 percent of individuals who make a purchase downtown did not go there primarily to shop, but rather as tourists, to visit friends and family or to eat out.
"What we found is that people like coming to Madison for the shopping, vitality of it. So even short-term travel is bringing people in," she said.
Offering uniquely Madison hotel experiences will likely add to tourism, Schmitz said.
"(It's) trying to attract visitors in a way where we can show who we are, and why we're not Milwaukee or why we're not Chicago," Schmitz said. "We're Madison, and these are the things that we stand for."
Here are four boutique Madison hotels in various stages of development.
A boutique hotel with a distinctly European flavor, the AC Hotel is located just a block off the Capitol Square at 1 N. Webster St. Construction is on track to be completed by the week of UW-Madison graduation in the spring of 2017.
The 165-room, ten-story hotel will carry the flag of AC Marriott, a lifestyle brand based in Europe. AC Marriott hotels are spread across 70 countries and are known for their European designs with clean lines, modern furniture, platform beds and flat surfaces.
The common spaces of the hotel — including the restaurant, bar and indoor/outdoor terrace lounge — will be located on the ninth and 10th floors of the hotel, providing views of the State Capitol, Lake Mendota and Lake Monona will be on display. Eno Vino, a Middleton wine bar, is partnering with the hotel.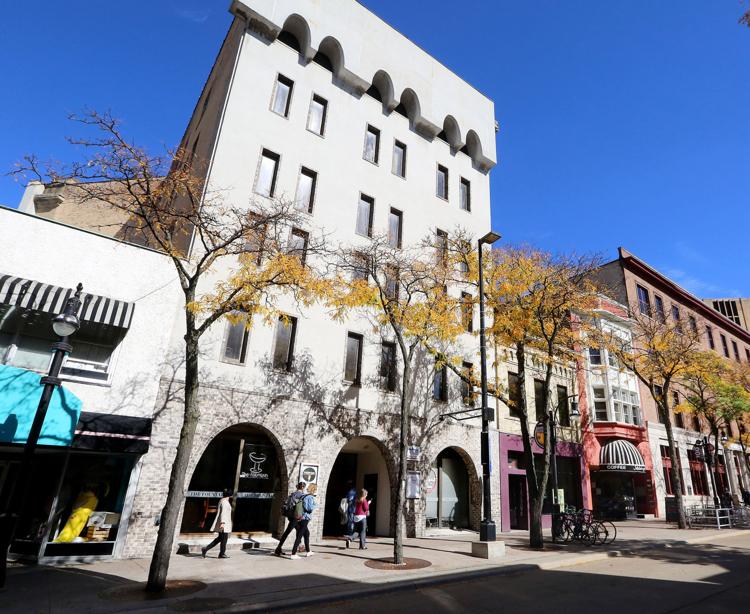 Designers are conducting research to make sure a recently proposed 120-room boutique hotel on the the 100 block of State Street has a distinctly Madison feel.
The hotel would take the place of two buildings: 122 State St., the six-story office building that is also home to the Fountain bar and restaurant, and 118 State St., currently the two-story bar Winedown.
Plans are for the facility to open in 2018. It will include a restaurant, bar and a rooftop lounge, according to a press release.
The hotel is being developed by Ascendant Holdings Real Estate of Madison and Milwaukee and Central Properties of Madison. The flavor of the hotel will be provided by Provenance Hotels, a lifestyle hotel company based in Portland, Oregon, for the $30 million development.
"We are not about buildings, because buildings can't smile. Or listen, or anticipate a need, or engage a human being in the wonder of conversation," the Province "manifesto" states. 
The theme and design of this hotel have not yet been finalized. The developers are working out zoning and planning logistics, Schmitz said, as well as talking to community members to get a feel for preferences.
"They talk to the community, they learn about the community, and that's what drives what their particular hotel is going to look like," Schmitz said. "Instead of just 'Oh this is a cool design, let's just plop it in this spot.'"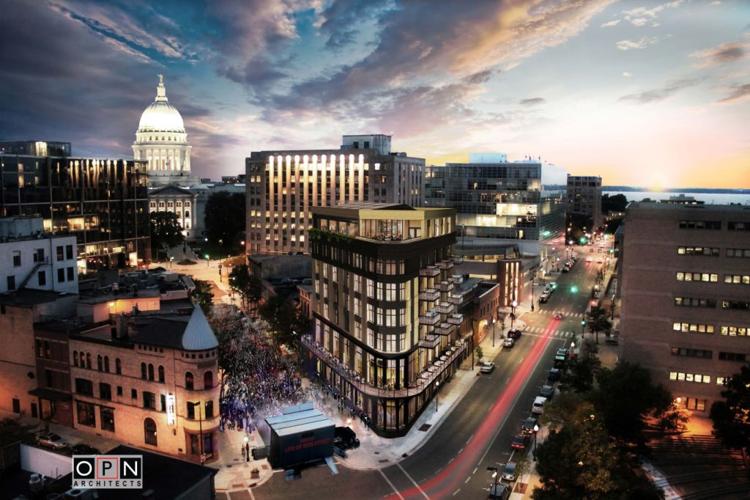 The principal partners of the project are Josh Berkson and Patrick Sweeney, co-owners of Merchant and Lucille restaurants. They proposed a plan in 2014 that would extend the vibe of their farm-to-table restaurant and craft cocktail bar.
The hotel would have 50 rooms, a rooftop bar, a wrap-around balcony, as well as an underground music venue and event space.
"Our project is literally an extension of the neighborhood, brought to you by a collaboration of the entrepreneurs who have cultivated its nuanced vibe and spirit," Sweeney told the Wisconsin State Journal. "We have put together a proposal here that is tailored to the historic yet forward-looking, rich, eccentric rock 'n' roll vibe of the First Settlement District."
The city has rezoned the property and Berkson and Sweeney are continuing to move forward with their partners on the project, Sweeney said, though no formal dates for construction are available. While they're excited to make their hotel a reality, Sweeney said he and his partners are also excited about the other boutique experiences around town.
"Everyone brings something unique to the table," Sweeney said. "We take the approach that more is more."
"We're excited for the city as a whole, and we're big fans of every project that's going on," Sweeney said. "Hopefully we'll be able to bring our own flavor here at some point."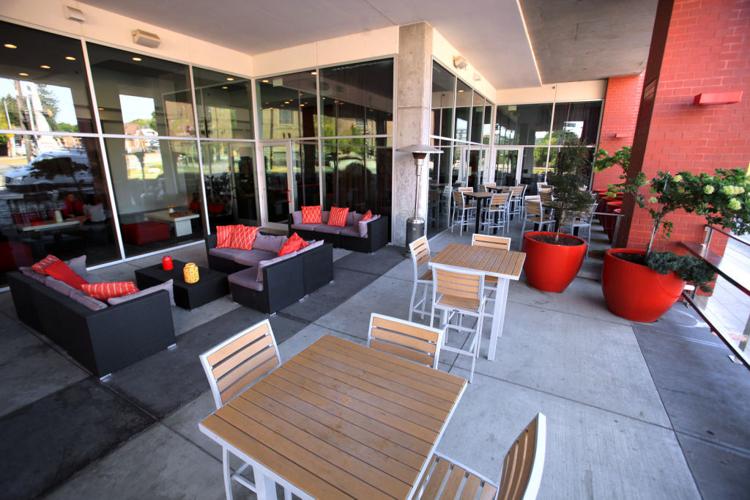 HotelRED, a boutique hotel that has been open at the intersection of Regent and Monroe streets since 2011, is looking to add 57 rooms to its current 48-room, four-floor building. The project would add parking and rooftop garden and event space. The new structure would be eight floors, providing views of the Capitol, Camp Randall Stadium, Lake Wingra and Lake Monona.
Located right across the street from the UW Fieldhouse and Camp Randall at 1501 Monroe Street, the hotel has been highly ranked on Trip Advisor and won local hospitality awards.
"What's more Madison than Badger football?" Schmitz said. "And then there's a hotel there, and it's all in red."
The hotel owners met with neighborhood in early November to gather feedback after months of community meetings, said Jason Ilstrup, general manager for the hotel. The plans have yet to go through a full city process for approval.
He thinks boutique hotels provide a special taste of the city. The HotelRED modern rooms have a distinctive style and local perks like sweets from the nearby Maurie's Fine Chocolates enhance the experience.
"It's a hot city and people want to be here, and they're making that choice when it comes to their hotels," he said.