With the spring primary less than two months away, multiple City Council seats are up for grabs and a competitive mayor's race is already underway, Madison's government is poised for major changes.
"One way or another there will be a substantially different city government in Madison after the election," Mike Basford, chair of the Democratic Party of Dane County and veteran local campaign manager.
As of Friday, the deadline for incumbents to notify the city clerk's office if they're not running, nine alders are not seeking another term, solidifying turnover in those districts. All but one of those seats have multiple candidates running to fill them. The filing deadline for all candidates to turn in their paperwork is Jan. 2.
Well before election season, Madison's City Council faced three vacancies caused by alders Districts 13, 16 and 19 resigning mid-term. The alders chosen to fill the vacancies in Districts 16 and 19, Mike Tierney and Keith Furman, are running for election. Furman and Ald. Paul Skidmore are the only incumbents facing challengers at this point.
Alds. Ledell Zellers, District 2; Amanda Hall, District 3; Steve King, District 7; Zach Wood, District 8; Larry Palm, District 12; David Ahrens, District 15; and Matt Phair, District 20, are not running for reelection. Ald. Maurice Cheeks, District 10, is running for mayor and is not seeking re-election as alder.
Ald. Allen Arntsen, District 13, was chosen to replace Sara Eskrich, who left the City Council mid-term, and will not be running for election. So far, District 13 and District 19 are the most competitive races at four candidates each.
Veteran Ald. Mike Verveer, District 4, who has served on the City Council since 1995, said the upcoming elections have many alders anticipating big changes.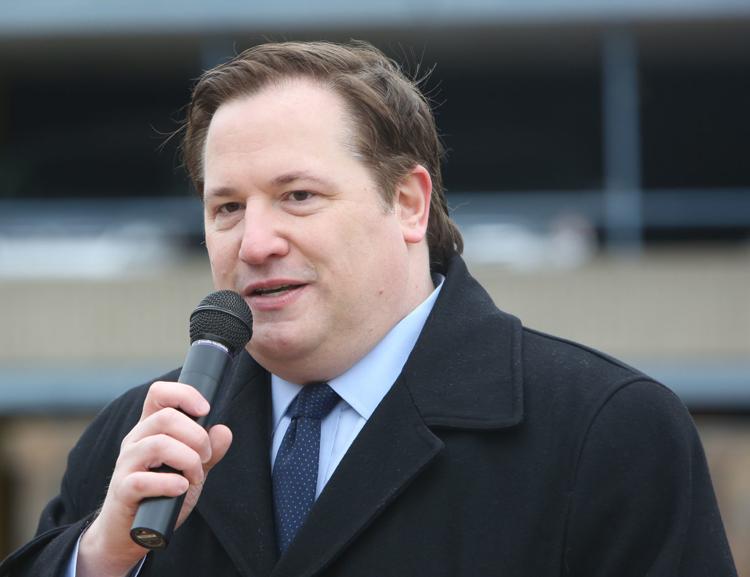 "The issue of the city dynamics obviously is very much up in the air," Verveer said. "The dynamics could be all the more pronounced if we do have a new mayor and half of the council or thereabouts is new. It would provide a great deal of uncertainty on the one hand, but on the other hand, new ideas being discussed in city government."
Skidmore, who was first elected in 2001, said he is not surprised by the number of his colleagues stepping aside.
"Part of it is burnout," he said. "It is a difficult job for us. We're turning into a big city, and we've got big city problems."
Serving as alder is expected to be a part-time job with a modest stipend, but alders say the job can become all consuming. The workload is heavier in districts facing complex development proposals or liquor license issues.
"If you want to engage the neighborhood and try to make the development proposals the best they can be, both for the neighborhood and the city, that takes a lot of time," Zellers said.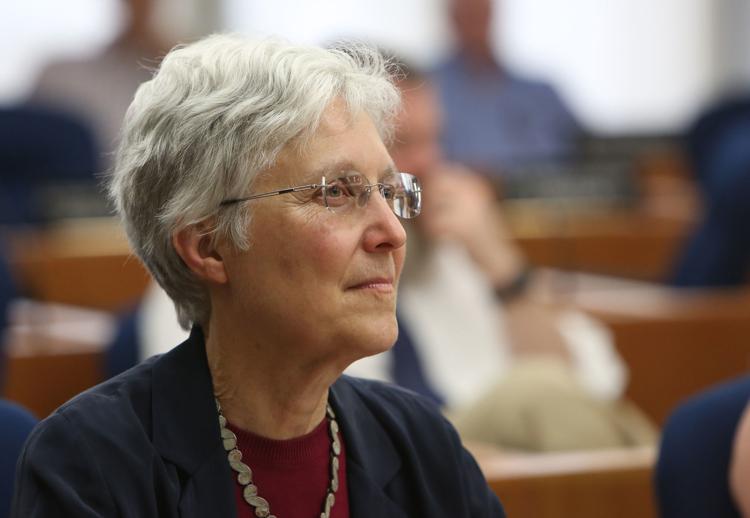 Zellers' district has seen an influx of development in the past decade, including East Washington Avenue high rises. As a three-term alder, Zellers thought it was time to "wrap it up," though she was conflicted about the decision.
"It was not easy actually because I really care about the district. I really care about the city. I like being able to help proposals get through the process and respond to constituents about issues and concerns that they have," Zellers explained. "That said, having a city meeting virtually every single weeknight becomes a little bit draining."
Other alders are leaving because they feel it is time for new representation or they want to pursue other goals.
Wood felt it was time to let someone new represent his district, which includes the UW-Madison campus. Wood said he never intended to run for a third term and is excited by the UW-Madison students, Avra Reddy and Matthew Mitnick, running to replace him.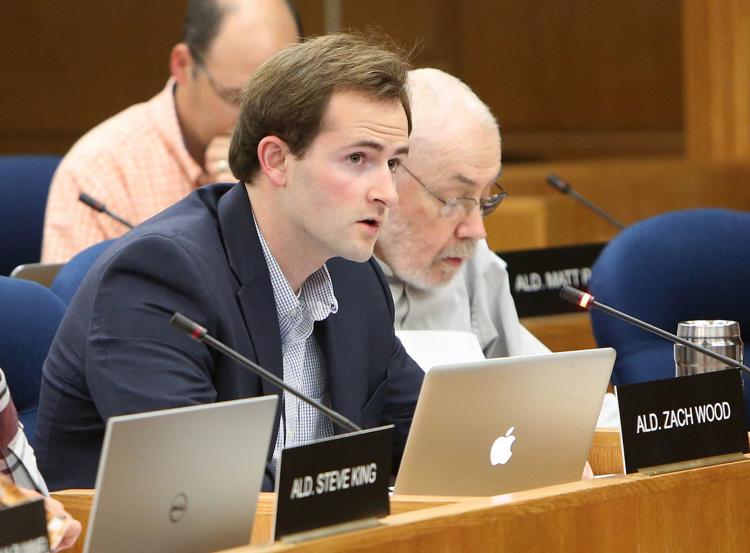 However, Wood was also open about the challenges of the job and said there is a "sense of fatigue."
"Trying to start your career and be a good employee and do well for yourself and your family and your day job … is really difficult," Wood said. "As a guy who was elected as a student and tried to launch a career on the City Council, there were some obstacles."
Ahrens is leaving because of frustrations with the city's priorities. He has been an outspoken opponent of the Judge Doyle Square project and the public market.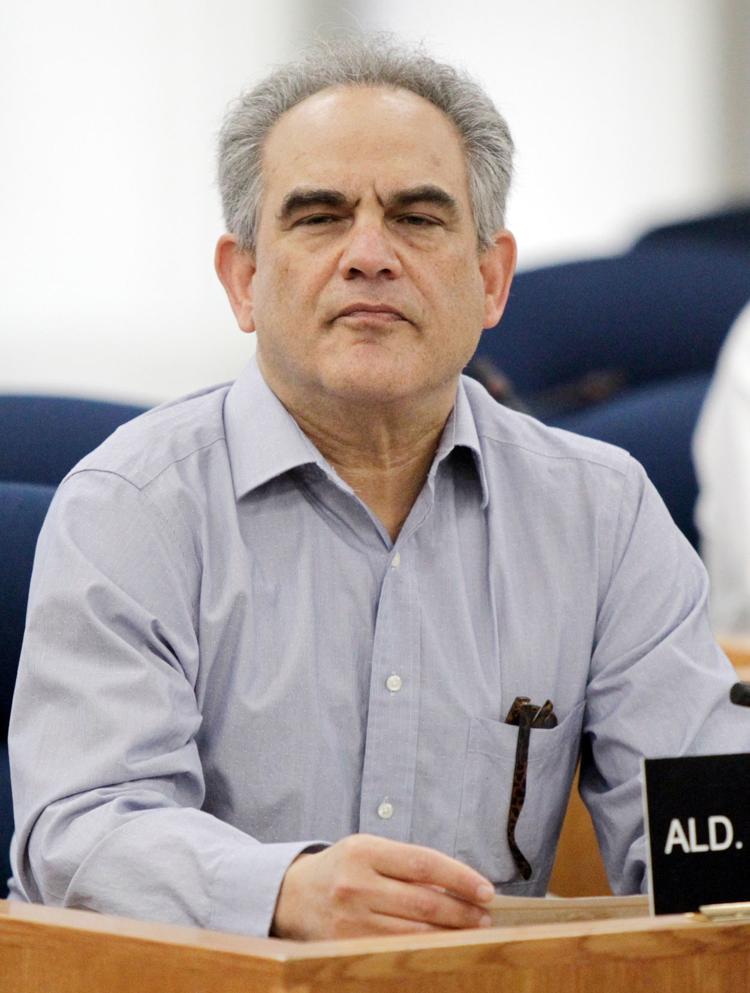 "Was it worth it? I don't know," Ahrens said of his time on the City Council. "At a personal level it was. I enjoy enormously helping people solve local problems and local issues."
Not just a 'bob in the sea of change'
A large class of new alders can mean an influx of new ideas but also a loss of historical knowledge.
"People just won't have the inertia to move things forward," Palm said.
In his 14 years of experience on the City Council, city staff and veteran alders can fill those knowledge gaps. Palm is not running for re-election in part because he has more of a regional interest due to his role the Capital Area Regional Planning Commission.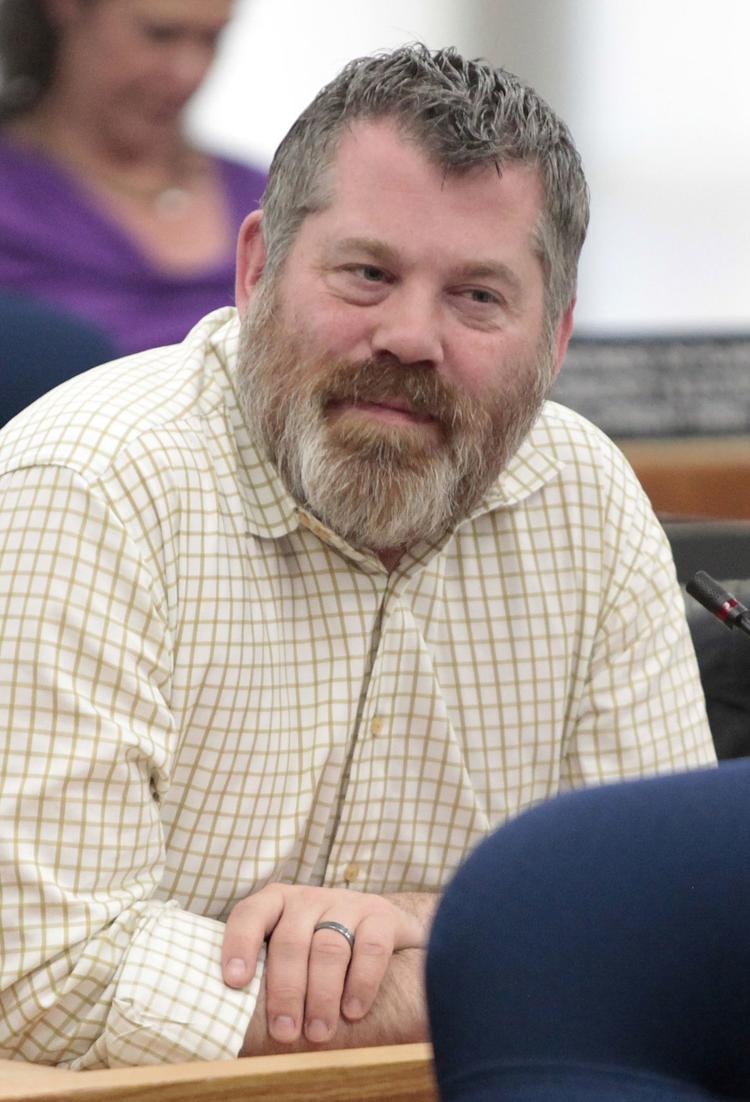 Though new alders face a big learning curve, he said a large group of new alders working together could build a "critical mass."
"If you just have one new voice, it's just a bob in the sea of change, but if you have several new voices and they can develop consensus among themselves, they can develop some change," Palm said.
Lisa Veldran, who has worked in the City Council office for over 30 years, said she is seeing more prepared candidates starting off as new alders. She organizes the training for new alders each year, which includes a primer on the city budget, ethics policies and large, ongoing projects.
"They already know what kind of issues they want to work on. They come already ready to work," Veldran said. "I think it's just a change over time where in the past, people hung back and kind of learned the process and watched how the council interacted on the floor."
But even for an engaged, experienced candidate, the learning curve can be steep. Zellers brought to the City Council her experience as the president of Capitol Neighborhoods Inc. and a "really good grounding," but she still felt there was much to learn.
"I think it's going to be a little big rough," Zellers said of the amount of change. "It will really put a lot more weight and responsibility on the current members to help bring the new members along and more pressure on the new members to really dig in early."
Council Vice President Sheri Carter said she does not believe the new class of alders will be any different than when she and six new alders joined the body in 2015. She is preparing for a robust orientation process to get new alders acquainted with the nuts and bolts of the job.
"It's also an exciting time to look at some of the issues we have with new eyes," Carter said.
So far, eight other candidates have registered their intent to run for mayor with the city clerk's office. Candidates include:
Satya Rhodes Conway, managing director of the Mayors Innovation Project at the Center on Wisconsin Strategy and a former alder
Maurice Cheeks, District 10 alder and vice president of business development at MIOsoft Corporation
Brenda Konkel, former executive director of the Tenant Resource Center and a former alder
Raj Shukla, executive director of River Alliance of Wisconsin
Michael Flores, former Madison School Board member. Flores said Nov. 27 that we will be withdrawing from the race.
Basford, Dane County Democratic Party chair since 2011, believes a competitive mayor's race is generating interest in City Council seats in addition to changes at the state level.
"When you fold that in with the fact that state government is going to be considerably different as well with not so much of a warring on Madison as we've seen, that's going to have a substantial impact on what city government is going to have to contend with and that should make people more enthusiastic about serving in city government," Basford said.
Carter, District 14, is a likely candidate to replace Ald. Samba Baldeh, District 17, as council president. If so, she would be in a leadership position, potentially working with a new mayor.
"We always have to strive to have a cohesive relationship with the executive branch, which is the mayor's office, and I think when you bring in new people that that is … hopefully a little bit smoother," Carter said.
On the other hand, Ahrens said new alders will be more compliant to whoever holds the mayor's position, which he feels holds too much power.
"We're not a coequal branch by any means, and people understand that pretty quickly and people act accordingly," Ahrens said. 
Veldran recalled that when former Mayor Dave Cieslewicz was elected in 2003, the working relationship between alders and the mayor "completely changed."
"He really chafed a lot of alders," Veldran said. "Who knows? If we do have a new administration, some of those same things may occur."
The spring primary election is set for Feb. 19, and the general election is April 2.