Beitler Real Estate Services proposes hotel, apartments for Madison's Judge Doyle Square
A month ahead of the deadline, one of three developers still in the running to build downtown Madison's Judge Doyle Square project is already submitting its plans for a hotel, apartments, parking and retail on the site.
Chicago-based Beitler Real Estate Services is proposing a glass-enclosed, 610-stall, above-ground parking facility with retail next to the Madison Municipal Building on Block 88. Across South Pinckney Street on Block 105, where the Government East parking ramp currently, Beitler is proposing a 252-room EVEN Hotel and a 210-unit apartment building, with additional retail and 289 parking spaces.
The hotel and apartments would rise in two separate, curved, glass towers, mirroring the curved parking facility across the street.
"We wanted to get it in right away," president J. Paul Beitler said of the early submission. "We want to send a message to the city that there's a solution to the problem that is a phenomenal opportunity for the city, that there is hope, that this hasn't been a broken transaction by any stretch of the imagination and that the city can have its cake and eat it too."
Beitler originally submitted a proposal for the site in May in response to a city request for proposals, along with JDS Development, Doyle Square Development and Vermilion Enterprises.
The city quickly entered into sole negotiations with JDS Development due to the inclusion of headquarters for biotech company Exact Sciences Corp. in JDS Development's proposal. After those negotiations fell through, the city returned to the other three developers for revised proposals. Doyle Square Development, which consists of Madison-based Urban Land Interests and North Central Group, has said it is still interested. Vermilion Enterprises has not definitively said whether it will submit a revised proposal.
"This is a defining moment for the city," Beitler said. "They're grappling at: how do I make this happen? We've been sitting back watching it, obviously frustrated, because we thought that last time around our proposal would capture their imagination and attention, and it was sidetracked by an opportunity that the city saw and aggressively went after."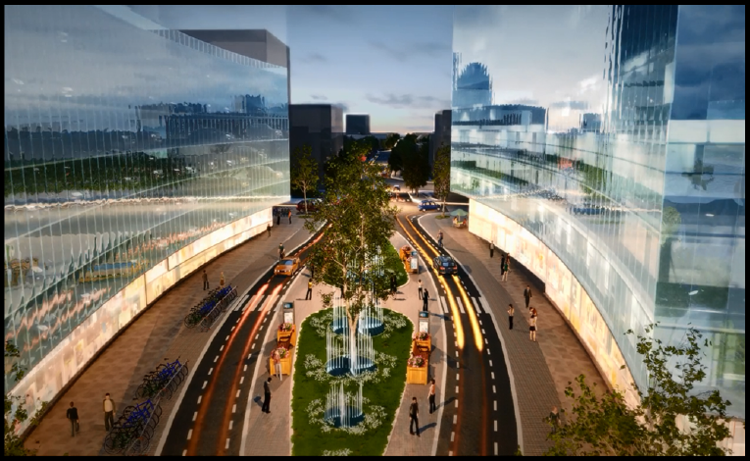 Under Beitler's proposal, the $99 million hotel and apartment project on Block 105 would involve no public financing. The city would still own the land and the hotel and apartments would enter into a 99-year ground lease with the city. The plan would include the option to sell the ground lease at any time and would start with an annual total payment of $575,000, increasing 5 percent every five years. Under the developer's estimates, that would translate to a total $27 million in cash flow over 30 years, with the option to sell the ground lease at that point for almost $16 million.
"It allows them to get the maximum amount of value for the land," said the firm's vice president, J.P. Beitler.
The city would then pay for construction of the parking, retail and a bicycle center on Block 88, an estimated $26 million. The city would own the retail, leasing it out at an estimated $620,000 the first year, increasing each year with lease estimates.
"This gives the aldermen the flexibility that they didn't have under the old program," said J. Paul Beitler. "At any point in time, the aldermen can say, we want to sell it. When you couple that with the cash flow that they get, it's very impressive."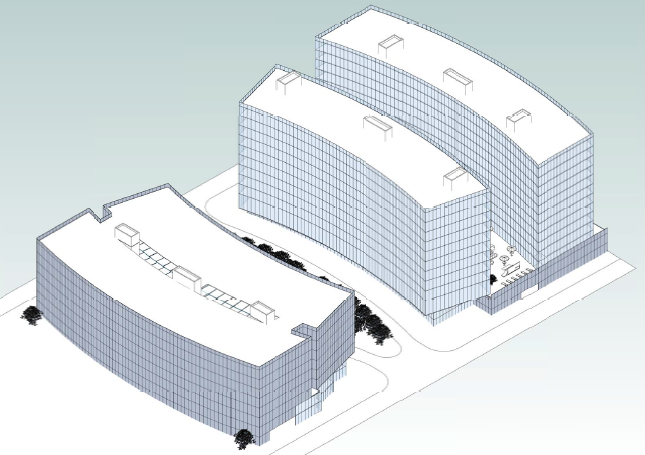 The most significant design changes from Beitler's original proposal involve the removal of office space and renovation of the Madison Municipal Building, per the revised direction of the city.
When it asked for revised proposals this fall, the city offered additional direction to developers, pushing for the inclusion of underground parking, stipulating a minimum 250 rooms for the hotel and verbally urging them to consider major employers that could locate downtown.
J. Paul Beitler said his plan sites the parking above ground because putting it underground is not efficient or cost-effective. He said the above-ground parking also allows for a "seamless transition," letting them build the new parking on Block 88 while Government East is still in use.
The parking structure is entirely enclosed with glass, an appearance that Quarles and Brady partner Kevin Delorey, Beitler's attorney, said takes away a lot of the stigma of above-ground parking.
J. Paul Beitler also said his proposal leaves out office space because "it really doesn't make any sense."
"There's no place for an office to grow and expand, so the minute you move in, either you're a small company and you have to take on far more space to protect your future, or you're a big company that's looking down the road to move out," Beitler said.
The proposal does meet the 250-room requirement, at 252 rooms, and brings with it the EVEN Hotel flag, which is a select-service brand under InterContinental Hotels Group.
The proposals from the three developers are due back to the city by Jan. 19. The city's negotiating team will then have until February to complete an initial review of all proposals and meet with the city's Board of Estimates and City Council for further direction.
Share your opinion on this topic by sending a letter to the editor to tctvoice@madison.com. Include your full name, hometown and phone number. Your name and town will be published. The phone number is for verification purposes only. Please keep your letter to 250 words or less.