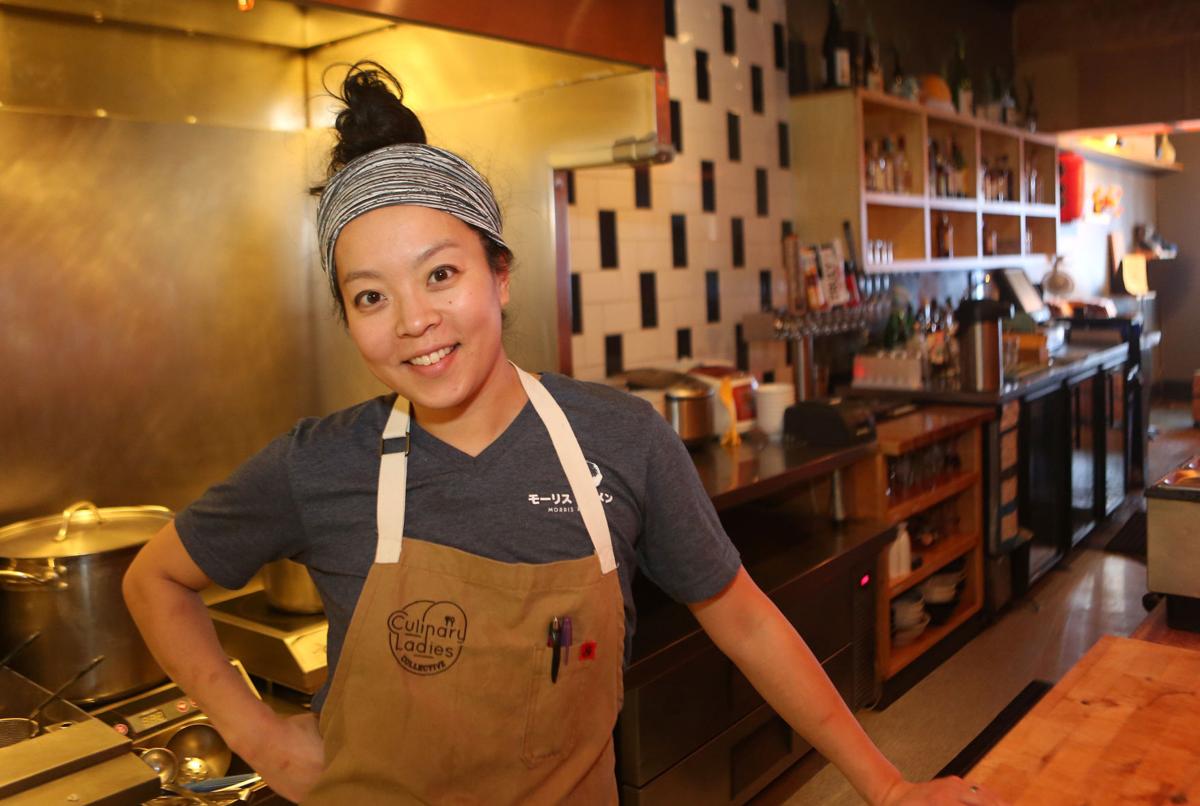 Of the seven Democratic contenders running for Madison's 76th Assembly seat, all but one live inside the district's boundaries.
But Francesca Hong said she and her family are planning to change that before November — a move she said was in the works earlier this year until the COVID-19 crisis disrupted their timeline. 
While Hong's home is in the neighboring 48th Assembly District, her work at Morris Ramen, a restaurant located in downtown Madison that she co-owns, brings her well within the lines of the seat she's seeking.
"I am in this district every day working to make sure that Morris Ramen is more than just a restaurant, that it's a space that cultivates activism and leadership," she wrote in an email Friday. "I am in this district every day listening to the people and helping them during this pandemic. I am in this district every day playing with my son."
As a Madison native, Hong said her "most important events" have occurred in the 76th AD: "I started a business, a family and built a community."    
Wisconsin legislative candidates are not required to reside in the district in which they run during the campaign process. But before an election winner takes the oath of office in January 2021, they need to have lived in Wisconsin for at least a year and reside in the district itself for at least 28 days.
"In other words, you can live anywhere in the state at the time of the election as long as you move into the district 28 days before you get sworn in," Wisconsin Elections Commission spokesman Reid Magney wrote in an email. 
That stipulation is part of a broader requirement that incoming lawmakers be a qualified elector of the district they're representing, Magney noted, adding that other laws require that local officials be residents of the city or district at the time of election. 
Hong, who also serves as the president of the Culinary Ladies Collective, stressed her continued commitment to the people of downtown Madison and the isthmus. 
"My past, present and future is in this district," she wrote. 
While she said she had planned to move closer to Morris Ramen earlier this year and began making preparations before the pandemic began, she committed to making the change before November — which would mean if she won election she'd be well within the required residency timeframe to take office. 
The six other Democrats seeking election all live in the 76th District, which spans the length of the isthmus, according to a Cap Times check of the residence addresses they filed with the state on their campaign registration statements.
Those candidates are: Dewey Bredeson, who works in commercial real estate and started his own real estate company in 1987; Heather Driscoll, an advocate for environmental issues who unsuccessfully ran for Dane County Board in 2018; Ali Maresh, a mental health advocate and former state employee; Madison School Board member Nicki Vander Meulen, a juvenile attorney and disability rights advocate; longtime Madison Ald. Marsha Rummel, a state Department of Revenue employee; and Tyrone Cratic Williams, a police officer who in 2017 started a financial education business aimed at boosting financial literacy among young people and in communities of color.
Voters will choose between the seven candidates in the Democratic primary on Aug. 11, and the winner will go on to face the lone Republican candidate in the race, Republican Patrick Hull, an undergraduate student at the University of Wisconsin-Madison studying political science. The general election is in November.
The next state lawmaker to hold the seat will succeed Madison Rep. Chris Taylor, who is poised to begin her tenure as a Dane County Circuit Court judge. 
Share your opinion on this topic by sending a letter to the editor to tctvoice@madison.com. Include your full name, hometown and phone number. Your name and town will be published. The phone number is for verification purposes only. Please keep your letter to 250 words or less.