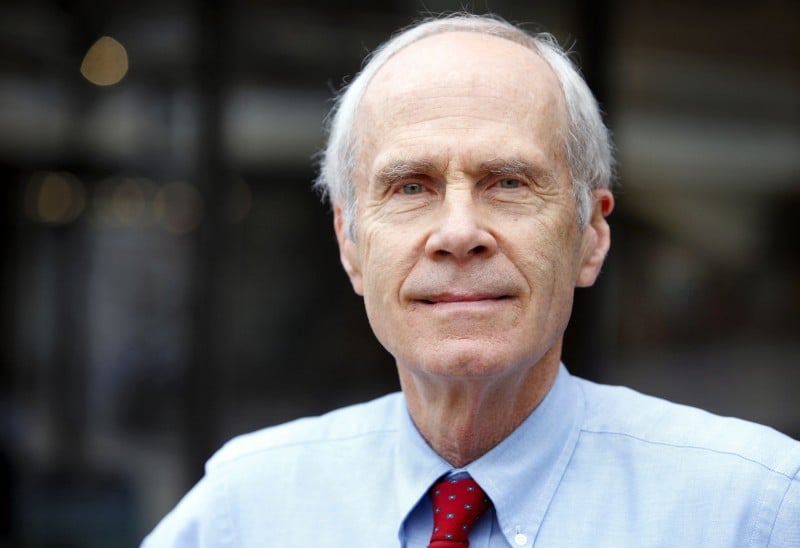 Secretary of State Doug La Follette is no stranger to bureaucratic attacks. Once the chief of a department that employed more than 50 employees, he's seen his staff reduced to about 7.5 positions as major functions of his office have been moved to other state departments.
As the state official charged with publishing legislation, the final step in enacting laws, La Follette is again fighting for relevance as Republicans defend a move to publish Gov. Scott Walker's controversial budget repair bill through another agency — the first time a Wisconsin law would have been enacted without the secretary of state's imprimatur.
The bill, which would among other measures effectively end collective bargaining rights for the vast majority of public employees, has been tied up in court. Officials are trying to determine whether Republicans, led by Senate Majority Leader Scott Fitzgerald, R-Juneau, violated open meetings laws during a hastily called legislative conference committee meeting that led to the bill's passage. 
La Follette also is trying to fend off a budget proposal by Walker to strip 3.5 more positions from his office by moving trademark registration and notary duties to the state Department of Financial Institutions.
There is even a proposal to eliminate his office, drafted by state Treasurer Kurt Schuller, who is also proposing elimination of his own department.
La Follette isn't taking it lying down. He not only wants to retain the notary and trademark functions, but is lobbying to get Uniform Commercial Code and corporate registration responsibilities — transferred to the Department of Financial Institutions under former Republican Gov. Tommy Thompson — returned to the secretary of state office. The Uniform Commercial Code keeps records of commercial liens, while the corporate responsibilities include maintaining incorporation records, annual reports and other information on businesses and nonprofits.
A distant relative of the late U.S. Sen. Robert M. "Fighting Bob" La Follette, Doug La Follette has been secretary of state for so long — 32 of the last 36 years — his name is practically synonymous with the office. After serving one term as a state senator from Kenosha, he was first elected secretary of state in 1974. In 1978 he gave up the office to run for lieutenant governor. He lost and was elected again as secretary of state in 1982. He's been there ever since.
Thrust into the spotlight by his role in the flap over the budget repair bill, La Follette is using the publicity to raise awareness of the role of his office.
Capital Times: You've been criticized by backers of the budget repair bill for delaying publication of the law for the maximum 10 days allowed by law. Did your personal opposition to the bill have anything to do with your decision?
Doug La Follette: The content of this so-called budget repair bill has many things I do not agree with. But over the years I've been here I've published many acts that I didn't agree with. In this case it wasn't the content that caused me to do what I did. It was the procedure. I thought we should proceed cautiously and give this thing some time to be sorted out before we tried to make it law.
CT: You've said that a review by your office shows that over the past two years you've held bills the maximum 10 days 96 percent of the time. Why is that?
DL: It allows the staff to process them in an orderly manner.
CT: Dane County District Attorney Ismael Ozanne has argued that the bill can't become law until it is published by the secretary of state in the Wisconsin State Journal, the state's official newspaper, which you were poised to do. When you were issued a temporary restraining order to prevent you from publishing the bill, what steps did you take?
DL: I merely called the Legislative Reference Bureau and then we sent them paperwork to remove the effective date that I had designated. And they did that. But then later, after a certain amount of pressure — I think that's fair — from Sen. Fitzgerald, they put the date back on and put it on their website.
CT: So under the circumstances, can it be considered law?
DL: I still don't think the LRB can make it law, and so far the judge seems to be agreeing.
CT: How do you feel about being thrust into the center of the controversy?
DL: I can handle it. I'm a big guy. I've been around for a while. I'm trying to be very cautious and very prudent and follow the law very carefully.
CT: While Gov. Walker has proposed diminishing your office, and others propose to abolish it, you plan to draft a proposal to expand it by returning responsibilities related to the Uniform Commercial Code and incorporations, currently handled by the Department of Financial Institutions. Why?
DL: Those functions are in secretaries of state offices almost everywhere in the country. We get dozens of phone calls, every day sometimes, from people trying to get corporations' information, and we have to refer them to DFI. What Thompson did originally about 10 years ago has been a real mess, and it didn't save money.
CT: And now Walker wants to strip your office of trademark and notary functions. Given that you're a Democrat and Thompson and Walker are Republicans, is the gutting of your office partisan?
DL: I'm not sure whether Thompson's motivations were partisan or if it was just his desire to control, because he wanted to control as much as he could. The same is true of Walker. It seems to me he wants control, and wants to control everything.
CT: You're saying that the current arrangement causes confusion for the very businesses Walker wants to cater to, and that his plans would make things even more complicated. Why?
DL: If we want to be open for business and have one-stop shopping, it makes sense to put those four key elements (Uniform Commercial Code, incorporations, notary and trademark) in the secretary of state office, where they are in 45 or 46 states all around the country. I think it would behoove Wisconsin to be in line and do the same sort of approach as other states.
Be the first to know
Get local news delivered to your inbox!