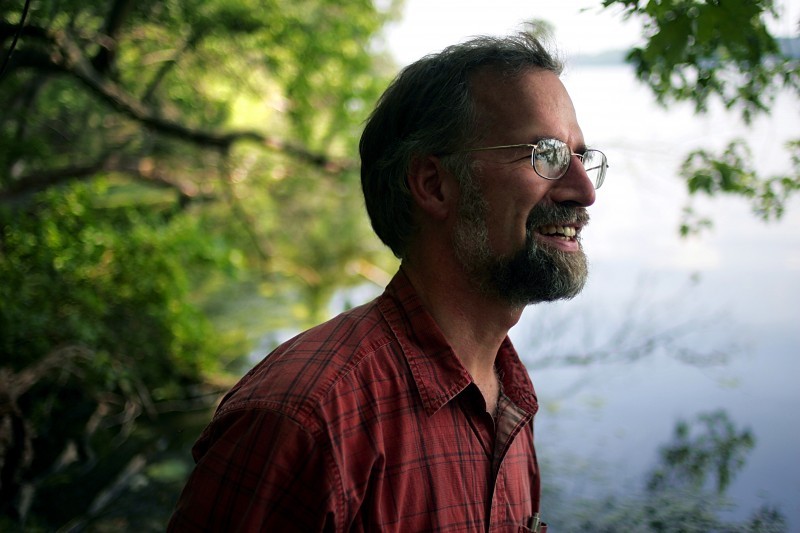 The Wisconsin Republican Party, apparently stung by a blog post written by UW-Madison history professor William Cronon, has responded by asking the University of Wisconsin-Madison for copies of all of Cronon's office e-mails that mention prominent Republicans or public employee unions.
Cronon revealed the GOP's Freedom of Information Act request in his Scholar as Citizen blog post late Thursday evening along with a lengthy, and typically scholarly, defense. He requested that the GOP withdraw its request in that post. On Friday, the Republican Party angrily denounced that request and denied it. For more, go here.
In his inaugural blog post on March 15, Cronon, one of the UW's academic stars, had sketched the apparent influence of the American Legislative Exchange Council (ALEC), a shadow conservative policy group that works with Republican state legislators, on Gov. Scott Walker's legislative agenda. It was the first time the respected professor had used a blog format and he was, to put it mildly, surprised by the response. The blog generated more than half a million hits. For many of his readers, it was the first time they were aware of the organization and its involvement with conservative legislators around the country.
Billionaire brothers Charles and David Koch, major Walker campaign contributors, provide funding support for ALEC.
In his most recent blog post dated March 24, Cronon called upon the Republicans to withdraw their open records request in the interest of academic freedom.
"I find it simply outrageous that the Wisconsin Republican Party would seek to employ the state's Open Records Law for the nakedly political purpose of trying to embarrass, harass, or silence a university professor (and a citizen) who has asked legitimate questions and identified potentially legitimate criticisms concerning the influence of a national organization on state legislative activity," Cronon wrote.
The Republican request, filed two days after Cronon's March 15 post appeared, asks for "Copies of all emails into and out of Prof. William Cronon's state email account from January 1, 2011 to present which reference any of the following terms: Republican, Scott Walker, recall, collective bargaining, AFSCME, WEAC, rally, union, Alberta Darling, Randy Hopper, Dan Kapanke, Rob Cowles, Scott Fitzgerald, Sheila Harsdorf, Luther Olsen, Glenn Grothman, Mary Lazich, Jeff Fitzgerald, Marty Beil, or Mary Bell."
I've known Bill since we were both students at Memorial High School here in Madison. This negative attention he's drawn from Wisconsin's Republican Party is especially surprising, given that he's known as a centrist, and very deliberately non-political. Those who know him are well aware that ideas, not ideologies, drive his thinking and academic interests.
In fact, in Friday's post, Cronon addresses that issue, writing, "I confess that I'm surprised to find myself in this strange position, since (as I said in my earlier blog post) my professional interest as a historian has always been to research and understand the full spectrum of American political opinion. I often spend as much time defending Republican and conservative points of view to my liberal friends as vice versa."