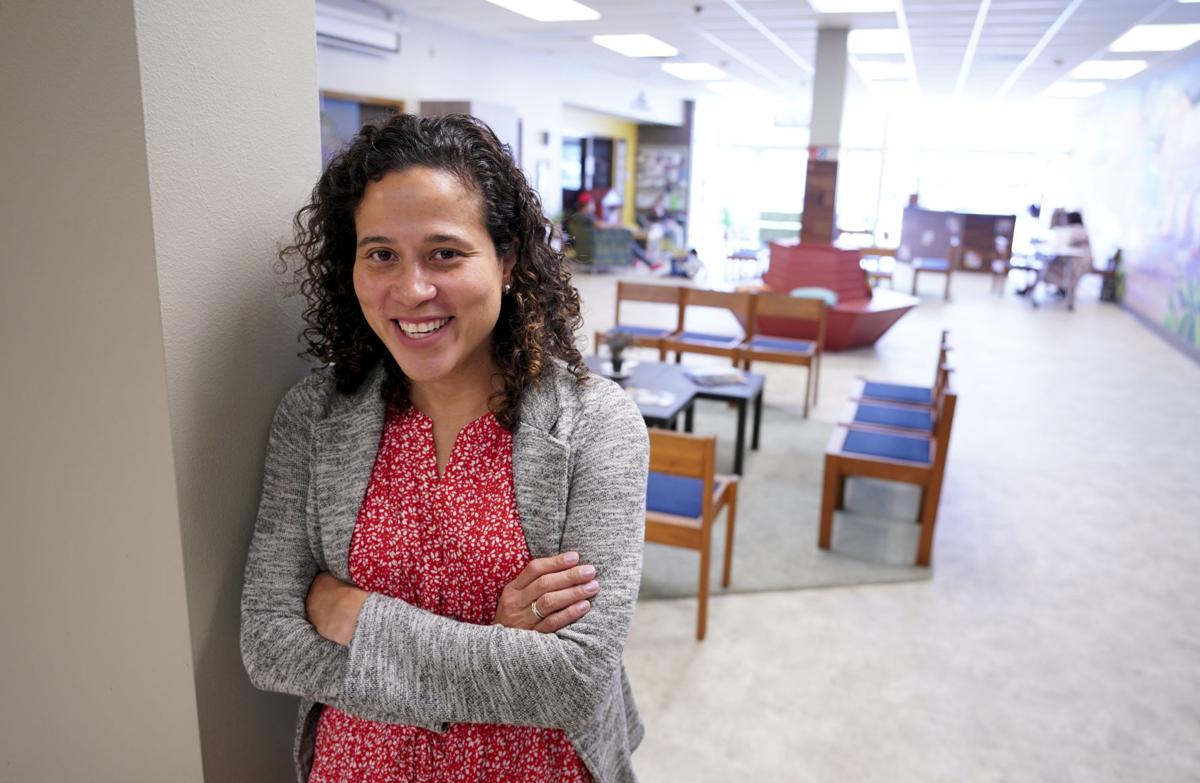 When Sharet Garcia heard the U.S. Supreme Court decided to uphold the Deferred Action for Childhood Arrivals program, all she could do was cry.
"I just couldn't believe it," she said.
As a DACA recipient and founder of the online networking space UndocuProfessionals, Garcia said that the decision came as a shock. "We're very excited, of course, and very happy...but at the same time, we know there's still a lot of work to be done," she said. 
In the year since its creation, UndocuProfessionals has garnered a nationwide following. In the past months, it has become a gathering space for DACA recipients — also called DREAMers — to find support through the uncertainty of the approaching decision. 
Garcia said she stayed awake into the early hours Thursday morning answering messages from other DREAMers who were anxiously awaiting the results. 
"I was there trying to support them in the best way I can," she said. 
The Supreme Court's 5-4 decision, which came after months of anticipation, ruled that the Trump administration improperly ended the DACA program in 2017. The announcement left DREAMers and their loved ones with "an amazing feeling of relief," said Centro Hispano director Karen Menendez Coller. 
It was the second defeat this week for the Trump administration, coming just days after the court ruled in favor of anti-discrimination protection for LGBTQIA+ employees under the 1964 Civil Rights Act.
"The emotional impact is huge," Menendez Coller said. "I can't even describe the burden that this has lifted from so many people in the community." 
Anticipating the court's decision against the backdrop of the pandemic, she added, was "an incredible load to carry," noting the financial impact as well as the daily emotional turmoil that DREAMers face. 
"You kind of have to put [the worry] at the back of your mind and ignore it," said a Madison-area DACA recipient, who asked to remain anonymous. At the same time, she said, the thought was always lurking. "At any moment, had the outcome been negative, your whole world is going to change." 
She added that while many people weren't hopeful about the decision, she was.
"There's a lot more opportunities that people have had now for eight years," she said, noting that, since the program's 2012 inception, DREAMers have started small businesses, graduated college and worked for big companies. 
"I think that that's a big reason why I was like, maybe they'll think twice about it. And thankfully they did." 
Though she counts the decision as a win, Menendez Collar said that the path to equity is "a long road." Centro Hispano plans to continue mobilizing and raising funds to assist DREAMers and the undocumented community. They plan to collaborate with the Immigration Office of Affairs and increase the Immigrant Assistance Fund, which is housed at the Madison Community Foundation and helps DREAMers access legal help and cover fees associated with filing DACA applications. 
"The goal is to grow that fund as much as we can," she said. Currently, the filing fee for a DACA application is $495, but that could increase in the future due to the U.S. Citizenship and Immigration Services' November 2019 proposal to raise the fee to $765. DACA recipients must file to renew their status every two years.  
 "A decision like this gives us the opportunity to breathe and at least pause and know that it's not going to add to the crisis that we're facing right now," she said. 
In the aftermath of the court's ruling, several sources agree that the next step is to establish a clear path to citizenship. 
"I feel like a lot of people forget that DACA doesn't mean citizenship," said Saúl Lopez, who was a graduate assistant at Marquette University's Office of Institutional Diversity and Inclusion. "Let's celebrate what we have, but let's keep a goal in mind that this is just the beginning."
Lopez said the program is not a long-term solution, but rather a "two year grace period" in which people can live without fear. 
"A lot of us who benefit from their labor, from their efforts, need to give back. We  need to give the gift forward and contact our legislators and really push them to pass that immigration reform," said Bianca Tomasini, an organizer for Voces de la Frontera's Madison chapter. 
"It is nearly impossible to become a U.S. citizen," said Nora Godoy-Gonzalez, a recent Marquette University graduate. "Especially if you come from Central America, South America and Mexico, to get U.S. citizenship from those countries is extremely difficult." 
Although nearly 80 percent of DREAMers were born in Mexico, according to a 2017 study, DACA recipients also include people from Asia, Europe and Africa. It also notes that as of 2019, there were 6,640 active DACA recipients living in Wisconsin.
Godoy-Gonzalez also noted that many people mistakenly believe that undocumented people don't pay taxes, which fuels discrimination and anti-immigrant sentiments. 
"Every single DREAMer and every single person that I know that's undocumented pays their taxes," she said. "For those people that think it's a luxury for those people, that think they're taking advantage of the system, it's not, she added. "It's literally living day by day with fear and not knowing sometimes when the next paycheck is going to come."
Dismantling DACA would not only affect DREAMers, but the entire community, said Lopez. "To have my peers and  my friends, being able to safely work, safely go to school, is such a win because the community is the one that's benefiting from all of this," he said. 
A recent government study reports that more than 200,000 DACA recipients are working on the front lines and in essential roles during the COVID-19 pandemic. 
In an official statement Thursday for Centro Hispano, Menendez Coller said that communities of color need more than empathy, "Our hope is that the movement across communities will continue. That elected leaders will move beyond statements and make the authentic, courageous decisions to ensure we thrive and that the systems will finally be in line with community voice and well-being."
In Madison, many DREAMers are attending university or working as professionals in essential jobs, Tomasini said. "It's really a profound contribution to the economy, to society, and at all levels,"
"I'm proud of everything that's going on in our city, of how vocal we've been around the issues," Menendez Coller said. "And I'm really, really hopeful that pure equity comes out of this—something wonderful, courageous and just transformative for the city and the county."
Share your opinion on this topic by sending a letter to the editor to tctvoice@madison.com. Include your full name, hometown and phone number. Your name and town will be published. The phone number is for verification purposes only. Please keep your letter to 250 words or less.
Get Government & Politics updates in your inbox!
Stay up-to-date on the latest in local and national government and political topics with our newsletter.