Allied Drive was once Madison's signature "troubled neighborhood," known for open-air drug trafficking, violence and gangs. But conditions have improved in the southwest side neighborhood and residents are excited about a block party scheduled for Saturday, July 21.
"We're growing a lot," Alice Howard, president of the Allied-Dunn's Marsh Neighborhood Association, told the Wisconsin State Journal last year. "It's not as transient as it once was. It is safe. Children are playing in the new park. We have a lot of great things going on in this community and I love it."
Yet on this success story of a street, there are two properties, owned by one landlord, troubled with complaints from tenants who say they are mistreated by two problematic property managers.
Madison police officers, building inspectors and the city attorney have all gotten involved in response to tenant complaints. Many building issues have been fixed, but the property managers, who have allegedly harassed tenants and frequently threatened them with eviction notices, remain on site.
The landlord insists those issues are resolved, but neighbors aren't so sure. Howard says the properties have been plagued with problems for years.
Assistant City Attorney Jennifer Zilavy started working on nuisance issues in the Allied Neighborhood around 2005, typically addressing excessive police calls and building code violations, she said.
That was a very different Allied, she said with "heavy, heavy drug dealing," poor lighting, dirt yards instead of lawns and buildings in bad condition.
But a significant public and private investment and Zilavy's own efforts working with landlords to abate nuisances and, if necessary, use various nuisance laws to hold landlords to account, helped turn the area around.
"Nowadays you go down there and there's kids all over the place, there's people at the park. There's all sorts of services, there's the Boys & Girls Club, Allied Drive Learning Center," said Ryan Henderson, Madison police officer assigned to the Allied Drive neighborhood.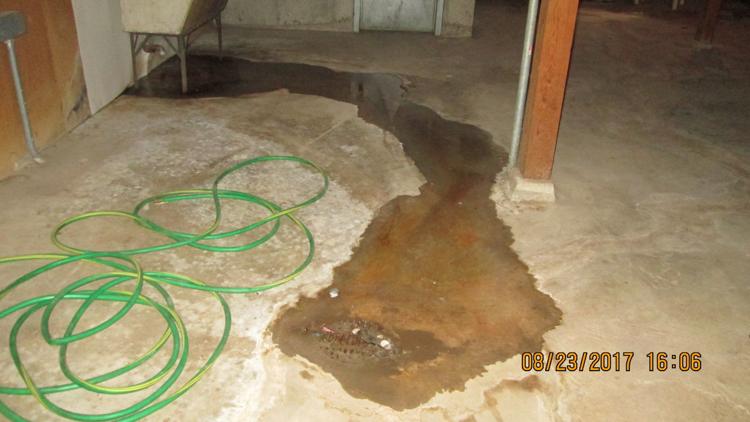 Henderson attributes much of the turnaround to landlords and property managers who are on site every day and know their tenants.
"Some days my job is just pretty easy because of that," Henderson said.
But amid this improvement, tenants living in apartments at 2314 and 2322 Allied Drive continue to experience problems. Both eight-unit buildings are owned by Karl Bestul, the principal of Quest Real Estate, LLC, in Poynette. Daryl Oestreich and April Sutherland manage the properties. 
Zilavy hadn't "gotten any complaints or heard of any issues" until she found out about issues with the two properties late last year.
"It had literally been a few years since I had to direct any attention to Allied," she said.
Police brought problems with the units to her attention, telling her the apartments were in bad condition.
"When the police saw the conditions they were like, 'Oh my god, this is awful,'" she said.
A building inspection notice from last August required, among other improvements, carpet cleaning, repairing windows, replacing door jams and floorboards, cleaning mold and replacing a missing smoke alarm. Another notice from last December called for eliminating cockroaches and bedbugs, replacing a missing ceiling exhaust fan, sealing a hole in the wall, replacing a missing deadbolt on an apartment door and repairing a stove range, among other problems.
One tenant, who asked that her name not be used for fear of retaliation, has lived in one of the buildings for three years and said she has never been behind on her rent. The property managers "gave me a chance," she said, because she was a recovering addict. For that reason, she let Sutherland "do some things that they shouldn't have been able to do," like talk to her counselor before agreeing to rent to her. But she was desperate to stop living in a hotel, she said.
But then she dealt with cockroaches for over a year and management just put "bandaids" on the issue, she said. She started collecting dead cockroaches in a prescription drug bottle for proof. She even brought it to an Allied Stakeholders meeting and watched eyes grow wide as she slammed the bottle, containing about 20 bugs, on the table.
"They all just kind of backed up. How do you think I feel?" she said.
The city attorney's office asked the building inspection division to inspect all units within the two properties, said Kyle Bunnow, housing inspection supervisor for the city.
The number of items to be fixed "wouldn't be unusual relative to other complaints we might receive on a property on this size," he said.
All but one inspection issue has been completed, Bunnow said. The tenant's cockroaches are mostly gone.
But she still wants to get out of the apartment. She's intimidated by Oestreich and Sutherland, who she says have a history of threatening eviction.
"I am so sick and tired of this place it's driving me insane. And where do you go? It's so hard to go anywhere because a lot of places want two times the rent or whatever," she said.
Bunnow noted that while building inspectors can fix building problems, they can't regulate the tenant-manager relationship.
"I can't make a bad owner a good owner, and I can't make a bad tenant a good tenant," he said. "Sometimes those issues might be unresolvable, at least from what we can do."
Ald. Maurice Cheeks represents the Allied neighborhood on the City Council. He has witnessed some "unimaginable" living conditions, with mold creeping all over a bedroom closet and up a wall. Other apartments have been left without a working toilet for weeks.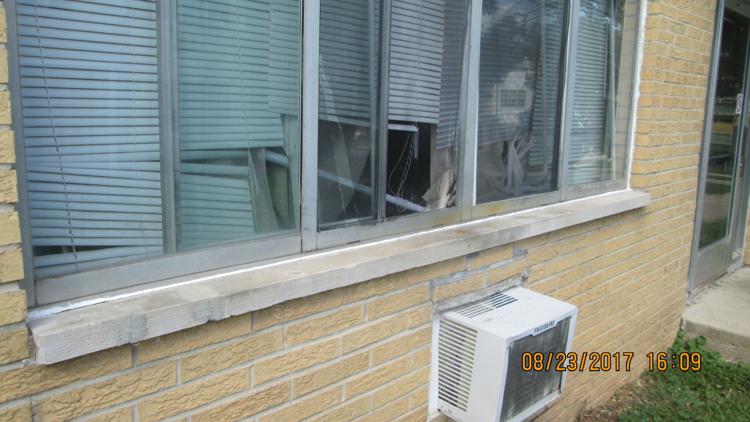 He said he's not surprised that problems go unreported to the city, as some residents have a very real fear of homelessness.
"Because the law is so heavily in favor of landlords, tenants are so petrified of 'making a fuss,'" he said. "The perception by many renters is that the landlord will find some reason to kick me out, and it's too tight of a market out there."
And Oestreich and Sutherland didn't imply that they would kick tenants out; police officers and tenants told Zilavy that tenants received eviction threats "really for people just exercising their right to decent, safe and sanitary housing."
The threats meant "tenants never knew where they stood," Zilavy said. Sometimes Oestreich and Sutherland would make changes to rent, but not "in a legitimate fashion," or accept late rents for months until a tenant would make them angry, then suddenly use a 28-day eviction notice, she said.
Howard and the tenant reported similar experiences.
"If you don't say what you want to hear or if you say anything against them ... They're like 'Oh, you want a five-day (notice)? You want to be evicted?'" the tenant said about past interactions.
Howard had a friend who lived in one of the buildings, and "every time she turned around they were intimidating, threatening her with a five-day notice."
Zilavy met with Bestul and told him it would be a good idea to get a new property manager who had experience and was familiar with landlord-tenant and fair housing laws.
Oestreich and Sutherland have not been replaced. Asked why, Bestul said they "straightened out" the properties.
When he first bought the properties, he had a lot of problems with tenants. He wanted to give tenants second chances, he said.
"My personality is that I'm caring about people more than caring about my properties, and trying to give them a chance to stay there and straighten out, and it just didn't work out," he said. "My personality is that way; I'm not a hard person."
"Some of these people will give me reasons why things happen and I'd go along with it, and say, 'Well, don't let it happen again, and it would happen again, and it would happen again," he said.
Bestul said he's heard tenant complaints about Oestreich and Sutherland before, but "it didn't make me upset because I just figured some of these people don't want to be told" what to do.
When he met with Zilavy and heard about their history of threatening tenants with evictions, he talked with them and "told them not to just threaten people." The property managers did not return a voicemail requesting an interview. 
"It's been resolved as far as I know," he said, and almost every building inspection issue is complete.
That's not good enough for Howard. She's heard about problems at Bestul's properties and Oestreich and Sutherland's behavior for years.
"They need to come forth and apologize to these people and tell them they're not going to do it anymore, and put it in writing," she said. "You do that, we're okay. Until that, we're not."
While she hasn't been threatened with eviction lately, the tenant isn't convinced that Oestreich and Sutherland are done using eviction as a threat.
"They're going to continue to do it I believe, they're just getting sly at how they do it now," she said. 
She was approved for subsidized housing, and is waiting for a one-bedroom or efficiency to open up at a different apartment complex.
"I'm just holding my breath til then," she said.
Zilavy has only received one call from a resident in the past few months, but said she needs to follow up with tenants, neighborhood officers and Bestul.
If properties meet the criteria of a public nuisance, Zilavy can file a complaint in Dane County Circuit Court. A judge may work to abate the nuisance, or can put the property up for sale. That happened to Ray Peterson in 2016. 
Zilavy said that if a property doesn't meet the standards of a public nuisance — a certain amount of police calls or building inspection complaints — "there isn't much we can do," as state law prohibits cities from registering or licensing landlords.
As long as Howard hears about problems, she said she's going to stand up for tenants.
"We want to try to build our neighborhood up, we don't want to tear it down," she said. "We want people over here that have a heart to help."