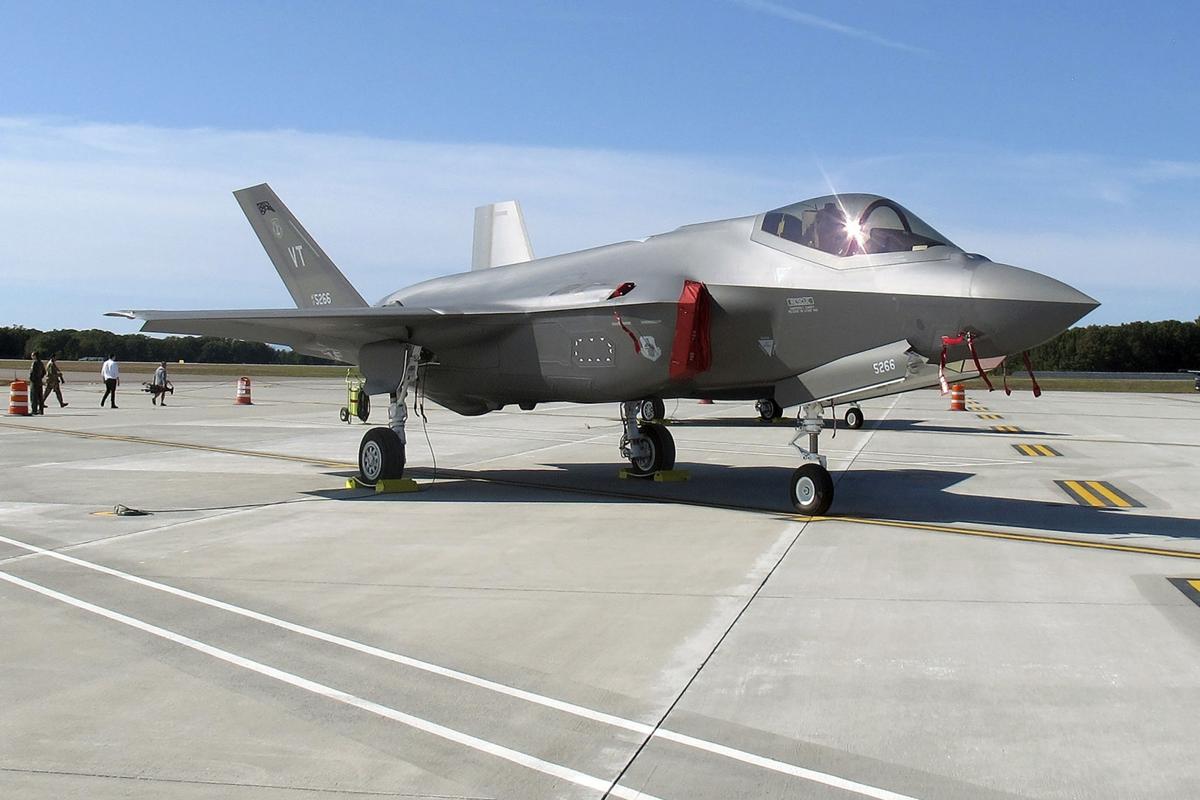 On Wednesday, the Airport Commission unanimously rejected a Dane County Board resolution related to regulating PFAS contamination. 
The Board had asked for a legal analysis of what tools the county has to regulate construction and oversee work to clean up PFAS contamination. The resolution formally opposes locating F-35 fighter jets in Dane County, which was a sticking point for some commissioners. 
"I do think that the F-35 piece of this resolution should be in a separate resolution, if at all," said Supervisor Maureen McCarville, District 22, which includes DeForest. "I'm not in favor of anything with regards to saying we don't approve of the F-35s." 
PFAS contamination — caused by a class of manmade contaminants that linger in the environment for possibly centuries — exists in soils and water underneath the airport and likely stems from the use of firefighting foam.  
Some supervisors have expressed concern about the construction work and the possibility of accelerating that contamination. 
"My district is significantly impacted by this F-35 beddown, and our drinking water, our surface water, our groundwater, is all impacted by the PFAS contamination," said Supervisor Heidi Wegleitner, District 2, which includes parts of Madison's east and north sides.
The resolution asks for information on how the county might regulate the work to clean up PFAS contamination through its stormwater ordinances or any other authority. Supervisor Yogesh Chawla, District 6, asked for the legal analysis during a county meeting last month. District 6 also includes Madison's east side. 
The resolution, which Chawla is sponsoring, calls for a website that would contain information on all PFAS tests and their results. It would have information about any meetings between Dane County, the state DNR, the Wisconsin Air National Guard and other contractors working on projects related to the F-35 fighter jets. The resolution also requests quarterly updates on projects at the airport. 
"It's vitally important that we prioritize protecting our drinking water," Chawla said. "Having all these resources in a single place will do a lot of good and service to the public." 
Airport Director Kim Jones said information on PFAS is available on websites for Dane County, Public Health Madison & Dane County, and the Wisconsin Department of Natural Resources. She said she has made herself available to county committees and supervisors for updates. 
But tracking this information across various government websites can still be difficult. 
"Throughout the last two years or more that we've been studying this issue," Wegleitner said, "it has been really hard for me even as an elected official, as a lawyer, as a public records and open government advocate, to get information to make policy decisions, to communicate with my constituents, to know how to make decisions about my daily life and to protect my family.
"We really need an easy place for the public to see what's going on and also enable some trust that the county is being open and transparent and has the best interest of county residents at heart," she said. 
In 2019, the Wisconsin Department of Natural Resources named Dane County, the city of Madison and the Wisconsin Air National Guard as responsible for remediating contamination at the airport. In September 2020, the Air National Guard Readiness Center chose Truax Field to receive a remedial investigation for PFAS. 
And the DNR approved interim actions to reduce the movement of PFAS compounds from the airport via Starkweather Creek, like studying samples of Starkweather Creek in order to better understand the distribution and concentration of PFAS in areas within and just downstream of the airport boundary. 
Finally, Dane County is working to improve storm water pipes that may be leaking or broken. "It's all a process and a project that moves very slowly, but it's definitely underway," Jones said. 
The resolution next heads to four more committees before the Dane County Board could take it up for final approval. 
Share your opinion on this topic by sending a letter to the editor to tctvoice@madison.com. Include your full name, hometown and phone number. Your name and town will be published. The phone number is for verification purposes only. Please keep your letter to 250 words or less.