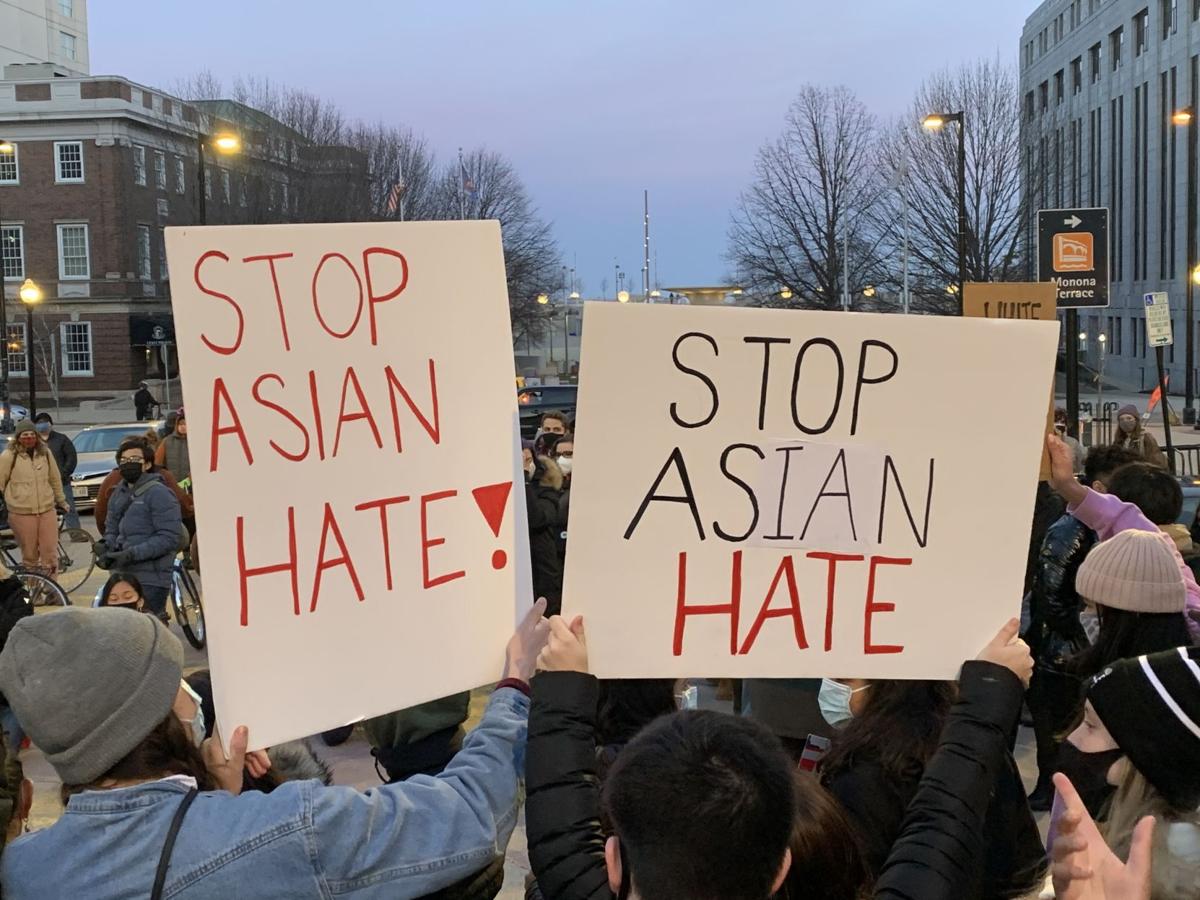 Wisconsin elected officials, activists and community members are poised to come together for a virtual event Friday evening that one organizer hopes will shed some light on how to move forward in the aftermath of a shooting in Georgia that killed eight people, including six Asian women.
Kaleka co-chairs the Asian American Pacific Islander Coalition of Wisconsin, a group that was founded in response to the rise in anti-Asian sentiments related to the ongoing COVID-19 crisis. Members now, he said, are seeking to find statewide solutions to address AAPI violence.
"I think that what happened in Atlanta was not just a litmus test on Wisconsin and Wisconsin politics, but it was a litmus test on America and how much does America see racialized violence?" he said. "Sad to say, America failed that litmus test."
State Rep. Francesca Hong, D-Madison, who spoke at last week's rally and is planning to attend Friday's event, said in an interview she wants the online discussion to be "an acknowledgement" and affirmation of the frustrations those in the Asian American community have expressed for years. She also wants fellow elected officials the "we are going to continue to work."
"What that work looks like — that labor has to be shared," said Hong, the state's first Asian American representative. "It's not just on the community to constantly be telling elected officials what the plan is and what to do. We as elected officials have to take our own initiative and really meet the community where they are and provide more concrete solutions."
Kaleka, who is Indian American, said some solutions AAPI Wisconsin is hopeful for include "developing preventative, community-based infrastructure and strategies to address AAPI collective violence." He also wants to see leaders at all levels publicly condemn racist language when they see or hear it and educate themselves on what racism and hatred "even look like or feel like."
Gov. Tony Evers is among the elected leaders expected to attend and speak at the event. In a statement this week, he urged individuals "to help end this dangerous rhetoric and condemn racist harassment, attacks, and violence."
"We can all do more," he added.
Other elected officials planning to attend include Attorney General Josh Kaul, Lt. Gov. Mandela Barnes and U.S. Rep. Gwen Moore.
Hong, whose parents immigrated to Madison from South Korea in 1987, said the days following the Georgia shootings have taught her that "we burden our electeds who are from communities of color."
"I think we put a lot on them to not only be representative of their community, but we rely on them to," she said. "A lot of that labor goes unrecognized. I think that's unfortunate, because there's not as many of us."
Beyond elected officials, Hong and Kaleka, who is also executive director of the Interfaith Conference of Greater Milwaukee, said individuals can work to make change among themselves and within their communities.
Kaleka, who encouraged Wisconsinites to report hate incidents, said everyone should also understand they have "a responsibility to understand their role in allowing racism to exist and persist in our culture."