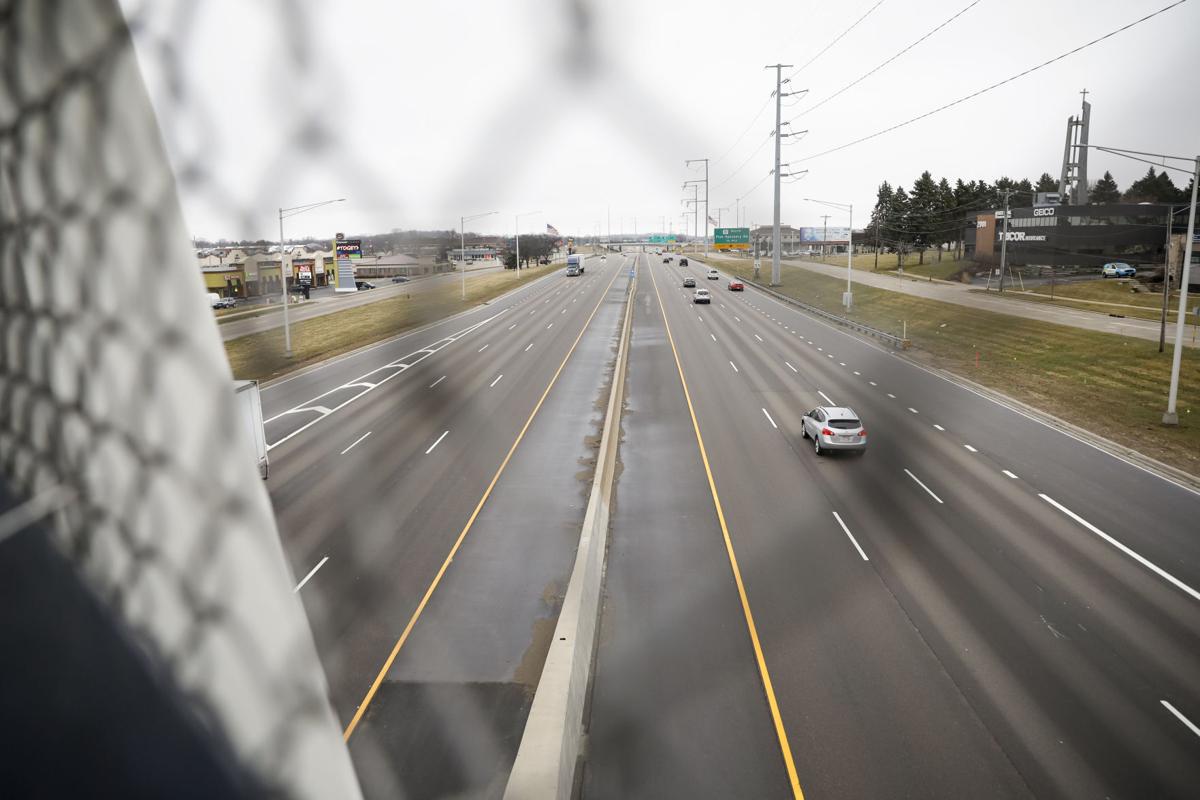 In 2020, Dane County Sheriff's deputies arrested fewer people than they did in 2019 for driving drunk, but that doesn't mean the roads were safer.
Arrest data from the Dane County Sheriff's Office show 361 people were arrested for driving while intoxicated (OWI) in 2020 compared to 444 in the year prior — an 18.7% decrease. Madison Police Department records show a 21.3% decline from 554 OWI cases in 2019 to 436 in 2020.
But Madison saw more fatal crashes than in years prior and the state saw almost triple the number of people driving more than 100 miles per hour.
"The higher speeds really concern me because in spite of 2020's spike in serious crashes, it could've been worse," Madison Police Department Traffic Specialist Samuel Brier said. "Many people stayed home last year, meaning there were fewer pedestrians and cyclists on the roads."
According to data from the National Liquor Law Enforcement Association, 2020 saw a 17% decrease in miles driven in the first six months of 2020 and a 20% increase in vehicular fatalities over the same six-month period in 2019.
Wisconsin Alcohol Policy Coordinator Julia Sherman said other factors, such as the number of officers or federal funding for programs focused on impaired driving, can affect OWI statistics.
"Citations for OWI in isolation is an interesting statistic," Sherman said. "It isn't conclusive."
Brier confirmed Madison fits into a nationwide trend of an increase in dangerous driving. He said 2020 brought 15 fatal crashes compared to the seven to 10 the city usually sees per year and that impaired driving was often involved.
As of March 4, Brier said there had been one fatal crash in 2021, which occurred during the first hours of January.
Especially during the early stage of the pandemic, Brier said Madison's roads were "quite a bit more empty."
"While on one hand we thought that meant fewer crashes, fewer traffic and wider, straighter, emptier roads allowed people to drive dangerously without the constraints of other traffic," Brier said. "It's a pretty big temptation."
He's concerned about what might happen if these trends continue once more people are out on Madison's roadways.
"Madison is a bicycling haven and when events and festivals return, we'll see more pedestrians than ever," Brier said. 'Coupling those trends with dangerous driving will have disastrous results."
Sgt. Dennis Sieren of the Dane County Sheriff's Office hopes that as the coronavirus gets under control, deputies will be able to make more traffic stops to curb some of the reckless driving. 
Also, Sieren said dangerous driving patterns could quiet if traffic picks up due to more people commuting to work. 
"If there's more traffic congestion, I don't know if people will be able to drive as recklessly," Sieren said. 
Across Wisconsin, Transportation Secretary Craig Thompson said during a state Capitol committee hearing Wednesday that while the amount of people on the road decreased with the onset of the COVID-19 crisis last year, fatalities have increased — something he attributes to "risky driving behaviors."
In 2019, State Patrol officers issued 575 citations to drivers going more than 100 mph, according to the DOT. In 2020, that number was 1,379, almost triple.
In response, the state has launched new campaigns, attempted to leverage predictive analytics and more, Thompson said, adding: "I hope some of these things are paying off, but that's been a really disturbing trend."
So far this year, despite the COVID-19 crisis continuing, Thompson said the state has logged 63 fatalities, behind the 70 that were on record for March 10, 2020.
"We are at least tracking below where we were last year, and the first couple months of last year was good," he said.
Share your opinion on this topic by sending a letter to the editor to tctvoice@madison.com. Include your full name, hometown and phone number. Your name and town will be published. The phone number is for verification purposes only. Please keep your letter to 250 words or less.