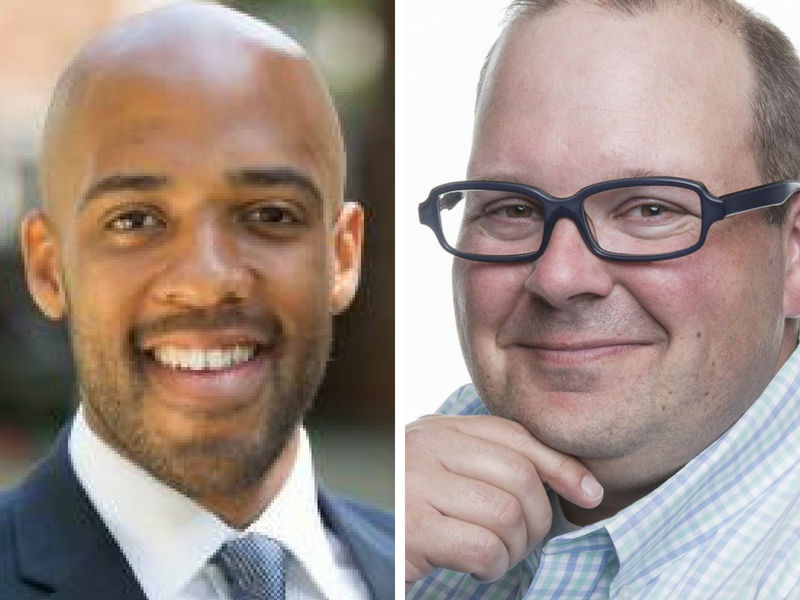 While Wisconsin voters will be closely watching the gubernatorial and U.S. Senate primaries Tuesday, other primaries are disputed as well. One of them is the Democratic primary for lieutenant governor, in which voters will choose the candidate that will challenge current Republican Lt. Gov. Rebecca Kleefisch in the November general election.
Kleefisch was first elected in 2010 along with Gov. Scott Walker. She faced and won a recall election in 2012 brought on by her support for Act 10. Kleefisch was the first lieutenant governor to face a recall election.
Mandela Barnes is a former Democratic member of the State Assembly, serving District 11 in Milwaukee from 2003 to 2017. Barnes prioritizes education, healthcare and the environment in his campaign.
Barnes's education platform includes:
Pushing for a school funding formula that allows rural and urban schools can keep up with those in wealthier suburban districts.
Free two-year college and debt-free four-year college.
Reforming health care policies is another priority for Barnes, and it starts with welcoming assistance from the federal level.
Accept all available federal funding for healthcare, including expanding Obamacare Medicaid.
Create a Badgercare "public option" for everyone.
Ending mandatory drug testing in order to receive a routine checkup.
Barnes hopes to combat a lot of Walker's environmental policies, starting with Foxconn.
He opposes the environmental exemptions Foxconn received and says he would fight so every company would have to abide by state law.
Supports investments in renewable energy.
Reforming the DNR.
Barnes' economic priorities include:
Raising the minimum wage.
Investing in companies that hire locally rather than trying to attract new companies to the state.
The other candidate in the race is Kurt Kober, a UW-Green Bay graduate and strategist at The Clorox Co. For Wisconsin to thrive, Kober said the state is going to need to inspire entrepreneurs, invest in public education and protect water.
Kober said four things need to be done that will show people Wisconsin is a friendly place for entrepreneurs.
Provide a tax credit for students in the fields of science, math, engineering, arts or technology of up to $10,000 which can be claimed for four consecutive years.
A set of services that acts as a safety net for entrepreneurs during their business' early years. Those services would include access to affordable and complete health care, student loan deferment or tax credit, a childcare subsidy and reforming unemployment insurance.
Invest $300,000 each into 10,000 new small businesses across Wisconsin's 72 counties.
Encourage mature businesses to work with small businesses and invest venture dollars into local startups.
Kober said investing in public education is very important:
Guarantee a minimum amount of state funding for each student. Schools will be incented to invest in resources like guidance counselors rather than "policies that are discriminatory toward students of color."
Provide free education from birth to kindergarten. Also, provide access to quality child care in every community to close the achievement gap.
Review the current assessment practices across the state and decrease the amount of standardized testing time with plans to move towards more student-centered authentic assessments like portfolios.
Enable early education, k-12 and all secondary institutions to work together. This includes all technical colleges and UW extension.
Get Election 2020 & Politics updates in your inbox!
Keep up on the latest in national and local politics as Election 2020 comes into focus.