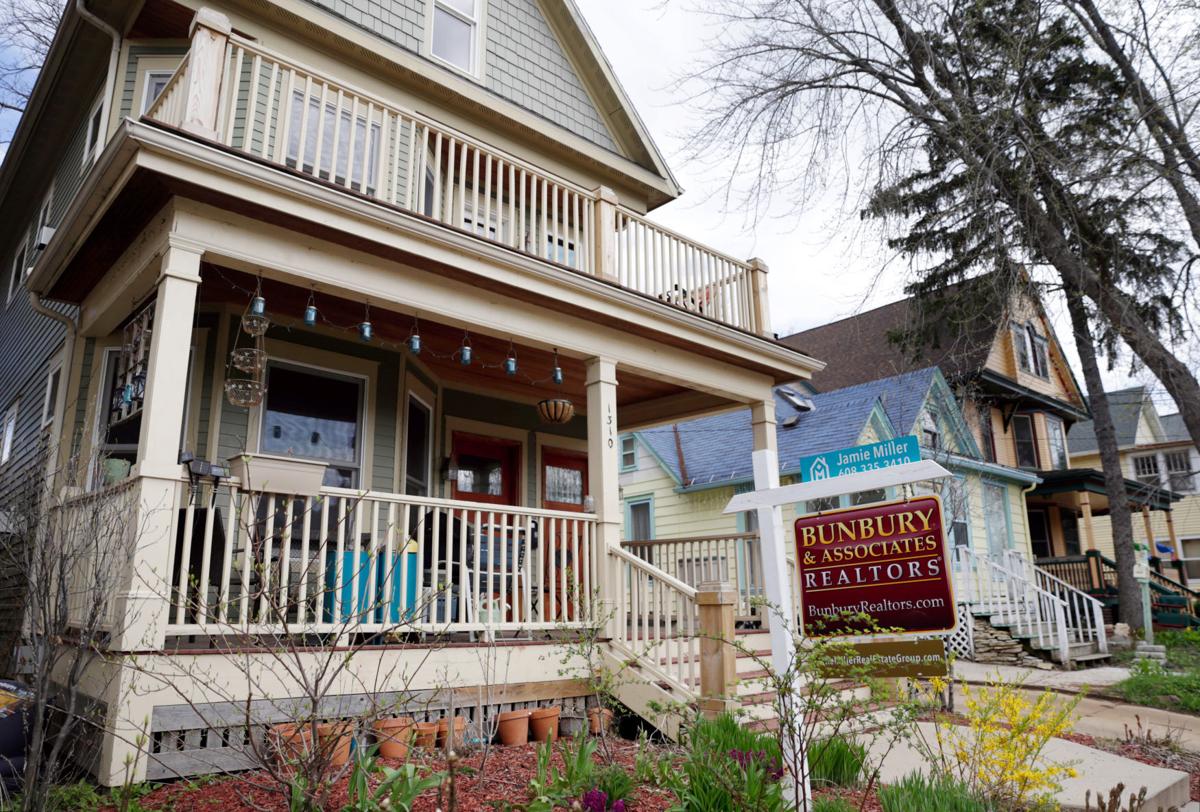 In March, Madison realtor Josh Lavik hunkered down to begin work from home, wondering what the coming months would bring.
"Next thing you know, I had a record year," he said. "We're actually looking to grow our team and bring on a few more agents."
Lavik saw his business grow by 60% in 2020 as newly minted home workers took advantage of historically low interest rates and growing families sought to break the tedium of staying at home with bigger homes and larger yards.
Other realtors report a huge spike in rural home sales as workers, freed from the office, looked to escape the bustle and expense of city life. They've come from as far away as California, where companies like Google have announced extensions to work-from-home policies that allow employees to escape sky-high living expenses in San Francisco and other tech hubs.
"They could get a lot more for their money here in Madison than they could in California," Lavik said.
In a typical year, the local housing market takes a breather in the winter months and heats up in the spring.
But as we all know, 2020 was not a typical year.
"There's typically a bell-shaped curve in our local market," said Lavik, "but it seems like it just kept going."
And 2021 promises to be more of the same as skittish home sellers wait for a vaccine before letting prospective buyers into their homes.
"I've had a few conversations with people who are just kind of sitting on the sidelines waiting for a vaccine," Lavik said. "So I would anticipate it will be a very active summer for selling."
According to the National Association of Realtors, existing home sales in December were up 22% over the previous year, rivaling the peak in October, with the median price rising by 13%.
In Wisconsin, despite a steep hit to the housing market early in the pandemic, home sales finished 7% higher than in 2019, with the median price spiking by nearly 10%.
In Dane County, sales are up 19% over 2019, with the median price up nearly 10%, with the market constrained by a single factor: supply.
"If their jobs are stable, that's a big drive, and people trying to take advantage of the low interest rate," Lavik said. "I think our biggest challenge right now is just low inventories."
For the real estate industry, the pandemic, it seems, is a gift that keeps on giving, held back only by an evaporating supply. Homes are being sold as fast as they come on the market, with available inventories dropping from a 2.6-month supply to 1.6 months for the year, and even less for moderately priced homes.
"When you consider that six to nine months are healthy, seeing a one in there is shocking," said Ruth Hackney, CEO of the Realtors Association of South Central Wisconsin.
The trends are especially pronounced in the rural counties of the Southwest region of the state, though Hackney cautioned that a relatively small number of home listings — 8,600 in Dane County compared to 1,600 throughout the rest of the region — can cause big fluctuations in the market. Nevertheless, the numbers are eye-popping.
In Green Lake County, 29 home sales in 2020 amounted to a 71% increase over 2019, pumping the median price up by 111%. In Richland County, the median price jumped by 67%. In Crawford County, by 66%.
Hackney said the increase in sales in the South Central region was "across the board."
"We saw demand pick up even in rural counties that typically haven't seen that kind of demand, but Dane County sees on a regular basis," she said.
Demand for homes has also been strong in the Northern Region of the state, where home sales jumped by 15% last year. 
Former state legislator and appellate Judge Gary Sherman, who retired in 2019, is an example of the draw of the area.  
Sherman took advantage of the hot home market early in the pandemic, selling his home near the south shore of Lake Monona "on the cheap side of the street" last March. His 900-square-foot home sold in under three months, although he said he may have gotten more if he'd waited. 
He had already owned a home in Port Wing, near Lake Superior, and he escaped the expense of holding down two properties, as well as the complications of navigating the pandemic in the city.
"If you've got to be shut in, this is the place to do it," he said. "It's beautiful here."