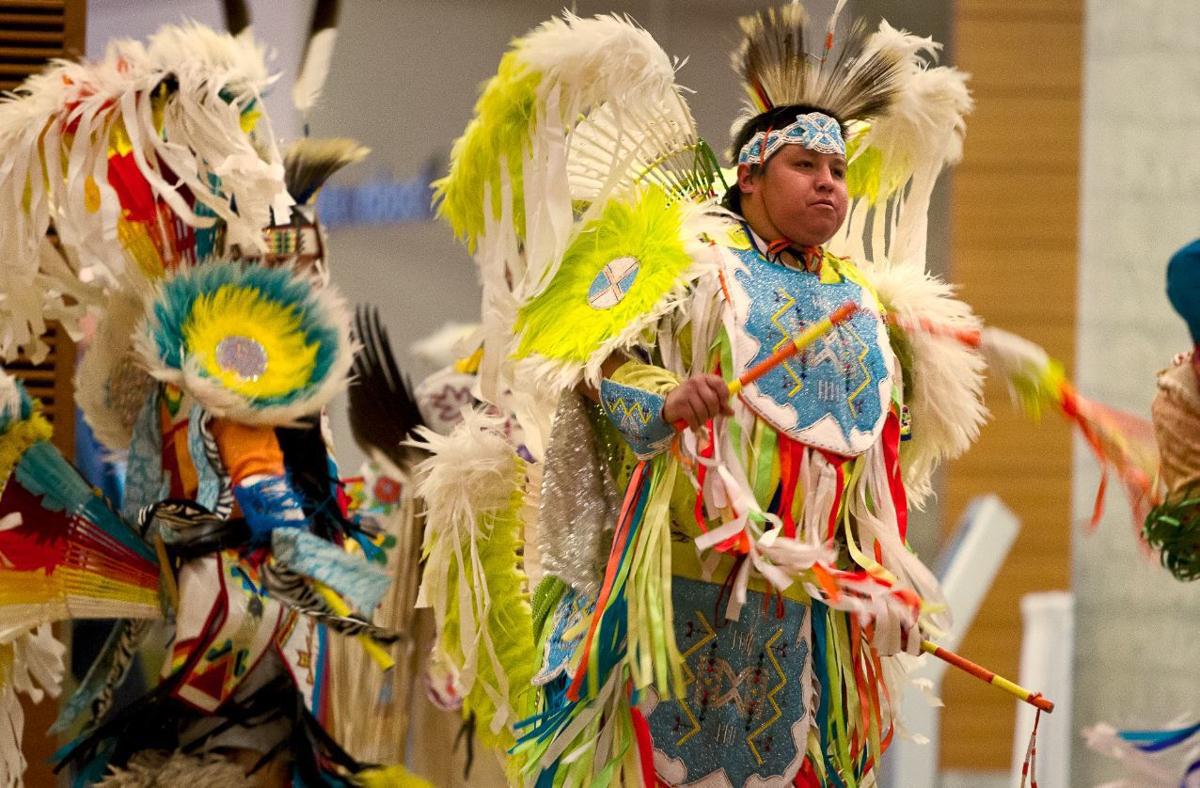 Evers unveiled and signed the new directive on Tuesday at Indian Community School in Franklin. In the order, the governor declared the second Monday of each October as Indigenous Peoples' Day in Wisconsin.
In addition, the governor's order recommits the state to promoting "the well-being and growth" of the state's Native American communities, and encourages Wisconsin schools to use the day "as an opportunity to engage students across the state on the importance of Native American history, culture and tribal sovereignty."
The order does not specifically acknowledge or disavow Columbus Day, which has been a federal holiday in the U.S. since 1934. 
In an accompanying press release from the governor's office, Evers said that the purpose of the order was to "recognize and appreciate" tribal nations.
"Native Americans in Wisconsin and throughout our country have suffered unjust treatment — often at the hands of our government — and today is about recognizing that Wisconsin would not be all that it is without Indigenous people," Evers said in the statement.
Ho-Chunk Nation President Marlon WhiteEagle, who attended the signing, praised the governor's declaration. He said he appreciated Evers' acknowledgment of the historical trauma that Native Americans have endured, as well as his call for student engagement. He said he hopes the new day could help with "correcting the falsehood that (European explorer Christopher) Columbus discovered America," and raise awareness of tribal history.
"A lot of tribes were upset with that. It just didn't sit well," said WhiteEagle. "Today, here, you see Gov. Evers at the Indian Community School...it's a good gesture. It's a great place to sign this kind of proclamation."
The executive order comes as the movement to recognize Indigenous Peoples' Day in lieu of Columbus Day has gained traction in states and cities around the country. Proponents say that the day celebrates the historical and cultural importance of Native Americans, instead of celebrating European colonization and the associated history of violence and oppression of native peoples.
In 1990, South Dakota became the first state to establish "Native American Day" to replace Columbus Day. Since then, a growing number of states have also renamed the day, according to past media reports. That list includes New Mexico, Alaska, Oregon, Vermont and Maine.
An official from the Legislative Reference Bureau said Wisconsin governors hadn't previously signed any executive orders renaming Columbus Day as Indigenous Peoples' Day, but she noted the state could have issued a proclamation — which are harder to search because they aren't digitized — doing so.  
Still, some Wisconsin cities — including Madison and Milwaukee — have commemorated Indigenous Peoples' Day in recent years.
In Madison, City Council members have regularly passed resolutions proclaiming the second Monday of October as Indigenous Peoples' Day since at least 2005, though it wasn't always consistently voted on year-to-year. The council earlier this month again supported similar language.