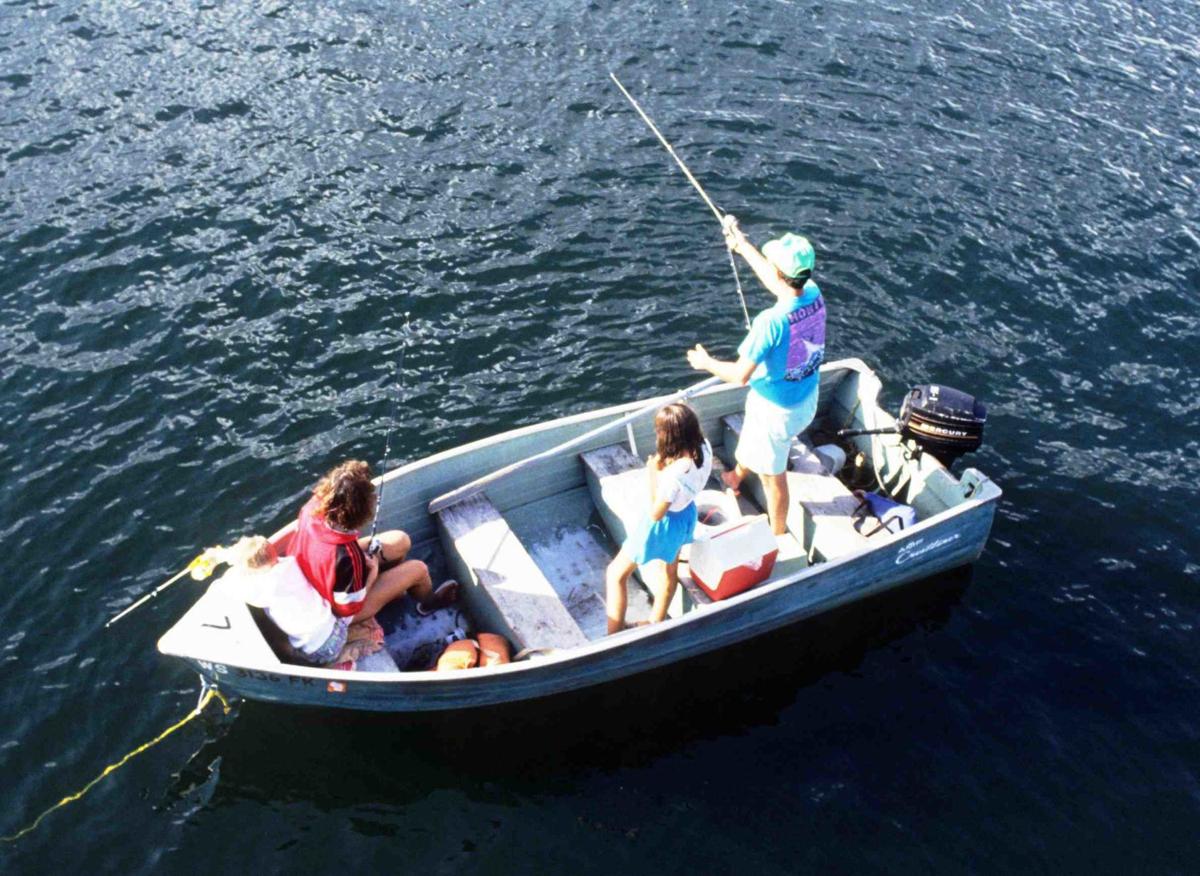 Fishing is an enduring pastime in Wisconsin. Who is out on the water is changing, however, as is the total number of anglers in the state. These shifts could have profound implications for Wisconsin's recreation-based economies, natural resource management, and conservation policy, making it helpful to better understand the future of fishing in the state.
Dramatic declines in hunting participation are being observed across the United States. Research of fishing participation in the Great Lakes region shows milder, but steady declines in fishing participation. Urbanization, aging populations, increasing work demands and decreased free time due to competing activities are all thought to play a role.
Having fewer active hunters and anglers impacts state agencies like the Wisconsin Department of Natural Resources that manage natural resources. Fishing and hunting license sales, as well as taxes on hunting and fishing equipment are a long-standing source of funding for the conservation and management of fisheries and wildlife. Any major declines in participation in fishing and hunting would affect the DNR's myriad of conservation efforts ranging from habitat restoration to fisheries stocking.
Nearly one-quarter of adults in Wisconsin purchase a fishing license annually. That proportion equates to over 1 million individual anglers in the state each year, not including tourists and other visitors who purchase out-of-state fishing licenses. Based on sales records for DNR fishing licenses for Wisconsin residents between 2000 and 2016, the state is seeing a decline in overall fishing participation rates. Over the same time, several demographic factors are influencing the make-up of recreational anglers.
The total number of fishing licenses sold statewide fluctuated over the 17 year period. The number of unique anglers ages 16 and older was 1,022,244 in 2000, and hit peaks of 1,075,077 in 2009 and 1,080,664 in 2015 before dropping to a low of 1,017,976 in 2016. The overall rate of fishing participation declined more consistently, falling from 26.3% in 2000 to 23.5% in 2016. However, increases in women's participation prevented a steeper overall decline. Although fishing license sales declined among men, the number of licenses sold to women increased from 276,560 in 2000 to 300,671 in 2016.
The state's fishing participation rate is calculated by dividing the number of people who purchase a fishing license by the number of potential anglers in the full population, by county of residence, sourced from the U.S. Census Bureau and standardized to match the fishing age of 16 and older.
Age also plays a role in a Wisconsin residents' likelihood of fishing. It can influence not only how much time is available for outdoor recreation, but how physically active a person is. Many college-aged individuals take a break from fishing due to new obligations and recreational choices, whereas recent retirees may take up fishing in their newly acquired spare time. The latter trend is temporary, however, as even the most dedicated anglers may find it difficult to continue to fish as they face increasing health issues at older ages.
In general, fishing participation was highest for individuals in their 30s and 40s, with slight variations from year to year.
What generation people are born into, known as birth cohort, also impacts how much they fish as adults. Older generations that grew up fishing in their youth might be more likely to continue fishing throughout their lifetimes, whereas younger generations that have competing interests and recreational opportunities may not fish at the same rates as their elders.
Location matters too. Not surprisingly, more rural counties and those across northern Wisconsin with a lot of fishing opportunities showed the highest participation rates. Fishing participation among men was as high as 84 percent in Washburn County in 2000, but by 2014 had dropped to 76 percent.
The maps below show the change in participation rate for men and women, from 2000 to 2014 in all Wisconsin counties. Most counties reflected fishing participation declines among men who are Wisconsin residents. In contrast, participation among women residents increased, especially in southwestern and central Wisconsin.
Be the first to know
Get local news delivered to your inbox!