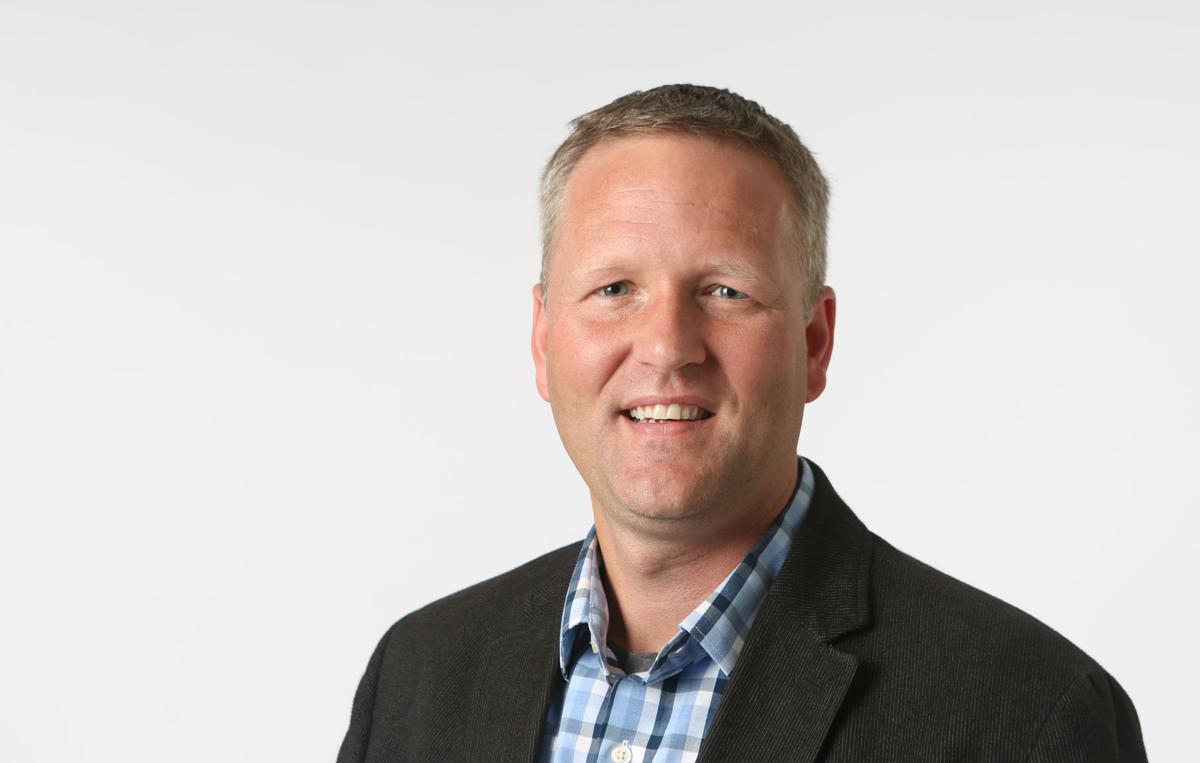 Shane Hubbard has seen his share of natural disasters. But the Aug. 20 deluge that dropped record amounts of rain on Dane County stood out. It was so extreme it's beyond a so-called 1,000-year rainfall. The National Oceanic and Atmospheric Administration doesn't even have a category for it.
"That rainfall event isn't even on their chart," he said.
Hubbard, a researcher with UW's Space Science and Engineering Center, is an expert in disaster response. His work with technical modeling has provided critical data to emergency management personnel from floods in Iowa and Wisconsin to hurricanes in Haiti and Huston.
Hubbard specializes in geospatial modeling of natural disasters like floods, tornadoes and hurricanes. His work helps local emergency personnel decide how to respond and aids federal disaster relief workers determine where people have suffered the most damage.
While his expertise didn't apply to the relatively small geographical area affected when the clouds dumped an unprecedented 15 inches of rain in parts of Dane County, his experience gives him a unique perspective of the event.
Hubbard sat down with the Cap Times to discuss how he got involved in such a timely field, the response to recent flooding and challenges that new weather patterns may present in the future.
With the increase in flooding events, you seem to have a very timely area of expertise. How did you get involved?
Before Katrina the interesting thing was we weren't using a lot of maps to respond to disasters and I thought that was just really crazy. So then I started my career, my research, on better sources of technology, especially mapping, geospacial analysis and modeling.
How does that work help in managing natural disasters?
We provide that to emergency managers so they can make better decisions. It's a really big area now. Katrina changed that for everybody. All the orthoimagery they brought in, people creating inundation depth grids, and they were using those on helicopters and other vehicles to rescue people.
You've seen the aftermath of quite a few floods. What do you think local officials did right in responding to last week's events?
You really have to give a lot of credit to the weather service. They had a lot of messaging going out about the potential for flooding ahead of that event. Certainly they had no idea anyone would be receiving 14 inches of rain. I mean, that goes beyond our ability to forecast. Our forecast knowledge just can't capture that.
I think you have to give a lot of kudos to the first responders. I think anytime you have a fatality, of course, that's a terrible thing. But the fact that we had so few and very low numbers of injuries I think really speaks to the ability of first responders and the county trying to get people away from high water. I think those two things are the great success stories out of all of this.
What do you think could be done better?
I've worked more than 10 floods, big floods, and they're never the same. And what you can do better is something that I think is a never-ending question. The goal posts keep moving on us. We've had three floods similar to this one. If you think about the lakes in the past 18 years, never did we have water that high in the past. In 2000 and 2008, and now 2018 we've had three floods that we didn't have in the previous 100 years. So what can we do better is maybe a bigger question in the sense that should we be thinking about floods much larger than what we've seen in the past.
In terms of specific things, identifiable things that can be done better, one thing that's really tough but something communities always say could have been done better has been trying to keep messaging in terms of signage out there for people not to drive in the high water.
Like you said, we've had other times when the lakes have reached critical levels. What's different this time?
The big problem with this event is it came up so fast. Everyone knew the water was there, but how quick it rose was really surprising. It was so strange because everybody's like, wow, we've had 4 inches of rain, then all of a sudden it's like a light switch flipped and then that water just came up quick, real fast.
Can we expect more of that in the future?
What we're finding, and this is definitely showing up in the research that we have, is that we're going to have these on these more localized scales, like we saw with this Dane County event. Growing up and in my early career, we had these mega floods, like the Mississippi River flooding in '93. What it seems like we may transition to is more of these localized floods, getting this tremendous amounts of rainfall, and that makes it even harder. You're really putting a lot of resources at the local level. With the Mississippi River you have some time. If you're downstream, it takes a while for the river to move that water and you have some planning for that. With these events they just dump a lot of rain quickly, and it makes it really tough.
A lot of people whose properties were damaged are wondering what comes next.
There's going to be a lot of people that probably didn't have flood insurance. Their homeowner's insurance doesn't cover it, so in some cases they've lost everything, unless the state steps in or the county or the city steps in. That's a really tough spot to be in. The community really needs to rally behind people out in Mazomanie and Black Earth, because they had this tremendous flood. Even in our neighborhood we had lots of basement flooding. People need to understand how long it's going to take for people out there to recover and coming out as a community to help those folks is really important.
Share your opinion on this topic by sending a letter to the editor to tctvoice@madison.com. Include your full name, hometown and phone number. Your name and town will be published. The phone number is for verification purposes only. Please keep your letter to 250 words or less.
Be the first to know
Get local news delivered to your inbox!