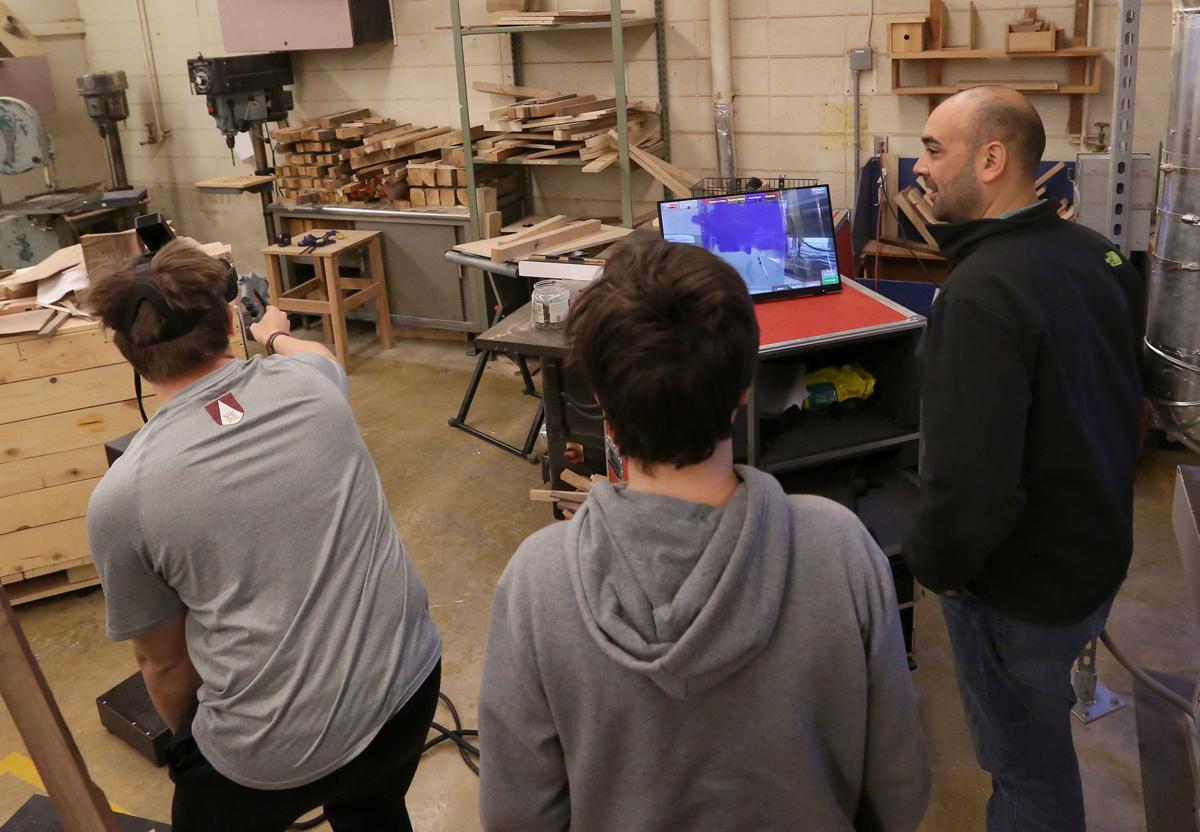 About 1,500 Madison high school students got an extremely abbreviated apprenticeship this week.
Members of the trades — including electricians, carpenters, ironworkers and bricklayers — visited each of the four high schools for a day this week to give students considering a career in the trades a quick look at what the work is like. It's the fourth year of a partnership between the Madison Metropolitan School District, Building Trades of South Central Wisconsin and WRTP/Big Step.
Students helped create enough voltage to light a light bulb, identified the pieces to build a metal stud and learned how to cleanly put down a brick to help build a wall. After their hands-on, 15-minute rotation at two of the trades, groups gathered together to ask the tradesmen questions about their work — from how much they make to how they ended up in that line of work.
West freshman Madelyn Scheer, shortly after getting her light bulb to turn on, said the event was "a change-up from what we've been doing" in the first semester of her engineering class, which has been more about the background work rather than getting hands on experience.
"It shows another opportunity of what people can do after high school," Madelyn said.
Classmate Amelia Rancour said she's considered going into the trades and Friday's visit from workers helped make that seem more real.
"It gave us a feel for what it's like," Amelia said. "I definitely did learn a lot about what more of the trades are."
Trades employees visited La Follette Tuesday, East Wednesday, Memorial Thursday and West Friday as a recognition of National Apprenticeship Week. Students in technical education classes spent their class hour with the trades and those who aren't in such a class but have a potential career path into the trades — indicated on a previous career assessment — were also offered the opportunity to come get the experience.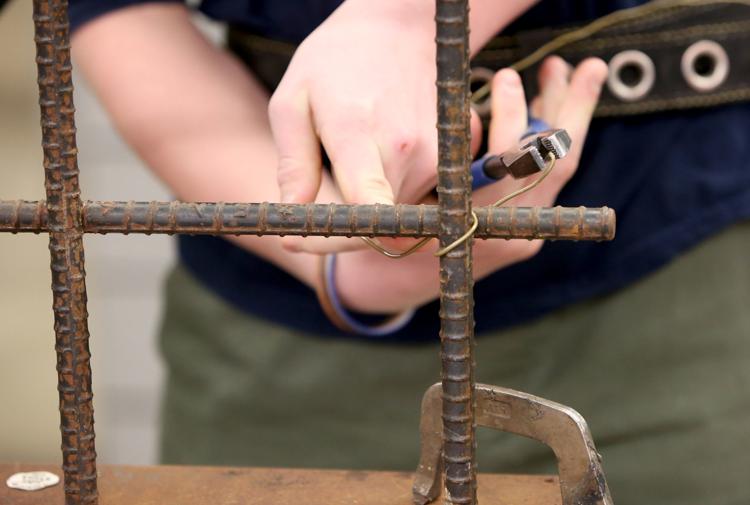 WRTP/Big Step South Central site director Bill Clingan said it was "a great week" watching the students interact and learn about the different options. As ironworker Ace Ashford repeatedly told the students, the chance to try out some of the work showed them a different post-high school option, not to discourage them from college.
"If you're not sure about what you want to do, get yourself a skilled trade," he said.
He and others mentioned the opportunity to make money while learning through an apprenticeship, the pay and pensions for eventual retirement as great reasons to consider working in the trades. District career and technical education specialist Sue Schultz said students have "a-ha moments" during the week.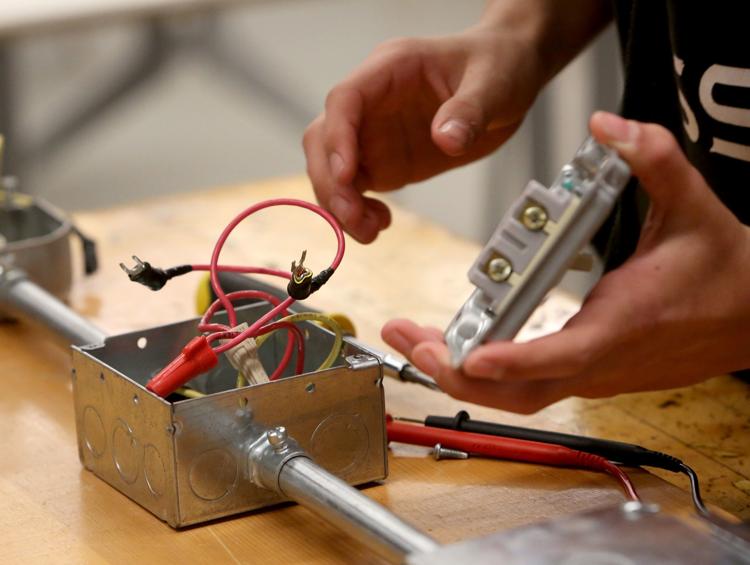 "It's super important for kids to understand all of the opportunities that are out there and to really try and match their skills and interests to their future careers," Schultz said. "A lot of students didn't know this was an opportunity for them, didn't understand the incredible wages and benefits from skills like this."
Electrician Casey Healy has participated in the MMSD events for all four years they've happened, and said it's always rewarding to see students get "the knowledge that there's another pathway."
"I always believe in giving back knowledge and skills that you've acquired over a lifetime," Healy said. "Trade work is not secondary to anything, but it's not for everybody — just like college isn't for everybody."
Friday morning, Healy and fellow electrician Damon Glenn looked on as Madelyn, Amelia and another classmate attempted to turn on their lightbulbs. Next door, laborers helped students construct a water pipe, a painter used virtual reality to illustrate his job and a carpenter detailed the pieces they use for studs.
Nearby, students gathered to watch sparks as their classmate worked behind a metal barrier.
"You're welding now!" Ashford said, smiling.
Share your opinion on this topic by sending a letter to the editor to tctvoice@madison.com. Include your full name, hometown and phone number. Your name and town will be published. The phone number is for verification purposes only. Please keep your letter to 250 words or less.
Be the first to know
Get local news delivered to your inbox!