Last month, Republican Gov. Scott Walker accused his Democratic opponent, state schools Superintendent Tony Evers, of dropping the ball on narrowing the gap between black and white student achievement in Wisconsin.
Four years ago, he made a similar charge against his Democratic opponent, knocking Madison School Board member Mary Burke for her failure to narrow the gap in Madison.
But Evers and other education experts say that efforts to narrow the state's achievement gap have been hampered under Walker and legislative Republicans, who have provided uneven funding for schools and refused to fund Evers' proposals to deal with the issue.
Nevertheless some officials, experts and education advocates say initiatives to narrow the gap have been in place for years and are having an impact on a problem that will likely take decades to solve.
"I'm probably speaking on behalf of every public school district superintendent in the nation when I say that the work of narrowing and closing the gaps in opportunity that lead to gaps in student achievement is probably some of the most complex work there is," said Madison schools Superintendent Jennifer Cheatham. "And I don't say that as an excuse. I say that as a clear statement of reality. The challenges we are trying to face are historical, deeply rooted and incredibly hard to change."
Madison's achievement gap is vast and persistent, with the percentage of black students last year scoring advanced or proficient in reading and math trailing whites across grade levels by large margins. In reading, 8.4 percent of black fourth graders posted advanced or proficient scores versus 66.1 percent for white students.
It's a longstanding problem across the nation, but particularly in Wisconsin, which the U.S. Department of Education has for decades ranked dead last in black-white student achievement parity.
But some education advocates and Madison School District officials say the efforts are bearing fruit, despite state funding that rises and falls with the political winds and societal factors out of the school districts' control.
"I think there have been significant successes across different areas," said Madeline Hafner, executive director of the Minority Student Achievement Network at the University of Wisconsin-Madison. "Individual schools and individual districts have seen gaps close across different measures."
But experts say there are no quick fixes to a problem that stems from such a wide array of factors that include poverty, family instability and inherent racism embedded in the school culture. Those factors and more have been working against black students for generations and, many experts agree, it could take many years to rectify.
"No single educational entity can fix this," Hafner said. "It's a societal challenge that took hundreds of years to create and will require addressing all the aspects that contribute to societal racism."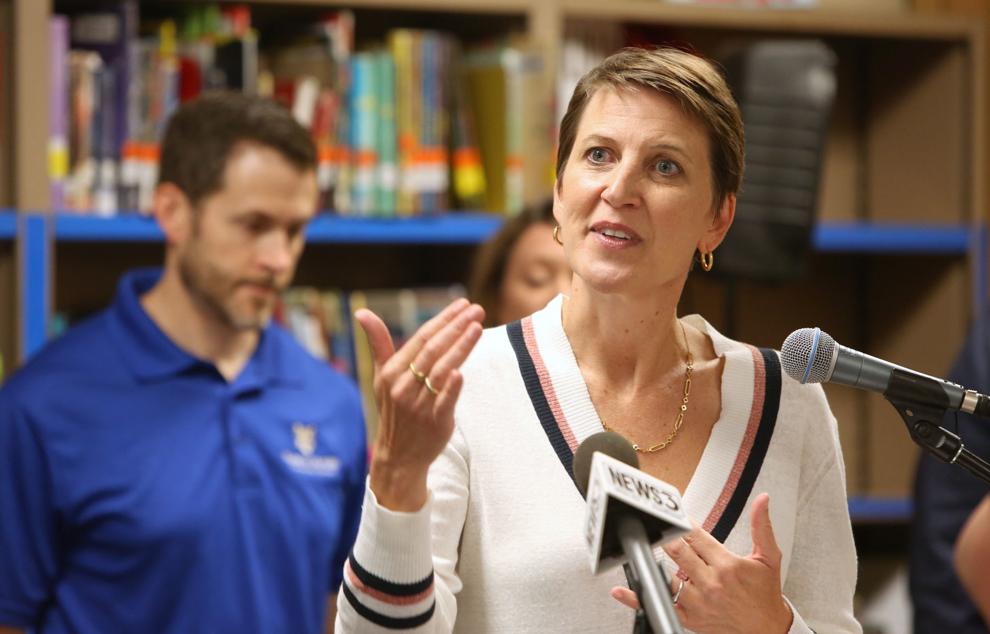 Most experts agree that substantive efforts to narrow the gap will come at a cost. They will involve measures like family support, early childhood intervention, more teachers, more outreach to parents, providing health and dental care and insuring adequate family income.
Longtime education activist Kaleem Caire is hoping to make inroads with a newly minted charter school, One City Schools, a 4-year-old kindergarten and kindergarten charter school that he plans to expand through grade six. But he said most of the money will be spent on the front end, getting preschool kids and families ready for school.
"I can tell you, this is expensive," he said. "We're spending money we don't have to do this work because our belief is if we solve this problem, this puzzle, get these children and families on a track for success before that child enters grade school, their chances of succeeding are exceptionally high."
Caire gets $8,619 per child from the school districts they live in. But he plans to spend $27,000 a child, making up the difference by finding donors. Most of One City's 82 students, predominantly African-American, live in Madison, but a handful live in other districts, including Belleville and Oregon, Caire said.
Cheatham, who's been with the district for five years, said ambitious efforts to close the gap are hampered by funding.
"It requires resources, and I don't think that school systems have ever been adequately resourced," she said.
Cheatham said the up-and-down nature of school funding has made it nearly impossible for districts to sustain efforts on narrowing the gap, and political pressure for a quick fix have set impossibly high standards.
In his first budget, in 2011, Walker and legislative Republicans slashed public school funding by $792.2 million, some of which was later restored. Now, in an election where education issues are front and center, he's proposing a $649 million increase. Evers proposed a $1.7 billion hike in his two-year budget request.
Until districts have the stability to provide services like early childhood and family support and follow through on other efforts that are already in the works, Cheatham said, "we're not going to take the kind of risks that are going to get us breakthrough results."
After her arrival in Madison from Chicago in 2013, Cheatham implemented a five-year plan to raise minority achievement. Yet tenuous gains are at times erased by the next year's test scores.
In 2015 the number of black students rated as college-ready in reading on ACT scores rose nearly 7 percent. The next year they slid by 4.5 percent. The number of black students deemed college-ready in math in 2015 soared by more than 7 percent to 15.5 percent, but the following year only 8.1 percent were rated college-ready.
In recent columns in the Simpson Street Free Press and Isthmus, UW-Madison psychology professor Jeffrey Henriques and psychologist Laurie Frost, his wife, blasted the district for its glacial progress.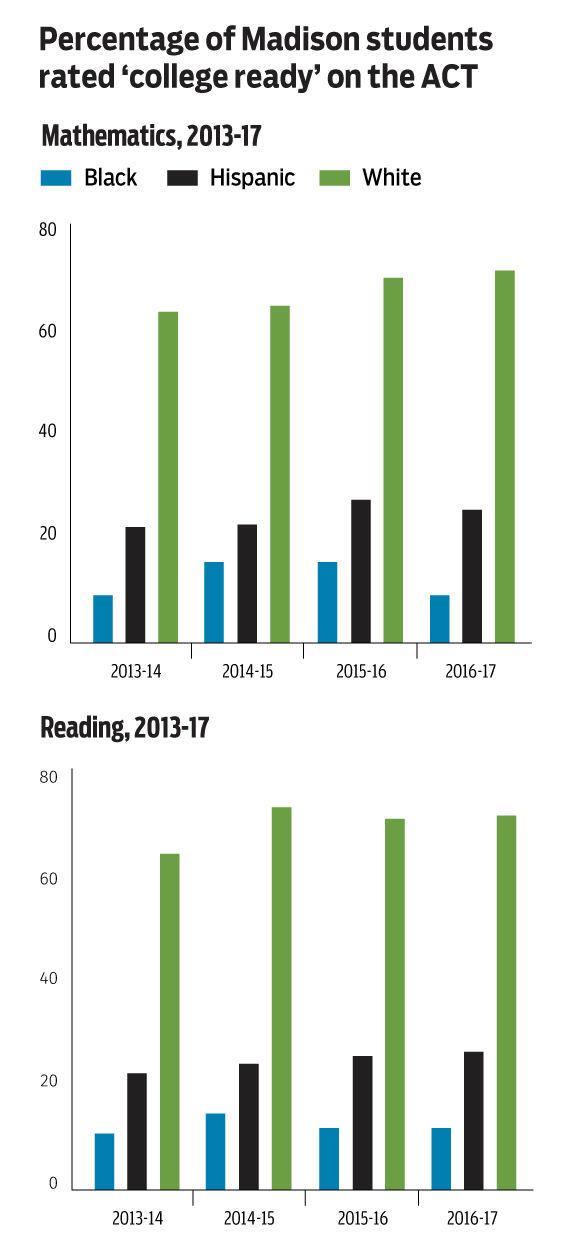 Specifically, the couple criticized the district for touting a 14 percent increase in the African-American graduation rate last year while college readiness, as measured by the ACT, stands at 12.7 percent in reading and 8.1 percent in math. The comparable rates for whites, respectively, are 69.6 percent and 65.8 percent.
"If there is a gap under scrutiny, it is the gap between awarding a student a high school diploma while at the same time failing to provide them with the basic academic skills they need for meaningful employment, additional schooling, a good life, the ability to participate meaningfully in our democracy, etc.," they said in an email. "That's a very important gap, and it clearly impacts our black and Hispanic students far more than it does our white students."
The pair also criticized the district for failing to move the needle on grade-level proficiency in reading and math.
To make their point, the couple traced reading and math proficiency rates for the class of 2017 through the years, finding that the black and Hispanic cohorts saw little if any improvements between grades three to 11 and trailed white students by as many as 50 percentage points.
"Both of these things suggest to us that the district's efforts to educate our minority students have failed (for whatever reason or reasons)," they wrote. "Nevertheless, we are finding ways to give these students high school diplomas. But what good is a high school diploma to a young person if they cannot read or do math?"
They're calling for more resources, especially in younger grades, like licensed reading professionals to oversee literacy programming and run intervention programs in the middle and high schools.
"Further, we need to hold those people and other school staff accountable for improving literacy in their student body — i.e., for increasing the percentage of students (in every demographic group) in their school who are reading at grade level," they wrote.
In the Isthmus article, Henriques and Frost also accused the district of whitewashing data.
"We have long been frustrated by the way the district selectively compiles, analyzes, and shares student data with the community," they wrote, adding, "For too many district administrators and school board members over the 20+ years we have been paying attention, making the district look good has been more important than thoroughgoing honesty about how our students are doing."
Cheatham bristled at the criticism, maintaining that the district publicly posts all data, both favorable and unfavorable, and that there's nothing wrong with publicizing good results.
"We'll never hide our progress," she said, "and it's important to recognize the progress we have made, which is substantial."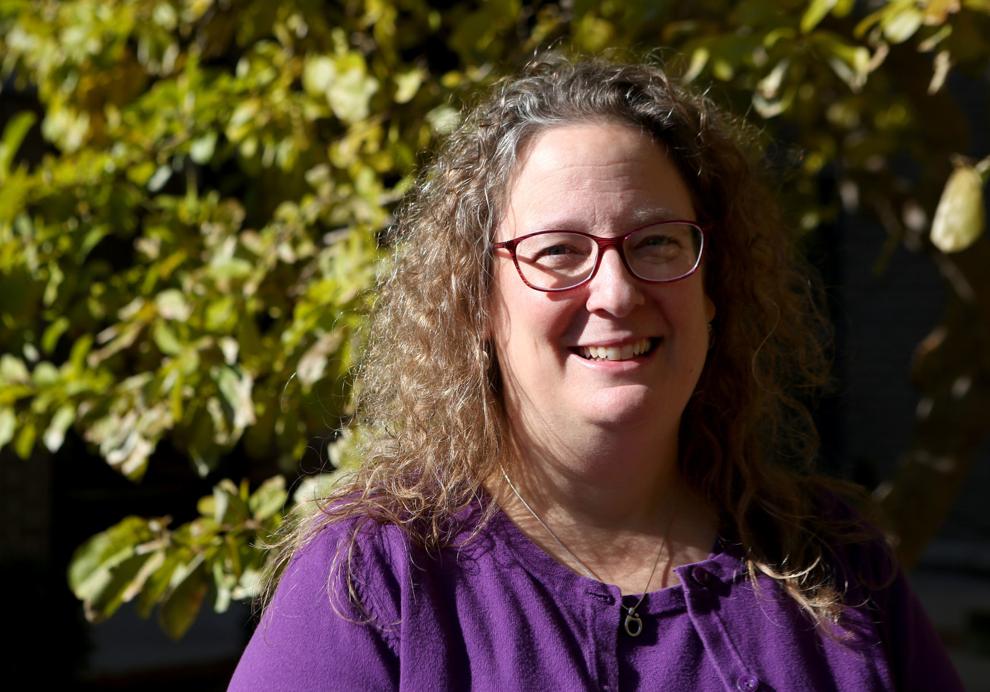 Over the past five years, MMSD reported earlier this year, African-American students have seen a 7 percent gain in early literacy, a 9 percent gain in elementary reading, a 10 percent gain in elementary math, a 7 percent gain in middle school reading and math, and a 10 percent increase in those earning a GPA of 3.0 or better.
The only negative the district reported was a 6 percent decline in fifth-grade reading proficiency among advanced learners, which the district attributes to an increase in students of color, English language learners, low-income students and students with disabilities being classified as advanced learners. 
And on the Measure of Academic Progress test, fifth grade African-American students saw a 13 percent gain in reading proficiency.
The district recently announced a "strategic framework" to build on those gains.
Frost and Henriques questioned whether the district was compromising academic standards by graduating more African-Americans while ACT proficiency lags.
Andrew Statz, the district's director of accountability, said grade-point averages for African-American students are up slightly since 2013. And the percentage of struggling African-American students participating in alternative education programs is down.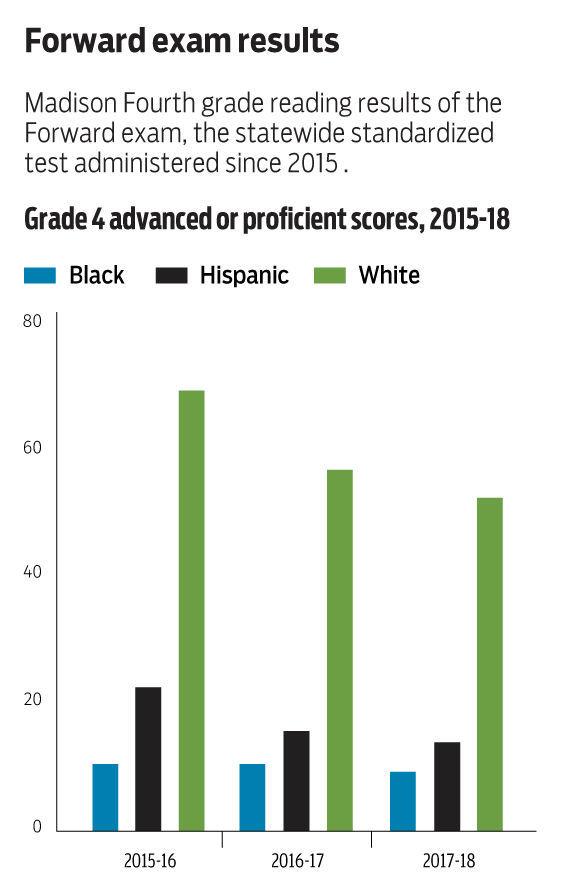 He said about a third of the 14 percent increase in the African-American graduation rate was due to an accounting change that grouped 2018 summer school graduates with the 2018 graduating class. Under previous practice, they would have been added to the class of 2019. The remainder, he said, is due to other factors, including a drop-out rate for African-Americans that has declined from 22.3 percent in 2012 to 8.2 percent in 2017.
"Based on what we see, the increase in graduation rates hasn't come at the cost of anything else," Statz said.
Hafner's project, the Minority Student Achievement Network, is a national coalition of 27 school districts that share strategies for narrowing the achievement gap. That coalition includes districts in Verona, Sun Prairie, Middleton-Cross Plains and Madison.
Across the districts in Dane County, including in Madison, more students of color and more students who live in poverty are taking honors and advanced placement classes.
"All four of our districts here in Dane County have increased those numbers," she said. "We have research that shows that participating in honors courses and AP courses, the kids who do that persist in college at better rates than kids who don't take those courses."
She said those districts are also investing in early childhood intervention, a strategy that has been effective in getting kids ready for school.
And she said that the Dane County districts are actively recruiting more teachers of color.
"Research shows us that when kids have racially diverse teachers, students of color achieve at higher levels," she said. "You've seen that program grow over time."
Her coalition also trains "equity leaders" to help narrow the achievement gap by interacting with fellow students to encourage achievement.
"Just next week our kids are going to a national leadership conference for high school students for becoming equity leaders in their schools and districts," she said. "I see across the United States our kids coming and telling us about the changes they're making in their schools."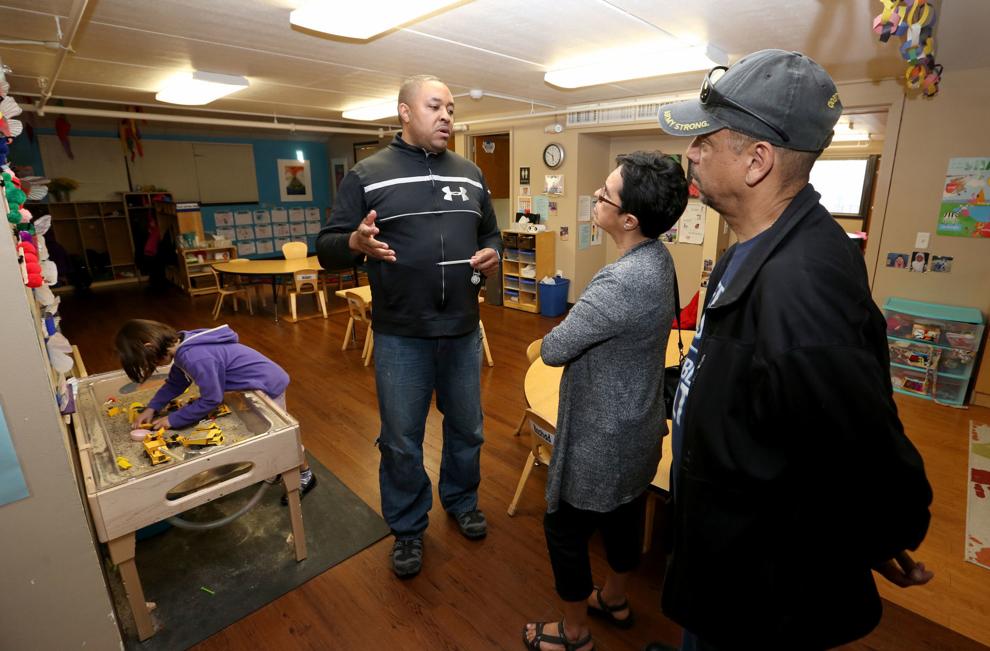 Caire, who in the past has criticized the district for its failure to deal with the achievement gap, said he's seen improvement during Cheatham's tenure.
A key contributor to the gap, he said, is that low-income families struggling to find affordable housing move a lot.
"They go from one school to the next," he said. "They're always starting over."
He said Cheatham's efforts to implement common practices and curricula across the district, as opposed to more school-specific teaching practices before her arrival, have made it easier for students to transition from one school to another. Training teachers on issues that contribute to the gap, like structural racism and implicit bias, has also helped, he said.
"I think they're still getting there, but for the first five years of her tenure I think she did a pretty good job at steering the ship, trying to get everybody on the same page," he said.
Seven years ago, the Madison School Board rejected Caire's plan to start Madison Prep, a charter school that would address the achievement gap. A change in state law has allowed him to establish One City as a charter school with state approval.
The school focuses on not just the children, but on families and parent involvement, similar to MMSD's community school model, but more intensive.
"We talk with them, we go meet with them, we go find them," he said of parents. "We make them feel good about being involved, and it makes a difference."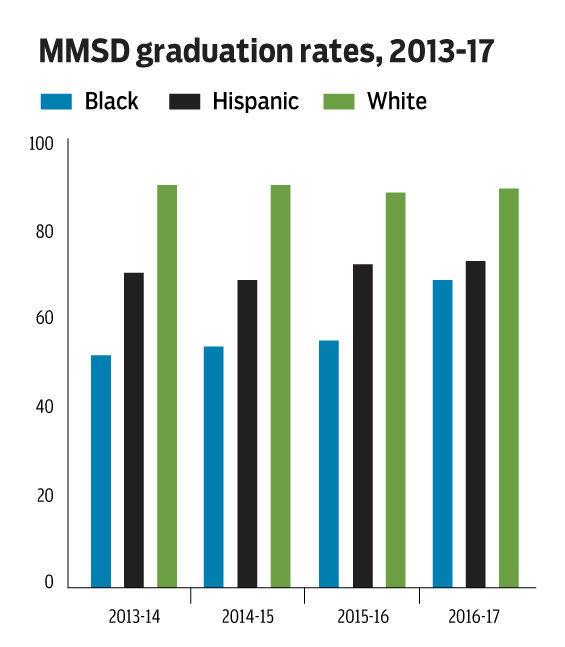 "I have to raise $1.3 million for operations this year," he said.
The most intensive, and expensive, efforts come during the preschool years, when he said the vast majority of kids' cognitive and emotional development occurs. The cost should be less for the higher grades, but still substantially more than school districts can spend.
If he can keep the money flowing, he said, his school can make the kinds of innovations the school districts can't.
"To do this, we're taking a lot of risks up front," he said. "We're spending money we don't have. Fortunately, we have some donors in our community who are willing to support it. But we've got to do something. Somebody's got to do the (research and development) for public education, and we're it."
Editor's note: This story was altered to reflect the fact that the Department of Public Instruction did not mandate that the Madison School District to group 2018 summer graduates with the class of 2018, rather than the previous practice of grouping those graduates with the 2019 class. That change was initiated by the Madison School District.
Share your opinion on this topic by sending a letter to the editor to tctvoice@madison.com. Include your full name, hometown and phone number. Your name and town will be published. The phone number is for verification purposes only. Please keep your letter to 250 words or less.