There are nine candidates running for three seats on the Madison School Board this spring. But unlike seats on the City Council, which are determined by geographic districts throughout the city, candidates for School Board can run for any of the seven seats as long as they live in the Madison School District's attendance area.
Having at-large, numbered seats on the Madison School Board means that certain areas of the city can be overrepresented on the policymaking body. Of the current School Board members, for example, no current School Board members live in the Memorial or La Follette high schools attendance areas. Of the nine candidates running for School Board in the coming months, only one candidate — Ananda Mirilli — lives in the La Follette attendance area. The other candidates either live in the Memorial, East or West attendance areas.
"In a district as large as Madison, not being able to have necessarily equitable representation, but at the same time having assigned seats that don't have any implications, makes it more confusing," said Mirilli, who is running for Seat 5.
Mirilli said that as she launched her campaign for School Board last month, the most common question she got from people while collecting nomination signatures was whether the person was eligible to vote or nominate for Seat 5, despite all seats being district-wide.
"It would make sense to have different seats for different parts of the city, depending on population or neighborhood, or some other determination that would help make that candidate more representative of that community," Mirilli said.
Each School Board member has a set of schools assigned to them by the School Board president. 
Why are all of the Madison School Board seats at-large?
The answer lies in state law.
Tucked into a section of state statutes about how school boards and districts are organized is a requirement that applies directly to MMSD. The requirement says that unified school districts — such as MMSD — "that encompass a city with a population greater than 150,000 but less than 500,000 shall be elected at large to numbered seats."
Madison, whose population is just over 252,000, is the only Wisconsin city the requirement applies to. 
The state statute was introduced as part of a bill in 1984 under a Democratic Legislature and Gov. Tony Earl. According to state Sen. Fred Risser, D-Madison, who served as Senate president at the time, he worked with former state Rep. David Clarenbach on an earlier bill that failed to pass both chambers but made its way under the larger 1984 bill Act 484.
Nan Brien, who served on the School Board in the 1980s, said Madison had an entirely at-large system before the state statute was put in place. Former School Board member and former state Rep. Rebecca Young spearheaded efforts to get the state statute put in place, according to Brien.
"There was a sense of, if everyone was in one general race, that it simply would come down to name recognition," Risser said of the previous structure.
Under the old at-large structure, if three seats were up for an election, everyone would run against everyone else for those three seats. The top three finishers would be elected.
"People wanted to facilitate the opportunity for an individual to challenge a candidate based on that candidate's position," Brien said of the School Board before the numbered seats were introduced. "The idea was that the change in structure would become more policy driven instead of just having people who decided they wanted to be on the School Board just for the heck of it."
A 1973 report from the Wisconsin Legislative Council, which was submitted as the Legislature considered having numbered seats for some School Boards around the state, backs Brien's assertion.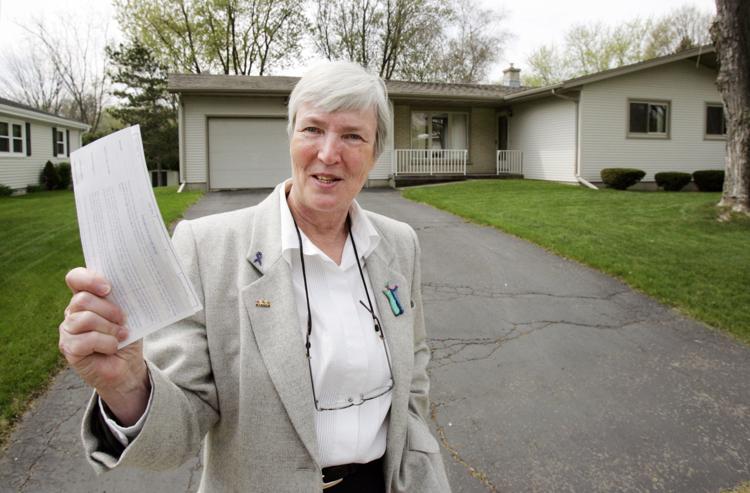 "It is believed that it is easier for the voters to judge the relative merits of a few candidates running for the same seat than it is to judge the relative merits of many candidates who are all vying for several vacancies on the board," the report said of numbered seats. "It is also believed that this permits candidates to focus on issues more easily than otherwise is feasible."
Brien said there seemed to be fewer candidates as a result of the change in state statute, to which she attributed there being a lot of people who want to run for School Board but don't want the confrontational politics of running against someone specifically.
"That is a real downside of doing it this way. But the plus is that I think, over time, we have had a fuller discussion of the issues facing public education in Madison," Brien said. "People had to know their positions and to be able to articulate it."
The process of having at-large seats that are also numbered give candidates the chance to decide which specific seat they would like to run for. For example, School Board candidate David Blaska was going to run for Seat 3 on the Madison School Board this cycle. He wrote in his blog last month that he decided to switch to the Seat 4 race because he did not want to run against Kaleem Caire, who planned to run for Seat 3 shortly after Blaska's announcement.
Blaska and Caire both live in the Memorial attendance areas, according to addresses listed in their campaign filings.
Currently, three of the seven members of the School Board live in the East High School attendance area, while another three live in the West High School attendance area. One member, Mary Burke, lives in a zone optional high school attendance area, which allows students to select and attend one of the four conventional high schools.
"In a city as large as Madison there are some clear benefits from having school board members elected by specific geographic areas rather than at-large," Burke said in an email. "One of those benefits would be more equal representation geographically. The second might be in attracting more consistent interest in running for office since running a city-wide campaign is very challenging."
However, Burke said she would need to study the issue further before recommending any change.
Will the structure ever change?
Since the requirement is listed in state statute, any changes would have to be made by the state Legislature. There's no indication that members of either the state Senate or Assembly have wanted to take up this issue.
"Since it's in state statutes, there's nothing that I or the board can do about it necessarily, it has to be done by the state," School Board member Nicki Vander Meulen said.
Madison could have a combined approach, where some seats are geographically determined and other seats are at-large. Milwaukee's School Board, for example, has eight members that are elected in their geographic district, and one member who is chosen at-large.
"Nobody has asked us to change it recently, as far as I know," Risser said about the state Legislature getting involved. "If the School Board came forward with a recommendation for a change, I think we would take it into consideration."
Risser said the controversial change in 1984 had good arguments on both sides of the issue.
Former School Board member Ed Hughes said he doesn't have a firm view on whether or not at-large, numbered seats are good, but that geographic representation on the School Board changes from year-to-year since the seats are on staggered election cycles.
"(Lack of geographic representation) is a risk, but I haven't perceived it as a problem," former School Board member Ed Hughes said. "When I was on the board, I never thought that I was representing primarily the geographic area I came from. I thought I was there to do what's best for the students at all of our schools."
The notion of representing all students in the district is shared by several School Board members as a reason to not have geographic districts.
"I'm not in favor of having geographic districts, because I don't think we should pit neighborhoods together," School Board vice president James Howard said. "I'd be more open to having just at-large seats where the top vote-getters are put on the board."
TJ Mertz, who is facing several challengers in his bid for re-election to Seat 5 this spring, said he "is really agnostic about (having geographic districts)."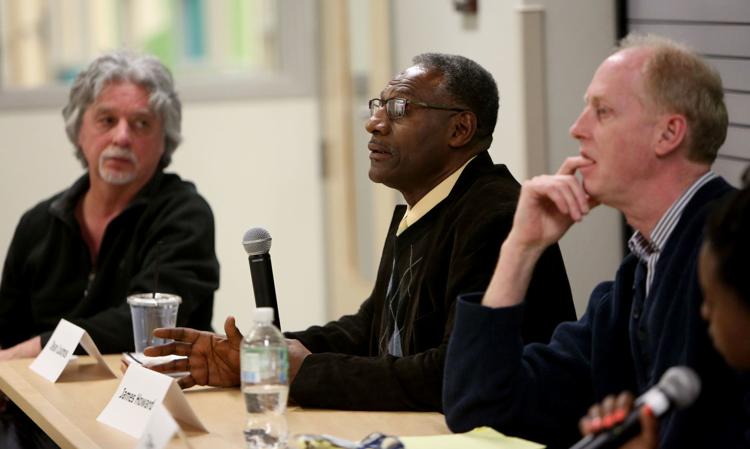 "There are positives about board members having their conception of the work as representing the entire district, that you're not pitting one set of schools against another set of schools … I would be open to that discussion. I would go into it leaning to at-large," Mertz said. "If people in our community felt really strongly about geographic representation, I'd have to consider that."
Mertz said he would like to see a discussion about increasing the amount of School Board members to nine. Under state law, School Boards can have either five, seven or nine seats.
"It allows for more representation and for work to be shared more, among other things," Mertz said, adding that it would also help address quorum issues.
Mertz said increasing the size of the board had been identified last spring and summer by Mertz and School Board member Kate Toews as an issue that needed further discussion. Mertz said those discussions haven't happened yet.
But with the School Board already having more than the minimum amount of members, it's unclear how much support there would be for going to the maximum size.
"I think seven works just fine," Howard said.
Regardless of what changes are or aren't made to the structure of the School Board, many acknowledge that no system is entirely perfect.
"I really am not sure that any particular form of organization would solve problems," former School Board member Carol Carstensen said. "Rather it might solve one problem but create another problem."