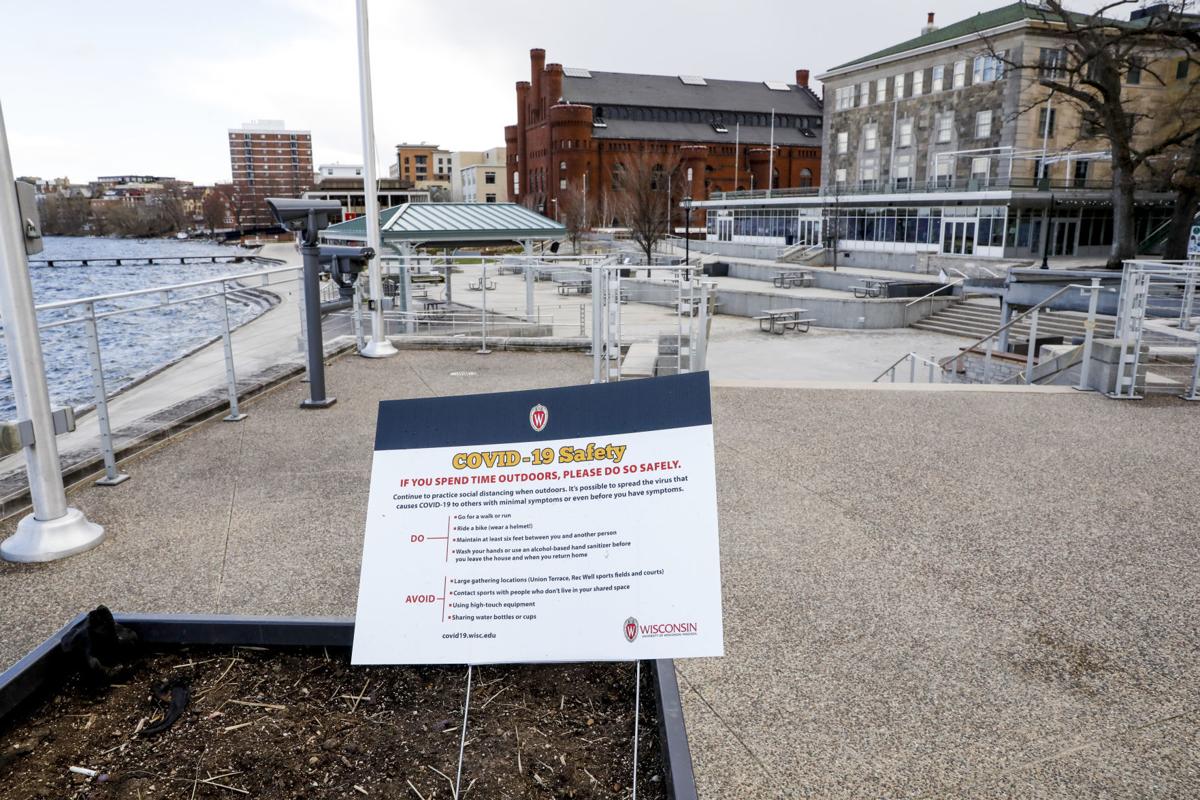 Typically a bustling mainstay of the city's summer months, the Memorial Union, eerily empty and quiet during the COVID-19 pandemic, will begin a slow reopening Monday as it prepares to welcome campus back for the fall semester.
The Union has remained largely closed since the University of Wisconsin-Madison emptied out in mid-March, save for a limited menu options for takeout and some essential services. With fewer staff, it has hosted weekly blood drives and WisCard services, is the temporary home for the Open Seat food pantry and served as a polling site for the April primary election.
Days after UW-Madison released plans to bring students back this fall, the Union Terrace announced it will begin operating at 25% capacity on a reservations-only basis. Indoor spaces will remain closed, but patrons, who are expected to wear face coverings and follow physical distancing guidelines, can sit and eat outdoors between 3 p.m. and 10 p.m.
The Union will "almost surely" not be at 100% capacity even by fall, said director Mark Guthier. Still, he said the reopening will bring many more staff members — many of whom have worked reduced hours through the university's COVID-19 workshare program — back to full employment.
"In times of stress and crisis … the Union is a place people have come to support each other, learn from each other, gain strength," Guthier said. "It's really hard for me to be going through a crisis where actually the opposite is what had to happen, where we had to close our doors and ask people not to come."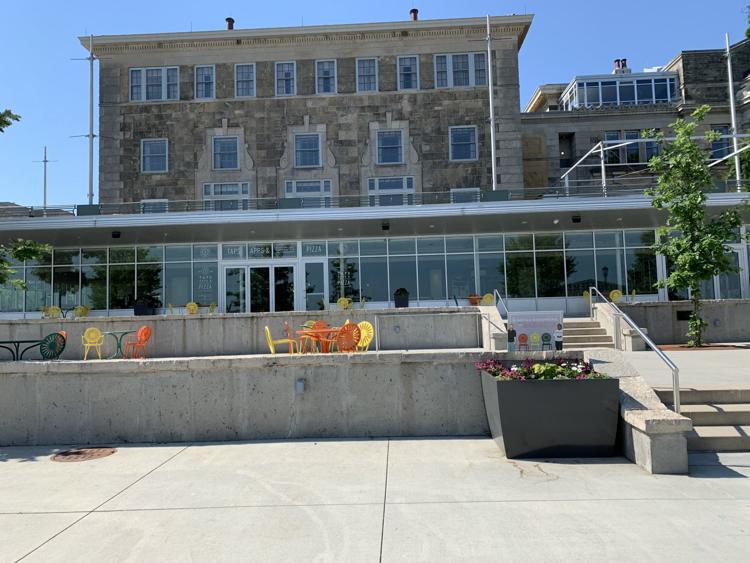 [UW students to return to campus with free testing, masks in classrooms]
Faculty, staff, students, Union members, Wisconsin Alumni Association members and active duty service members are able to make 1.5-hour reservations to dine at the Terrace, while any other customers can purchase a $5, one-day pass for a reservation. Reservations can be made the day of a visit beginning at 9 a.m.
Lily Miller, the Union's student president, visited the Terrace on Thursday as staff prepared for the reopening. Though she is currently located in Madison, she has spent most of recent months in or around her apartment — and when she walked into the empty building, she almost began to tear up.
"Why am I having such a visceral response to the Union being closed?" said Miller, a senior "It's because my friends aren't there … It's a lovely space, but what makes it so incredible is the programming, the connections that are made, hanging out with your friends on an afternoon on the Terrace."
Miller spent Thursday placing tables, typically crowded across the Terrace, over stickers eight to 10 feet apart. The Union will no longer have self-service areas, offer additional hand sanitizing stations and schedule cleaning between reservations. Outside food or beverages are not allowed.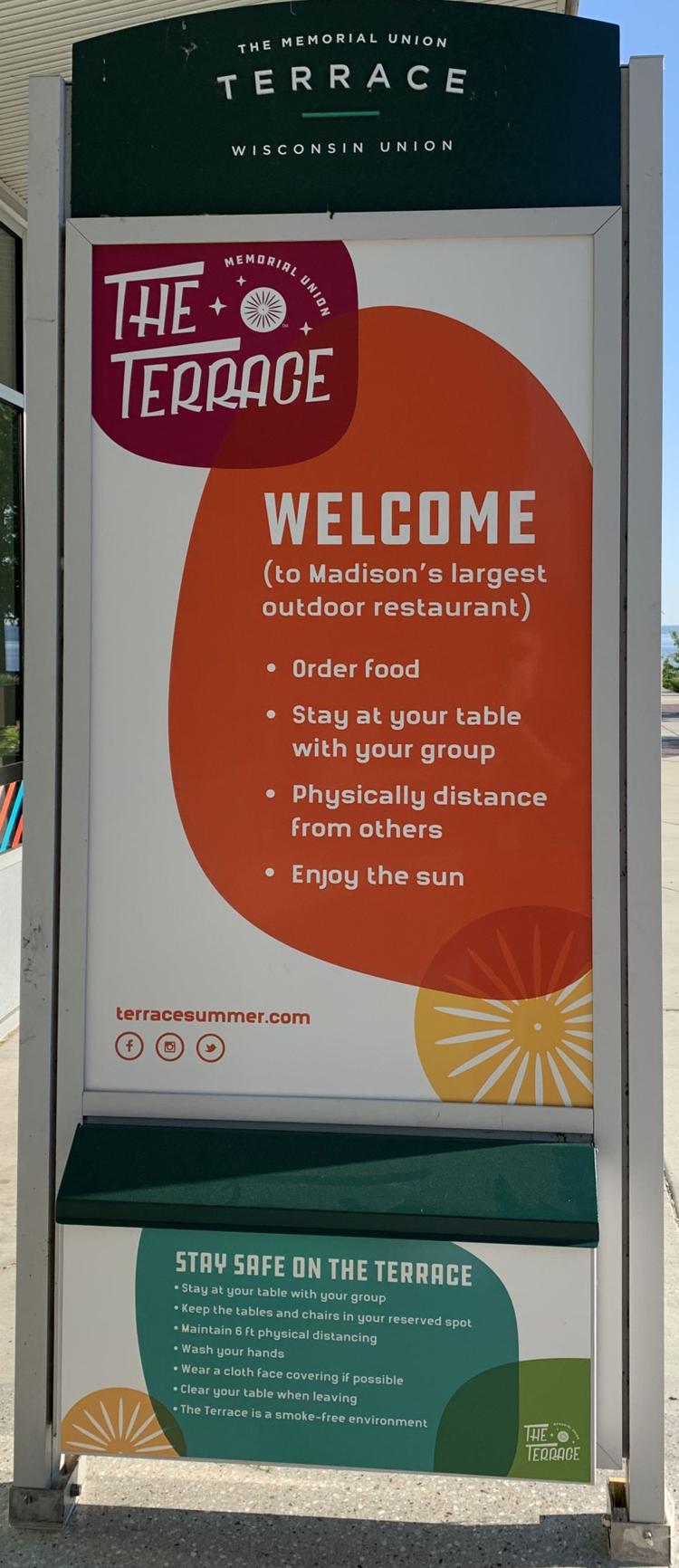 In late May, UW-Madison issued a new public safety order and installed fencing along the Terrace lakeshore, after warm weather drew large crowds to the Union and other outdoor spaces. The order also subjected people who violate distancing guidelines to citations and fines.
The temporary fencing will stay in place until further notice, and customers can continue ordering meals to-go from both the Memorial Union and Union South.
"I have been counting the hours since we closed March 18 to when we can have some semblance of normalcy return," Guthier said. "Even just having the Terrace open seven hours a day will be a glimmer of hope for the campus and the city of Madison, that we might be on a path forward. And that's why we want to do it as responsibly as possible."
Be the first to know
Get local news delivered to your inbox!