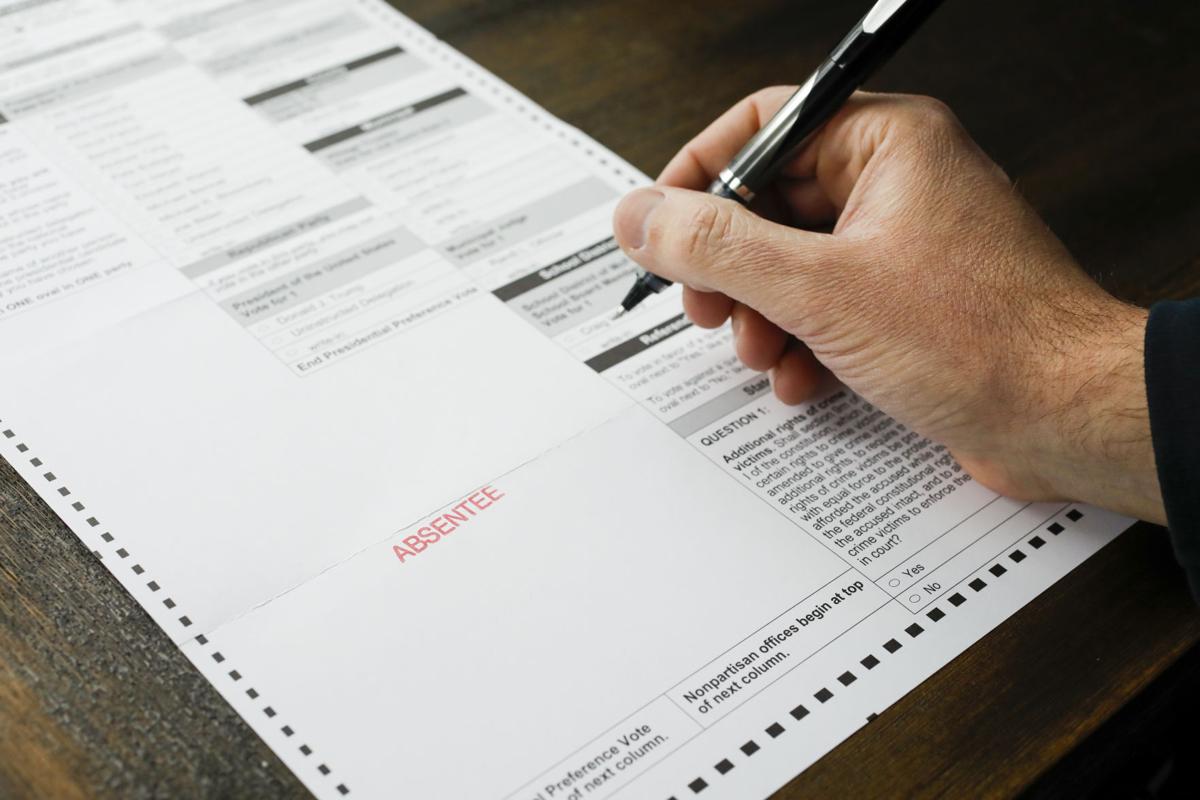 Though the COVID-19 pandemic shows no signs of diminishing any time soon, political campaigns continue to forge ahead and Wisconsin groups are putting in the virtual work to try and keep young voters engaged for the Aug. 11 and Nov. 3 elections.
In April, the nation watched Wisconsin's primary elections fall into disarray, as in-person polls drew long lines, health and safety concerns and calls for more widespread absentee voting. Since then, the state has begun preparing for large numbers of mail-in voting, with election officials agreeing to send out millions of ballot applications in June and political organizers adapting their strategies to meet the moment.
The Madison City Clerk expects about a 60% turnout in the city for the Aug. 11 partisan primary election. The majority of voters will likely vote absentee — in April, a record 62% of ballots were mailed in, and the number of ballot requests for August already surpass the total number of votes cast in the 2016 primary.
Kathy Cramer, who leads the BadgersVote committee at the University of Wisconsin-Madison, said that group's activities have shifted to virtual engagement and absentee voting education.
"Our intent is to enable students to participate in the safest manner possible," said Cramer, a political science professor, in an email. "The most effective thing we can do is to meet students where they are at, whether that is online or on campus, and provide information that is clear, concise and engaging."
Park of the Big Ten Voting Challenge, BadgersVote efforts rely on $10,000 in discretionary funding from Chancellor Rebecca Blank, which it also received in 2018 when UW-Madison placed second in youth voter turnout among Big Ten schools. This year, the committee received an additional $10,000 from the Andrew Goodman Foundation to support student interns, digital advertising and masks.
Cramer added that the committee is increasingly focused on using social media and texting to engage young voters. It has implemented a service that allows students to subscribe to text messages with up-to-date registration and voting information. It also worked with the League of Women Voters to develop an online tool with specific information for eligible voters.
Siti Hydara, an intern with the Wisconsin chapter of Public Interest Research Groups, agreed that social media has been a key way for students to hear about the races from their own peers. Since May, she has been working with the MATC team of New Voter Projects, which employs 25 interns across Wisconsin to mobilize voter registration efforts.
"As a young person, I'd rather get information from someone my age about why it's important to vote," said Hydara, a UW-Madison junior studying political science. "If there's a whole platform of a whole bunch of young people telling you the same thing, obviously you're going to want to engage … That's how we can use our age to an advantage."
Interns engage voters in traditional ways, from calling up landline numbers to building relationships with faculty and student groups, but they have also taken to posting dance videos on TikTok and messaging students on Instagram to maximize outreach. The New Voter Project has received 200 pledges to vote safely.
Although knocking on doors is the "bread and butter" of organizing, the pandemic has also offered opportunities to meet people in new ways, said Kade Walker, press secretary for NextGen Wisconsin. Though he does expect some controversy about mail-in ballots, which President Donald Trump has opposed, Walker said he is hoping for record youth turnout this year.
"My generation, we're digital natives," Walker said. "There's a raging pandemic, but we can still organize from our couches and our laptops."
The national nonprofit started by billionaire former Democratic presidential candidate Tom Steyer has transitioned from setting up registration tables or bringing dogs to campus to holding digital conversations. Making online messaging both humorous and clear can "make it not only cool, but easy for students to have their voices heard," Cramer said.
Still, much of organizers' work remains evergreen despite unordinary circumstances. Sofia Miller, an intern on the New Voter Project's UW-Madison team, said people are often confused about voter ID, which have long been complicated requirements for students to navigate, and perceive the voting process as "extremely intimidating."
With UW-Madison planning to bring students back to campus in the fall, Cramer said it is reasonable to expect turnout comparable to recent years. April numbers also indicate that youth will continue to vote in high numbers, but she added that it is important to account for a range of scenarios, from students in Madison to those who remain at their permanent home addresses.
WISPIRG plans to continue meeting and organizing virtually for the time being but has applied to be an official student organization on the UW-Madison campus this fall. Though the summer has been "an intense couple of months," Miller said she has felt encouraged to work with like-minded peers.
 "I see a lot of students and young people getting active politically or protesting. It fills me with hope … and that's the exact demographic we're trying to reach," Miller said. "You're voice is being heard on the streets. Let's carry that to the ballot, and have you heard there as well."
Be the first to know
Get local news delivered to your inbox!