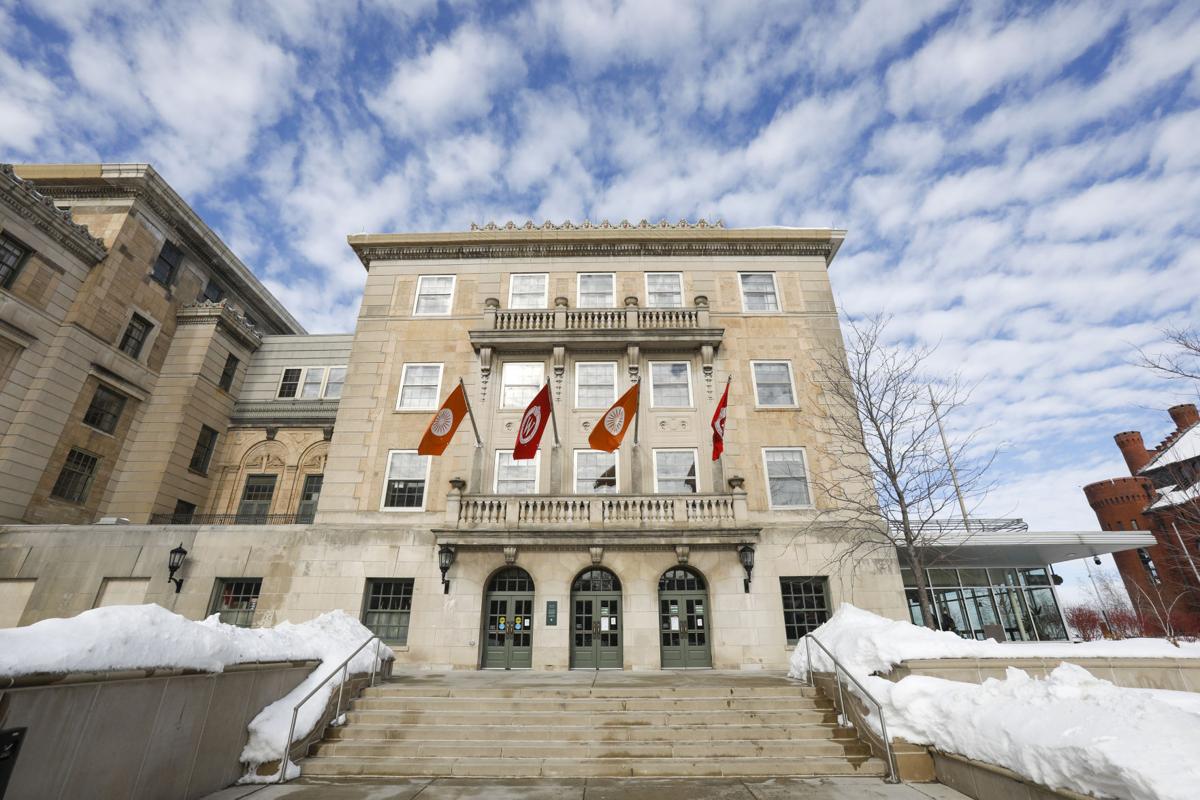 The Associated Students of Madison unanimously passed legislation Tuesday requesting instructors to not assign homework or assignments over academic break dates this semester.
Last fall, the University of Wisconsin-Madison announced it would extend winter break by one week and cancel spring break, an effort to reduce the spread of COVID-19. The university has instead implemented three wellness days this semester, but many students criticized them for being on Fridays and Saturdays when many classes already do not happen.
Student government leaders voiced concern for students' mental health, noting weekday breaks at peer institutions like the University of Michigan and the University of Iowa. Their resolution also supported an email sent March 15 by John Zumbrunnen, vice provost for teaching and learning, encouraging all instructors to reconsider due dates, provide additional flexibility and share information about advising and mental health resources.
Though ASM initially intended to request additional days off, it recognized that it is too late in the semester to change the academic calendar, said Lennox Owino, a sophomore who sponsored the resolution.
"What we do recommend is for professors to at least postpone assignments due on those dates, to allow students to take some time to relax and focus on other things other than their books and their Zoom meetings," Owino said. "We hope that ASM bringing out this message … does enact at least some options for more instructors to support our well-being and our mental health."
'I've cried three times today'
Students, who were already experiencing burnout behind computer screens, report they are at the ends of their ropes without a spring break. Over 3,700 people have signed an online petition requesting that UW-Madison implement wellness days without class or homework, supplementing their signatures with personal testimonies: "I've cried three times today," "I feel like I'm always on the verge of a breakdown," "Everyone is talking about crying, but at this point crying would be a waste of time and I do not have time to waste."
"It isn't possible to change the spring calendar at this point without causing significant disruption to courses," said university spokeswoman Meredith McGlone in an email. "This situation highlights one of the many unprecedented challenges universities face during a pandemic. We hear the concerns that students are sharing and have taken a number of other steps to address them."
UW-Madison hosted a Mental Health & Wellbeing Summit on March 11 and 12 with a keynote speaker, followed by a "Week of Care" including drop-in meditation hours and workshops. 
Though students generally understood the health and safety reasons behind canceling spring break, they said more days off throughout the semester would be beneficial for their mental health. When Tiffany Yang, a fifth-year student, first heard about the policy in the fall, she reacted with a disinterested, "Ok, that sucks."
Now, in the thick of spring semester, she said she is realizing just how much she needed that week off.
"I do understand from an administrative point of view why Madison administrators didn't do a week-long spring break," said Yang, who is juggling school, her sorority, two on-campus jobs and family responsibilities. "But there is still a very large chunk of students who would have utilized that time to catch up with family, watch some Netflix, do nothing."
Some students suggested an extended pass/fail grading option or accommodations for late work. Others questioned why they could not have had a normal spring break with only virtual classes until the end of the semester, similar to Thanksgiving break in the fall.
Eliza Donnelly, a junior, added that since students are mostly learning online, the spring break policy has not prevented students from traveling or going home anyway.
"I am certain that I will feel the impacts of a lack of spring break as my second midterms finish up and we head into finals," Donnelly said in an email. "A lack of spring break has created a constant stream of work with no time to catch up. One day of break will not so much function (as a) way to destress, but it will serve as a day to catch up on work."
On top of 14 straight weeks of school, students are experiencing heavier workloads during the pandemic, as virtual learning blurs the boundaries between school and personal life. Student-of-concern reports have "gone up significantly" since last year, said Dean of Students Christina Olstad.
Avery Reiner, a sophomore who started the petition, said seeing students' reactions confirmed that "it's not just me" who was feeling burnt out. Since the pandemic, she said she has been doing more work but learning less than ever before.
"In a normal year, obviously you're doing school a lot, but there are breaks. You have a shut-off time until you have homework, and there's only so much work they can assign for you to do at home," Reiner said. "(Now) everything is homework. You're just doing it to get it done and get the grade."
Like many students, Reiner had no classes scheduled for the wellness days scheduled for Friday or Saturdays. Most of her classes are proceeding as usual, although one professor chose to cancel class on Thursday as an extension of the wellness days policy.
Yang also had some individual professors lessen their course loads or offer alternative assignments this week. Olstad said the university has not only asked instructors to be more flexible, but to be more wary about noticing mental health concerns and share resources such as links from the summit.
"We really want to equip students with the tools to help them continue to navigate this incredibly challenging time," Olstad said. "We're noticing faculty are utilizing resources and making sure students are getting connected to resources and practicing some grace throughout this semester as a whole."
But Owino said it is ultimately impractical to have instructors implement their own, separate accommodations.
"If professors are left to decide on their own, most of them may choose not to," Owino said. "At least having some sort of blanket policy around the issue will make sure that every student can make good use."
Even students taking fewer credits than usual say this semester feels particularly challenging. Ananda Deacon thought at first that she might just be experiencing senioritis, but she said she found herself unable to do the simplest tasks or engage with subjects she usually enjoys.
Last semester, Deacon had a professor assign a final exam, research paper and book report in a single week. They eventually dialed back the assignments after she and some classmates shared their experiences and "cried a little," she said. 
"Even with this paper that involves readings about Black feminists in the 21st  century, which is absolutely my jam, even that I can't bear to get through a couple pages," Deacon said. "(The pandemic) really is a new problem that presents itself in different ways every single day. This really can't be our new normal."
Deacon was among many students who did not attend the university's mental health programming this month, saying they either did not have time to attend during the middle of a school week or that they did not want to not spend even more time in front of at a screen: "Things like the mental health summit exemplify to some extent the University's awareness of the declining mental health on campus, but unfortunately will not do much to remedy it," Donnelly said.
Though the mental health summit happened to precede the Week of Care, the idea was in no way an attempt to make up for a canceled spring break, said Eli Tsarovsky, a senior who serves on the dean's advisory committee. Long-standing issues with counseling wait lines and general mental health concerns inspired him to suggest an event similar to UW-Madison's annual diversity forum.
"If they can do this about diversity on campus, we should do this about mental health as well. Why not?" Tsarovsky said. "People don't know what's available to them, so … hopefully people will see this event and see that the options for addressing wellness exist on campus. It really honestly had nothing to do with spring break."
Tsarovsky sympathized with students' concern: at this point in the semester, he said he "cannot do another Zoom." But he said this year served as a strong blueprint for future iterations of the summit, which he hopes will take place in person and earlier in the spring semester.
"This showed me there are people out there who are really invested in mental health and well-being on campus," Tsarovsky said. "It's just finding the support for these people to actually make stuff happen. … Why should we suffer alone?"